Today: Funky/Club House
Items 1 to 4 of 4 on page 1 of 1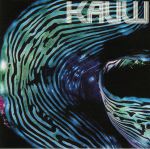 Cat: TTN 12002. Rel: 26 Mar 18
Pitch (8:14)

Pitch (radio edit) (3:51)

Nergens (6:41)

Nergens (San Proper MoskauwboyMix) (6:37)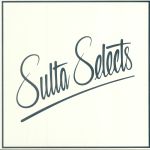 Cat: SULTASELECTS 3. Rel: 26 Mar 18
D_K_Y (But I Do) (6:34)

L_M_Y_S_A (Love Is Subjective remix) (6:26)

-L_Y_A_R_S (Forever mix) (6:36)
Review: Dennis Sulta's Selects series, in which he shares some of the secret, home-made weapons that have been lighting up his sets for years, has previously provided DJs with some seriously hot peak-time tools. Predictably, there's more to be found on Volume 3. Check, for example, "D_K_Y (But I Do)", a disco-fired slammer that starts out as a dusty but life-affirming re-edit before turning into a heavyweight, groove-based loop-jam midway through. Over on the flipside, Sulta serves up a distortion-soaked, extreme filter-disco thumper rich in rewind sounds and cut-up samples ("L_M_Y_S_A (Love is Subjective Remix)") before working his magic on a stone cold disco classic on "L_Y_A_R_S (Forever Mix)". As you'd expect, all three tracks have been thoroughly road tested and are capable of soliciting a rapturous response if dropped at the right time.
…

Read more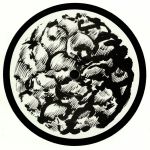 Cat: DEGU 024. Rel: 26 Mar 18
Calypso (6:23)
Review: A few years back, Ditongo - an alternative alias for Peru-based nu-disco producer Batongo - served up a quartet of tasty re-edit releases before heading back underground. Here he resurfaces with what we believe to be one of his strongest cut-jobs to date. Sure, there's only one track on offer, but it's an absolute beast. "Calypso" sees him playing around with a disco-era soca cut, brilliantly teasing out a punchy, extra-percussive rhythm track before unleashing elements of his steamy, Caribbean source material. There's a superb breakdown and build up midway through, too, which the producer uses to introduce a killer spoken word passage. In other words, it's a simple but brilliantly effective peak-time re-rub that's more than worthy of your hard-earned cash.
…

Read more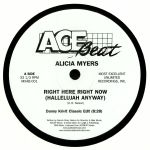 Cat: MXAB 001. Rel: 26 Mar 18
Right Here Right Now (Hallelujah Anyway) (Danny Krivit Classic edit) (8:09)

Right Here Right Now (Hallelujah Anyway) (Ricky & Danny remix) (5:35)
Items 1 to 4 of 4 on page 1 of 1