This Week: Hip Hop/R&B
Items 1 to 8 of 8 on page 1 of 1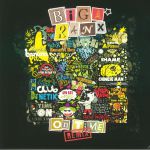 Cat: XRPVY 1502. Rel: 15 Jan 18
Time On (feat A State Of Mind) (5:02)

We Love Life (feat Chill Bump) (3:20)

Gallis Ina Dallas (feat Red X) (3:06)

Back On The Rythm (feat Govenor General Rugged) (2:48)

Sorry For Fire (feat Tom Fire) (3:26)

Magic Super Sub (feat DJ Netik) (3:05)

Nice Parisienne (feat Elisa Do Brasil) (3:24)

Shame (feat Chinese Man) (3:25)

Brigante Bass (feat Benny Page) (3:38)

Gipsy Drum (feat DJ Aphrodite) (3:22)

Banana Pitch (feat Kanka) (3:59)

Ordinary Dub (feat Mungo Hi Fi) (3:27)

Cross The Border (feat Atili Bandalero) (3:29)

No Tragedy (feat Ondubground) (4:08)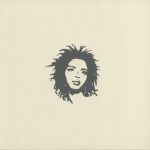 Cat: DEV 002. Rel: 15 Jan 18
Coy Boy (0:53)

Soulseek (4:15)

Nappytex (2:22)

Jennah's Interlude (1:12)

Fake Loathe (4:05)

Hush Money (1:43)

Kerosene SkunkFunk (1:29)

Who Shot Luscious Lyon (1:26)
Review: While Dean Blunt might be half way round the world gigging or getting in touch with local cultures, his excellent World Music is still officially based in London's Hackney, what many would refer to as the home of his creative run since the late noughties. He returns with under a cameo role, however, alongside the rest of his new LA crew. Together, they are known as Blue Iversion. Hotep is their debut LP, and the vinyl version comes courtesy of Deviation, unsurprisingly. The mood is jazzy but the finer details of this album are wrapped in a distinctive electronic glow, permeating every track on here, from the cool broken beats of "Soulseek" to the euphoric bursts of chords heard on "Nappytex", and the magnificently Rhodes-led ballad called "Fake Loathe". "Hush Money" is our favourite piece, a funky little jam with plenty of soul and melancholia at its core, while "Kerosene SkunkFunk" has Blunt's sticky stench all over it, and "Who Shot Luscious Lyon" provides a magnetic burst of acoustic guitars as a final bullet.
…

Read more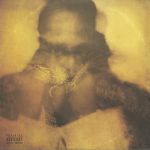 Rent Money (4:29)

Good Dope (2:52)

Zoom (4:37)

Draco (3:45)

Super Trapper (3:55)

POA (4:09)

Mask Off (3:22)

High Demand (3:32)

Outta Time (2:46)

Scrape (3:38)

I'm So Groovy (4:28)

Might As Well (3:20)

Poppin' Tags (3:42)

Massage In My Room (2:37)

Flip (4:17)

When I Was Broke (3:06)

Feds Did A Sweep (4:26)

Used To This (feat Drake) (3:00)

Mask Off (feat Kendrick Lamar - remix) (4:18)

Extra Luv (feat YG) (4:07)
Cat: RP 04LP BLACK. Rel: 15 Jan 18
Latyrx (5:45)

Say That (3:41)

The Quickening (The Wreckoning Part II) (5:00)

Balcony Beach (2:34)

Live At 90.3 '94 (feat John Tchicai & Free Association) (2:56)

The Muzappers Mix: Aim For The Flickering Flame/Rankin' #1 (1:26)

Funky Granules (4:13)

Bad News (4:40)

Off (With) Their Heads (Be Prompt) (3:02)

Interlude (0:25)

Burnt Pride (5:58)

Scratchapella (0:53)

The Wreckoning (live 45 mix) (3:09)

Burning Hot In Cali On A Saturday Night (feat Blackalicous) (3:37)

Looking Over A City (feat EI-P Of Run The Jewels - bonus cut) (4:58)

Last Trumpet (bonus cut) (4:57)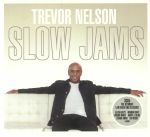 Cat: 538064 8. Rel: 15 Jan 18
Alicia Keys - "If I Ain't Got You"

En Vogue - "Don't Let Go (Love)"

Usher - "Burn"

Alexander O'Neal - "If You Were Here Tonight"

Marvin Gaye - "Let's Get It On"

Lionel Richie - "Love Will Find A Way"

Soul II Soul - "Missing You" (feat Kym Mazelle)

Mary J Blige - "Be Without You" (Kendu mix)

Brandy - "Almost Doesn't Count"

D'Angelo - "Brown Sugar"

Jodeci - "Cry For You"

Blackstreet - "Don't Leave"

Bobby Brown - "Roni"

Randy Crawford - "You Might Need Somebody"

Barry White - "I'm Gonna Love You Just A Little Bit More Baby"

Teddy Pendergrass - "Love TKO"

Gregory Abbott - "Shake You Down"

Simply Red - "Holding Back The Years"

Bruno Mars - "That's What I Like"

The Weeknd - "The Hills"

Ne-Yo - "Sexy Love"

LL Cool J - "Hey Lover" (feat Boyz II Men)

Ashanti - "Foolish"

Patrice Rushen - "Remind Me"

Rose Royce - "Wishing On A Star"

Aretha Franklin - "Until You Come Back To Me (That's What I'm Going To Do)"

Anita Baker - "Feel The Need"

Freddie Jackson - "Rock Me Tonight"

Eugene Wilde - "Gotta Get You Home"

Keith Sweat - "Make It Last Forever" (with Jacci McGhee)

Johnny Gill - "My, My, My"

Brian McKnight - "Anytime"

Changing Faces - "GHETTOUT"

Mica Paris - "I Should've Known Better"

Rufus & Chaka Khan - "Sweet Thing"

The Isley Brothers - "Summer Breeze"

Color Me Badd - "I Wanna Sex You Up"

R Kelly - "Bump & Grind"

Bobby V - "Slow Down"

J Holiday - "Bed"

Robin Thicke - "Lost Without U"

Amy Winehouse - "Love Is A Losing Game"

Force MD's - "Tender Love"

Bobby Womack - "If You Think You're Lonely Now"

Roy Ayers - "Everybody Loves The Sunshine"

Timmy Thomas - "Why Can't We Live Together"

Eddie Kendricks - "Intimate Friends"

Tony! Toni! Tone! - "It Never Rains (In Southern California)"

Maze - "We Are One" (feat Frankie Beverly)

The SOS Band - "Weekend Girl"

Zapp - "Computer Love"

Brenda Russell - "A Little Bit Of Love"

Jill Scott - "A Long Walk"

Joe - "All The Things (Your Man Won't Do)"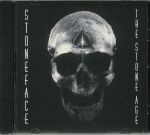 Cat: GEM 2915CD. Rel: 15 Jan 18
Written Rapture

Sacrafice (Stonehenge Mysteries) (feat William Cooper)

Stone Age (feat Lil' Fame (MOP))

Chiseled Stone

Empty Place (feat 9th Prince (Killarmy) & William Cooper)

Get Ur Mind RIght (feat Quiyiim Bayah)

Hold It Down Ma

Covetous & Addiction

Street Tablets (feat Sadat X)

4th Dimension (feat Ras Kass & William Cooper)

Philly Messiah

37 Arsonist

Cuneiform Code (feat William Cooper)

Arch Nemesis

Ransom Dialect (feat Nature)

Calico Audio (feat Freeway - Neolithic version)

Reflections In The Mirror (feat Quiyiim Bayah)

Hood News Report (7 O'Clock News)

Soldiers

Seconds Of Silence (bonus track)

War Associate (bonus track)

Armed Rabbi (feat Blacastan & William Cooper - bonus track)

Calico Audio (feat Freeway - Paleolithic version - bonus track)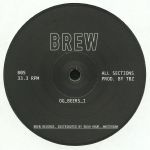 Cat: B 05. Rel: 15 Jan 18
Track 1 (4:36)

Track 2 (1:04)

Track 3 (1:07)

Track 4 (2:32)

Track 5 (1:39)

Track 6 (3:41)

Track 7 (1:59)

Track 8 (0:40)

Track 9 (3:14)

Track 10 (1:21)

Track 11 (3:01)

Track 12 (1:10)

Track 13 (1:27)
Review: Unhelpfully, there seems to be scant information out there about the identity of TBZ, a producer specializing in "raw cassette outtakes" whose previous output has been limited to a handful of appearances on compilations and multi-artist EPs. OG_Beers is the mystery artist's debut full length and contains 13 shots of hardware-heavy machine music. While rooted in electro and distorted machine funk, the set is notable for its alluring eclecticism. Those with a wide musical knowledge will be able to detect audible nods towards skewed cold wave, Moon B style boogie fuzz, Miami Fuzz, post-punk dub disco, mutant hip-hop, weirdo electronica and sludgy, guttural electronica - all smothered in oodles of tape hiss and analogue machine noise. Tip!
…

Read more
Cat: MOVLP 1948. Rel: 15 Jan 18
Step Off (5:20)

Happy Go Fucked Up (4:53)

Letter To Da Better (4:47)

Craftmatic Adjustable Girl (4:17)

Bank Stock 6 Zeros (4:46)

Hard-Headed Headstrong (4:20)

Fearless (4:00)

Ghost Called Loneliness (3:43)

Limousine (4:01)

Artantica (3:49)

Chain-Locked To Nowhere (5:01)

Q&A's On An OD (part 1) (3:50)

Q&A's On An OD (part 2) (2:03)

Music Entertainment (5:12)
Items 1 to 8 of 8 on page 1 of 1