Today: Electro
Items 1 to 14 of 14 on page 1 of 1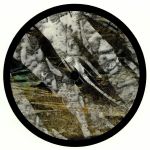 Cat: VTX 008. Rel: 26 Mar 18
Prying Eyes (See No Evil) (5:10)

Listening Posts (5:15)

Europe (4:21)

Man & His Values (4:12)

Final Transmission (1:37)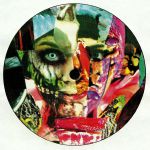 Cat: CLEKTRO 7. Rel: 26 Mar 18
Track 1 (3:04)

Track 2 (6:06)

Track 3 (4:45)

Track 4 (5:01)

Track 5 (4:53)

Track 6 (4:08)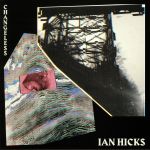 Cat: OMSOLOW 002. Rel: 26 Mar 18
Character Collapse (6:28)

Depths Of Psyche (7:24)

Chemical Environments (3:45)

Specter (4:02)

Continuous (6:17)
Cat: TMHK 004. Rel: 26 Mar 18
Space Adventures (5:15)

Is It So Unsafe? (7:00)

Vibin Since 1987 (5:58)

I'm Everything You're Not (5:11)
Then We Fall
(limited hand-stamped numbered vinyl 12" in screen-printed sleeve)
(1 per customer)
Cat: BT 22. Rel: 26 Mar 18
Tripten (3:42)

Radion (4:05)

Haccium (5:34)

Lesis (4:20)

Nixit (4:35)

Gomjet (4:31)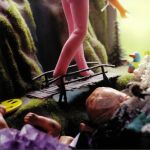 Cat: LOVLP 02. Rel: 26 Mar 18
Whisper & Laugh (4:55)

Free Analogue (9:11)

Empowered (6:26)

Uncertainty Pond (6:15)

Loom (4:55)

The Girl Of Uchter Moor (5:30)

Spirala (6:17)

Decay (5:00)

Clocks (5:38)

Through Towers (4:28)

Strange Poet (3:43)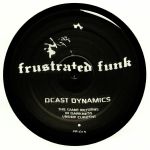 Cat: FR 015R. Rel: 26 Mar 18
The Giant Returns (8:06)

In Darkness (6:38)

Under Current (6:51)
Review: More Harbour City Sorrow from the Frustrated Funk crew. The Rotterdam based label now presenting a reissue a decade on of Dcast Dynamics' The Giant Returns. This is a lesser known alias of Miami electro legend Shad Thomas Scott - who some of you may know of from his work as Gosub, Metal Beat or Phrunt in addition running the hugely underrated Isophlux imprint. From the noir-ish Dopplereffekt vibe of the title track, to the slowly submerging/deeply aquatic vibe of the lush "Under Current", Scott's classic works are still relevant as ever in today's newfound love of the electro sound.
…

Read more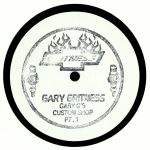 Cat: WHIPS 001. Rel: 26 Mar 18
The Sound Of Music (4:54)

Sexual Eruption (3:33)

Love Has Come Around (6:53)

Sing Sing (6:01)
Review: If you're in the mood for some bespoke cover versions of early '80s club standards, Gary Gritness is your man. On the first volume of his Gary G's Custom Shop series - so-called because it's full of customized takes on some of his favourite tracks - you'll find some belting re-imaginings. Check, for example, the radical electrofunk take on Gaz disco-funk classic "Sing Sing" (honestly, it's brilliant) and the pleasingly lo-fi (but still thrillingly loved-up) revision of Dayton's jazz-funk-era classic "The Sound of Music" (and, yes, Gritness has lovingly re-sung all of the ace talk-box parts). His version of Donald Byrd's Paradise Garage favourite "Love Has Come Around" is also superb; while more heavily electronic and mechanical in tone than the original version, it's every bit as glassy-eyed.
…

Read more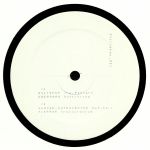 Cat: STIL 051. Rel: 26 Mar 18
Hiltipop - "The Pattern" (5:27)

Obergman - "Aufklarung" (5:23)

Jensen_Interceptor - "Sof_Cell" (7:29)

T/Error - "Transuranium" (4:39)
Review: Swedish electro legend Luke Eargoggle presents the latest exploits of his beloved Stilleben imprint with four dystopian aqua-funk exercises. From the Drexciyan derived antics of Obergman's "Aufklarung" or T/Error's "Transuranium" delivered in unrepentant all analogue vintage flair, to the fierce breakneck electro bass assault of Jensen Interceptor - "Sof_Cell" Stilleben 051 has you retroverts covered! The label is this year celebrating 20 years in the business, over the last two decades they've presented works by legends such as Legowelt, Orgue Electronique, DMX Krew and The Hacker to name but a few and the label's sound is just as relevant as ever.
…

Read more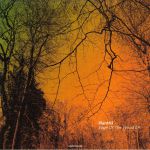 Cat: EUDEMONIA 001. Rel: 26 Mar 18
Porcupine Meadow (7:36)

Edge Of The Wood (5:58)

The Toll Gate (11:20)
Review: Electro veteran Plant43 (AKA British producer Emile Facey) has previously released on some particularly notable labels, including Frustrated Funk, Shipwrec and Central Processing Unit. Here, he helps launch new label Eudemonia, an imprint that promises to give a proportion of record sales to the Musicians Without Borders charity. Happily, Facey hits the spot from the word go, where the dreamy and otherworldly "Porcupine Meadow" offers a near perfect blend of deep space chords, life-affirming electronics, cascading, ice-bright synthesizer melodies and bustling electro beats. "Edge of the Wood", a deeper and more Drexciya-influenced chunk of melancholic electro, is equally as impressive, while closer "The Toll Gate" - a beatless but fast-paced fusion of swirling synthesizer arpeggio lines and bass pulses - is as blissful as it is arresting and ear-catching.
…

Read more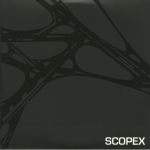 Scopex 98-00
(gatefold 3xLP + 1-sided LP repress)
(1 per customer)
Cat: TRESOR 300. Rel: 26 Mar 18
Simulant - "New Machines" (6:30)

Simulant - "Musical Box" (5:54)

Simulant - "Wav Form" (6:37)

Simulant - "Wav Form" (mix) (7:06)

Simulant - "Track 5" (locked groove) (1:00)

Simulant - "Knife Edge" (7:31)

Simulant - "Spectre" (6:52)

Simulant - "Access Future Audio" (4:40)

Simulant - "Access Future Audio" (mix) (8:15)

Pollon - "Lost Souls" (5:42)

Pollon - "Lonely Planet" (7:05)

Pollon - "Intro" (2:26)

Pollon - "Lost Souls" (mix) (4:40)

Pollon - "Xtro" (2:06)

Simulant - "Optimal Flow" (5:07)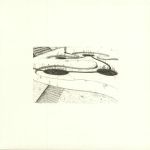 Cat: FP 012. Rel: 26 Mar 18
Another Empty Path (7:12)

I Wish I Was A Robot (5:00)

Codigo De Accion (5:22)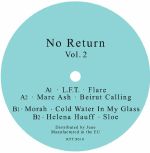 Cat: RTTD 010. Rel: 26 Mar 18
LFT - "Flare"

Marc Ash - "Beirut Calling"

Morah - "Cold Water In My Glass"

Helena Hauff - "Sloe"
Review: Helena Hauff's mighty Return To Disorder is back with a various artists 12" packing phasers set to slay. LFT is as evil as it gets on "Flare," dropping the kind of sleazy, Bunker-ready, acid inflected electro that darkroom dreams are made of. Marc Ash has an edgier tone, maximising the distortion but also capitalising on uneasy space in the mix on grimy workout "Beirut Calling." Morah sends things in an airy direction on "Cold Water," building up layers of noise but maintaing a strange air of optimism. Hauff herself lands the B2 slot with a curious belter that channels the spirit of 90s MIDI game soundtracks amidst searing arepggios and a bloated kick.
…

Read more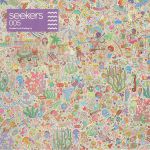 Cat: SKR 005X. Rel: 26 Mar 18
The Fifth's Floor Magical Corner (1:44)

Peaceful Friends (4:43)

Daydream (6:18)

1000 Perfumes (6:14)

Patisserie Of A Nature (5:20)

Baby Under The Full Moon (5:52)

Strong Emotion's Family (4:38)

B-612 Asteroid (Locked Groove) (2:00)

Awakening With The Morning Notes (4:22)

We Are Back (3:56)

The Witch Of Love (Seekers edit) (4:34)

Frankie's Resurrection (5:26)

Fantasy Fantasizing (4:16)
Review: As you'll no doubt be aware, the Seekers pseudonym gets passed between producers like an over-sized jazz cigarette at an early morning after-party. For this third full-length excursion, the baton has been passed to newcomer Luca Piermattei. As usual, it's a pleasingly varied and atmospheric affair, where you'll find hazy dub house cuts nestling side by side with extended ambient interludes, and drowsy techno rollers rubbing shoulders with deep house/electro fusion cuts. This limited edition version comes bundled with an exclusive, ultra-limited 7" single. This includes the zany, hip-hop-meets-IDM bubbler "Frankie's Resurrection" and the wonky, deep space tech-jazz shuffle of "Fantasy Fantasizing".
…

Read more
Items 1 to 14 of 14 on page 1 of 1