Today: Electro
Items 1 to 5 of 5 on page 1 of 1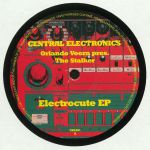 Cat: CEL 001. Rel: 29 Jan 18
Electrocute (8:24)

Outlaw (5:56)

Tech The Soul (6:32)

Solar System (5:52)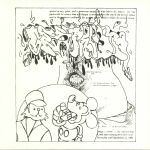 Cat: VIVOD/UTTU 001. Rel: 29 Jan 18
Napoli

Secret Language

Purge

Krapton Fictor

Napoli (Umberto remix)
Review: Originally released in 2012 on London haus label Unknown To The Unknown Cestrians Secret Language ep was only available on digital format. Here Vivod team up with UTTU and give it the right to a much needed vinyl release. Five cuts of Cestrian detective noir. A1 Napoli is standard trademark Cestrian thrash metal on syths, A2 Secret Language sounds like someone being stuffed and chopped up through a drain pipe. B1 Purge is a drexciyan rip off horror acid affair, B2 Krapton Fictor is a stripped back FM battle and Umberto gives Napoli the remix treatment to stunning effect in his uncompromised slasher style. Five direct tracks of pure fire. Comes with a screen printed sleeve, artwork courtesy of Pete Mangalore. Limited to 200 copies.





…

Read more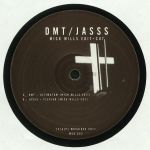 Cat: MSQ 003. Rel: 29 Jan 18
DMT - "Ultimatum" (Mick Wills edit)

Jasss - "Flexion" (Mick Wills cut)
Review: "Third release Mosaique Records MSQ003 ""DMT/JASSS - MICK WILLS EDIT + CUT"" that's an another dark electronic music experience, which includes new edit and ?ut by german musician and producer Mick Wills, known by his releases on such labels as Nation, MinimalRome, Rush Hour etc. Side A- super rare, almost unknown track by a russian industrial project DMT (Dmitry Tolmatsky/1970-2009), grabbed by Mosaique label owner Alexander Moralez from DIY audio-cassette. Thereafter it had some edits on Mick Wills studio. Side B- Mick's cut on never released track ""Flexion"" by Jasss (releases on Mannequin ? Anunnaki Cartel).
Limited edition, vinyl only, A&B Sides - 45RPM."





…

Read more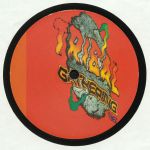 1995
(180 gram vinyl 12")
Cat: HWSD 011. Rel: 29 Jan 18
Bibo (7:50)

Party House (6:07)

Smell Flahsback (7:17)
Review: Roman Flugel seems to have been in a nostalgic mood of late. He recently released a superb retrospective of his early '90s Acid Jesus work alongside Alter Ego partner Jorn Elling Wuttke and now offers up an EP of previously unreleased solo productions from 1995. All three cuts are enthralling and on-point, making us wonder why they were never put out at the time. Many DJs will naturally be drawn towards A-side "Bibo", a warm, bass-heavy and fluid club roller that sits somewhere between early UK bleep techno, US deep house and the sci-fi inspired techno of Detroit. Elsewhere, "Partyhouse" wraps deep, Motor City-influenced electronic motifs around snappy, Chicago-style drums and a bustling bassline, while closer "Smell Flashback" is a jaunty trip into melodious techno-funk territory with added jammed-out organ sounds.
…

Read more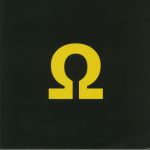 VARIOUS
Cat: ARV 001. Rel: 29 Jan 18
Christ - "Rom"

Norken & Nyquist - "Od Detot"

Solipsism - "Vice Is Nice"

Nyquist - "Fornax"

Analogue Audio Association - "Antikorper"

Cyan341 - "What's Going On"

Mick Chillage - "From Ripples"
Review: The new OHM compilation from Ambidextrous Records features some top drawer electronic acts such as Norken (Delsin, Skam, Clear) and Christ. (Formerly Boards Of Canada) and has support from BBC Radio 1 in Scotland - New Music In Scotland, Kiss FM Australia - Brain Food, Annie Mac - Radio 1 UK, Orde Meikle (Slam DJs), Amazing Beats Show - Amazing Radio & many others.





…

Read more
Items 1 to 5 of 5 on page 1 of 1