Today: Funk
Items 1 to 7 of 7 on page 1 of 1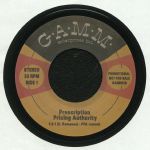 Cat: GAMM 120. Rel: 29 Jan 18
1-2-1 (PPA rework) (4:15)

Lucky Duck (PPA rework) (4:32)
Review: GAMM has been responsible for some killer re-edits over the years, though we're struggling to think of any that are quite as good as Prescription Pricing Authority's killer tweak of Carlos Ramanos's "1-2-1". Noticeably heavier and crisper than the original, the rearrangement utilizes a touch of delay at crucial moments and wisely makes more of the fantastic bassline and percussion breaks. Speaking of ace basslines, you'll find a heavy dose of slap bass on the flip, where PPA turns his or her hand to Kathryn Moses's flute-sporting jazz-funk wig-out, "Lucky Duck". It is, of course, killer, though lacks the sheer celebratory rush of the on-point A-side.
…

Read more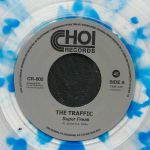 Super Freak
(splattered vinyl 7" repress)
(1 per customer)
Cat: CR 005. Rel: 29 Jan 18
Super Freak (4:44)

Like I Love You (4:51)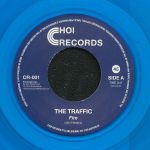 Fire
(blue vinyl 7" repress)
Cat: CR 001. Rel: 29 Jan 18
Fire (3:43)

Bangarang (4:08)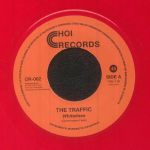 Cat: CR 002. Rel: 29 Jan 18
White Lines (4:31)

Smack My Pitch Up (4:05)
Review: Australia's Choi Records drop their second release in the shape of two powerful edits either side of a devilish little 7" by The Traffic. The A-side, "White Lines", is a funky, horn-led reinterpretation of Grandmaster Flash's original tune, but this is more of a cover, an instrumental brass ode to the original beast. On the flip, there's "Smack My Pitch Up", another mighty instrumental rework of The Prodigy classic, complete with a string of trumpets that imitate the original's inimitable vocal loop.
…

Read more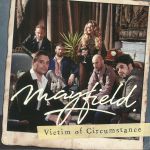 Cat: MYFLD 001LP. Rel: 29 Jan 18
Hustler (5:01)

The Game (4:14)

On The Ropes (3:18)

Mr Right Now (4:09)

F*** You & Your Happiness (4:52)

Coffee Shop (3:48)

Weapon Down (4:07)

My Man (4:49)

You Can't Love Me (4:11)

What Would Be (5:20)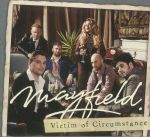 Cat: MYFLD 001CD. Rel: 29 Jan 18
Hustler

The Game

On The Ropes

Mr Right Now

F*** You & Your Happiness

Coffee Shop

Weapon Down

Too Late

My Man

You Cant Love Me

My Apratment

What Would Be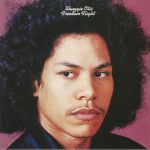 Cat: ETH 743879HLP. Rel: 29 Jan 18
Ice Cold Daydream (2:28)

Strawberry Letter 23 (3:58)

Sweet Thang (4:01)

Me & My Woman (4:06)

Someone's Always Singing (3:18)

Purple (7:09)

Freedom Flight (12:31)
Items 1 to 7 of 7 on page 1 of 1