Today: Deep House
Items 1 to 9 of 9 on page 1 of 1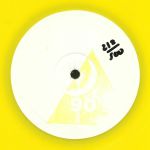 Cat: 90S 1. Rel: 29 Jan 18
Resistence

Blue Jeans

S.O.S

Temptation
Review: 500, 12" 180g, yello vinyl, hand stamped, individually numbered records, single press only. The man behind Tusk Wax pulls out another sublabel to follow Trance Wax.





…

Read more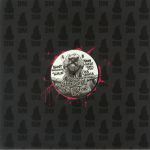 Cat: DMT 07. Rel: 29 Jan 18
Blunt Instruments - "Kum On"

Ron Obvious - "Mindful Vision"

Per Hammar - "BX Chamber"
Review: The mighty Dungeon Meat's marauders into the finest club cuts continues with their first offering of 2017 and their first various artist E.P on the label . A collection of dance floor dynamite set to detonate as soon as the needle hits the groove . Here we see the boys recruiting some new beat bandits with Ron Obvious and Per Hammar and also reviving one of the OG dungeon masters Blunt Instruments . Each one bringing the the heat with their prime cuts of meat , making this one hefty slab of wax that is a sure fire winner for those dark strobe lit rave chambers . As with all Dungeon Meat release these are tried and tested for maximum ass-assination .





…

Read more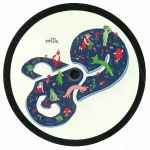 Cat: PSC 010. Rel: 29 Jan 18
Cody Currie - "One For You"

Joe Corti - "Don't Want It"

Dirtyelements & Drunkdrivers - "National Security"

Dirtyelements & Drunkdrivers - "National Security" (Medlar remix)
Review: Following recent solo EPs from Cody Currie and Marcel Lune, Pusic Records reverts to the multi-artist blueprint with which it made its name. Currie kicks off the EP with "One For You", a lolloping, mid-tempo chunk of bass-heavy disco house with killer samples and filtered breakdowns aplenty, before Joe Corti lays down a chunk of rich, Chez Damier-meets-Soundstream style chunky deep house warmth. On the flipside, Dirtyelements and Drunkdrivers combine on the loopy but loose disco-house grooves of "National Security", before Medlar gives it the remix treatment. The Wolf Music regular's tasty rework is something of a fusion treat. The fantastic rhythm track doffs a cap to both breakbeat-driven hip-house and original '80s electro, while the rubbery bassline and sweaty vocal stabs both add serious heat to proceedings.
…

Read more
Cat: THEMA 043. Rel: 29 Jan 18
That Love You Feel (5:55)

Matching Outfits (vinyl edit) (3:02)

Montrose (5:09)

Liik (4:31)

1tweleve3one (4:36)

Fright Night (feat Rodger Devine) (5:32)
Review: REPRESS! Ann Arbor's D'Marc Cantu has really made a name for himself in the last few years releasing some soulful analogue house and techno workouts that could pass for early '90s originals on labels such as Creme Organization, Nation and M>O>S>. That Love You Feel is Cantu's latest offering and offers us more of his rusty, emotive and sublime takes on purist U.S. sounds. The title track sounds rather reminiscent of 808 State's classic "Pacific State" while the dark tunnelling techno vibe of "Lilk" and the peak time energy of the early Plus 8 Records sounding "1tweleve3one " provides a diverse range of moods and grooves. Final track "Fright Night" though, featuring Rodger Devine, is a warped and dirty epic and probably the real highlight on here.. but there's so much to choose from. Tip!
…

Read more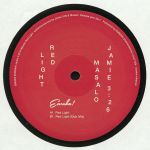 Cat: ERK 002. Rel: 29 Jan 18
Red Light

Red Light (dub mix)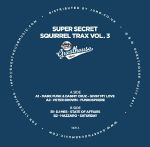 Cat: GM 46. Rel: 29 Jan 18
Mark Funk & Danny Cruz - "Givin' My Love"

Peter Brown - "Funkosphere"

DJ Mes - "State Of Affairs"

Hazzaro - "Saturday"
Review: You just can't beat those Super Secret Squirrel Trax releases on Guesthouse, one of the most sizable house labels operating of the Bay Area. On this third installment, Mark Funk and Danny Cruz keep things live and direct with the impassioned soulful house of "Givin' My Love". Peter Brown then slides in with the tracky pressure of "Funkosphere", which comes with added flute for good measure. DJ Mes also strikes a headier groove, but teases the ingredients on "State Of Affairs" out into an effervescent peak time floor filler, and then Hazzaro brings it home with the rallying, roller-skate call of "Saturday".
…

Read more
COB 09
(180 gram vinyl double 12")
Cat: COB 9. Rel: 29 Jan 18
Paolo Rocco & Lessi S - "What A Night"

Paolo Rocco & Lessi S - "What A Day"

Paolo Rocco & Lessi S - "What A Dub"

Paolo Rocco & Lessi S - "What An Experience"

Paolo Rocco & Pijynman - "Do You"

Paolo Rocco & Pijynman - "Numbers"

Paolo Rocco & Pijynman - "LHR"
Review: Courtesy of Balance presents to you RAWMoments, the canadian collective made of the deadly sonic skills of Paolo Rocco, Lessi S & Pijynman.
This mini LP is pure heat and what a better way to introduxe themselves out to the world...
The double pack is divided between colloborations between Paolo Rocco & his two sidekicks... Snap these quickly as they will fly...
…

Read more
Cat: MODEL 31. Rel: 29 Jan 18
Vibe (108 mix)

Go (Midtown mix)

Worx N Progress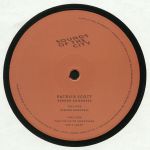 Cat: SOTC PS01. Rel: 29 Jan 18
Reborn Goodness

They're Up To Something

She's Jazzy
Review: Patrice Scott's works make Sistrum, his label, designing the shapes of what a classic house record must sound like. Not only a nice guy, Patrice is one of the most talented producers of the planet House and he naturally is respected for that. Sounds of The City continues to put out the music of the Originators' sons and Reborn Goodness is probably one of the most important addition to the label's catalogue.





…

Read more
Items 1 to 9 of 9 on page 1 of 1