This Week: Balearic/Downtempo
Items 1 to 4 of 4 on page 1 of 1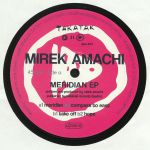 Cat: TAK 001. Rel: 18 Dec 17
Meridian (3:21)

Compass To East (4:50)

Take Off (5:19)

Hope (4:39)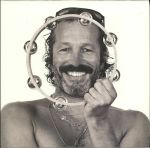 Cat: PIKES 12001. Rel: 18 Dec 17
Tony Esposito - "Danza Dell Acqua" (5:08)

Tore - "She's A Lady" (4:04)

Elkin & Nelson - "Abran Paso - Ahoa (Enrolle)" (4:08)

Van McCoy & The Soul City Symphony - "Spanish Boogie" (3:33)
Review: Soon, DJ Harvey will release The Sound of Mercury Rising, a compilation themed around some of the music championed at his summer residency at Pikes Hotel, Ibiza. This four-track taster 12" not only acts as a sampler for the CD version, but also offers the chance to own four excellent and hard-to-find gems. You'll struggle to find a more Balearic disco cut than Danish outfit Tore's 1979 killer "She's a Lady" - think the Bee-Gees with Flamenco guitars - while Elkin & Nelson's "Abran Paso - Aboa (Enrole)" is a spiraling chunk of flamenco-psychedelia fusion. Elsewhere, Van McCoy & Soul City Symphony's "Spanish Boogie" is a jaunty disco number full of crunchy Clavinet lines and rising horn lines, while Tony Esposito's "Danza Dell'Acqua" is as eccentric and wide-eyed as they come.
…

Read more
Played by:
Andrew Pirie (Melting Pot)
,
Mukatsuku Records Chart
,
Joe Morris
,
Dj N◉va ▶ Rodon FM 95
,
SEELIE
,
Manu•Archeo
,
RUSTAM OSPANOFF.
,
Fabietto Delgado (Melgado)
,
Boy Oliver
,
Faze Action
,
Paul Thornton (Dig Deep / Reboot)
,
Chris Rhythm /Cool Crooners Records
,
Monsieur Cedric (Serie Limitee)
,
PRECIOUS K
,
Dj soFa
,
Disco Tech (DiscoDat)
,
Eddie C
,
Kenneth bager
,
Dejan "Funky Junkie" Gavrilovic
,
AlexUnder Base
,
SEEN ON TV
…

Read more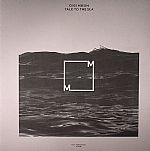 Cat: MFM 002. Rel: 18 Dec 17
Snake Theory

The Word Love

Still

Fata Morgana

Redanzen

Talk To The Sea

Music For Chameleons

Little Faith

First Time Ruth Saw The Sea

The Nylon Dollar

The Kasparian Circle

Nadir

Stella Maris

Call Me

The City Lights

She Wears Shades

Almanac
Review: **Repress** The Music From Memory label was launched by Redlight Records founders Tako Reyenga, Abel Nagenast and Jamie Tiller earlier this year, sporting a proud mantra of "giving overlooked and unreleased music that we love a second chance". The focus of attention for Music Of Memory's second release falls on the works of celebrated ambient composer Gigi Masin. Born in Venice, Masin's work has been sampled by the likes of Bjork and To Rococco Rot and his albums attract feverish acclaim, with Wind, Masin's privately pressed debut LP a desired rarity for the only the most well-heeled of second hand collectors. It's from this album and a selection of Masin's other released works that Music From Memory draw from for this stunningly meditative double LP retrospective Talk To The Sea, which also includes a healthy amount of unreleased material.
…

Read more
Played by:
Joe's Bakery
,
Alexis Le-Tan
,
Tomi Chair
,
Lawrence Le Doux
,
Owain Kimber (Owain K)
,
Sito / / Mischio Dischi Disco
,
Arsenii
,
Manu•Archeo
,
Cedric Woo
,
Bradley Zero
,
Sock Free Hideaway
,
Juno Recommends Downtempo/Balearic
,
Juno Recommends Leftfield
,
Marsman
,
Steve Lee
,
Rikki Humphrey
,
Thread London
,
Frotee
,
Ptaki
,
Roger Bong (Aloha Got Soul)
,
Juno Recommends Ambient/Drone
,
Constant State
…

Read more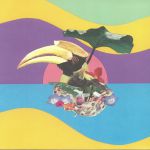 Cat: GDRB 53. Rel: 18 Dec 17
Sunny Sloth (3:17)

Toucans (1:52)

Vaqueros De La Isla (1:11)

Tideline (2:24)

Ninas De La Selva (2:29)

Sunshine (2:04)

Lights From Lahaina (2:52)

Love (1:40)

Giant Leaves (2:57)

Bahia Mar (2:35)

Rio (2:50)

Jungle Cruise (2:24)

Hot Flash (1:25)

Sweet Fire (1:44)

Tropico (2:13)

Let's Go Faraway (2:38)
Items 1 to 4 of 4 on page 1 of 1
This Week: Balearic/Downtempo