Today: International
Items 1 to 5 of 5 on page 1 of 1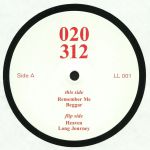 Cat: LL 001. Rel: 30 Apr 18
Remember Me (4:33)

Beggar (5:50)

Heaven (6:52)

Long Journey (5:12)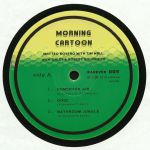 Cat: WAHEVER 005. Rel: 30 Apr 18
Homerton Air (4:30)

Oool (4:10)

Bathroom Jungle (4:54)

Sampling "The Joy Of Sound Redmond Files" (4:44)

Simple Analog Pleasures (5:41)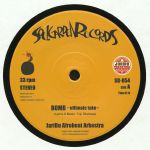 Cat: SG 054. Rel: 30 Apr 18
Bomb (Ultimate take) (6:15)

Panama (4:25)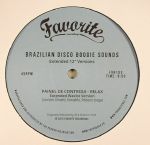 Cat: FVR 103. Rel: 30 Apr 18
Painel De Controle - "Relax" (extended Waxist version) (5:54)

Rabo De Saia - "Ripa Na Xulipa" (Charles Maurice extended version) (5:28)

Famks - "Labirinto" (Nick The Record extended version) (6:17)
Review: France's Favorite label dabbles in all things funky and disco-flavoured, and this time they've decided to go with a Brazilian edge on their latest 12". Painel De Controle begins with a Waxist mix of "Relax", a chilled-out boogie monster with sultry vocals, while "Ripa Na Xulipa" by Rabo De Saia is more uplifting and heavy on the disco strings. Finally, Nick The Record rewires "Labirinto" by Famks into a subtly electro-fied boogie nugget. Nice!
…

Read more
Played by:
Shantisan
,
Charles Maurice
,
Mukatsuku Records Chart
,
JimmyTheTwin
,
Manu•Archeo
,
RUSTAM OSPANOFF.
,
Shawn Ryan (Universal Cave)
,
Boy Oliver
,
Mike Burns
,
Faze Action
,
Nick Carling (Fruitful/1BTN)
,
Chris Rhythm / SUPER MOTION
,
Spilt Milk
,
Juno Recommends Disco
,
Disco Halal
,
Riccio
,
Nick The Record
,
Frank Booker
,
Killer Funk Records USA
,
I Love Disco!
,
JKriv (Razor-N-Tape)
,
Waxist (Red Stripe Disco)
,
Skyline Recordings Chart
,
SIMON OZBIZTON
,
Tim Zawada
,
Martin Hayes (Mating Rituals Rec.)
,
Juno Best Sellers 2016
,
KS French
,
Admin
,
Colemine Records
,
Originals
,
Chesney
,
Cervo (Banana Hill)
,
The Silver Rider
,
Cultures Of Soul US
,
Francesco Rossini
…

Read more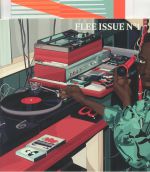 VARIOUS
Cat: FLEE 001. Rel: 30 Apr 18
Daniel Owino Misani - "Otieno Owing Ramogi" (6:06)

CK Jazz Band - "Rapar Wuon Osimbo" (5:32)

Migori Superstars - "Anyango Maggy" (4:48)

Daniel Owino Misani - "Otieno Owing Ramogi" (Nik Weston Mukatsuku & Rudy Midnight Machine edit) (4:55)

CK Jazz Band - "Rapar Wuon Osimbo" (Jaakko Eino Kalevi edit) (6:37)

Migori Superstars - "Anyango Maggy" (Africaine 808 edit) (4:52)
Review: Back in the late 1960s, underground magazine Source helped increase interest in avant-garde music by bundling together a record and an arty, printed publication. Some 50 years on, Swiss project FLEE is attempting something similar. They say that each edition will combine a long-playing record exploring a specific musical genre or movement with a beautifully presented, screen-printed "journal" containing essays from experts in the field. Issue one focuses on Kenyan Benga music. On one side of the record you'll find a trio of classic cuts from pioneers of the style. A trio of contemporary producers offers modern interpretations on the flip, with Africaine 808's killer re-edit of "Aryango Maggy" by Migori Superstars standing out. Brilliant stuff, all told.
…

Read more
Items 1 to 5 of 5 on page 1 of 1