This Week: Funk
Items 1 to 10 of 10 on page 1 of 1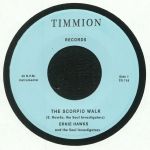 Cat: TR 719. Rel: 22 Jan 18
The Scorpio Walk (4:54)

Message Of Love (4:01)
Review: Finnish revivalist funk combo the Soul Investigators are no strangers to collaboration, having previously provided backing for Nicole Willis, Myron and Ernie Hawks. Here, they once again join forces with the latter for two more chunks of instrumental funk and soul goodness. A-side "Scorpio Walk" is the kind of cut that should come with its own named dance; a shuffling, mid-tempo funk affair that layers Spaghetti Western guitar solos and fluttering flute lines over a backing track rich in flanged guitar licks, bustling bass guitar and on-point drum breaks. Flipside "Message of Love" is an altogether deeper and more dewy-eyed affair, with woozy backing vocals and electric piano solos rising above a shuffling groove.
…

Read more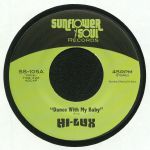 Cat: SS 105. Rel: 22 Jan 18
Dance With My Baby (3:20)

Don't Blame Me (3:24)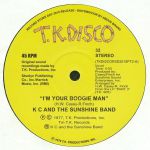 Cat: TKDISCORSD2015 PT2. Rel: 22 Jan 18
I'm Your Boogie Man (4:01)

I'm Your Boogie Man (Todd Terje edit) (4:43)
Review: One of two sun-kissed KC excursions from the mighty Todd Terje for RSD, here we find him dissecting the horn-blasting feel-good 1976 strutter "I'm Your Boogie Man". Stripping the feels right back to the tight guitar and bass spine then redressing it slowly with each silky element, he's switched the concentrated party into a dramatic precession where every aspect gets its own place on the red carpeted groove.
…

Read more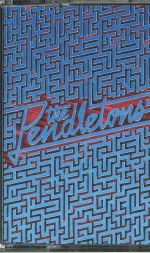 Cat: CVR 015. Rel: 22 Jan 18
Gotta Get Out (feat Jimetta Rose & I, Ced) (4:46)

Learning How To Love You (4:46)

Never Know (4:13)

Purple Moon (4:00)

Can't Nobody (feat K-Maxx) (4:48)

Gotta Get Out (Mat/Matix remix) (3:49)

Learning How To Love You (Relish remix) (5:42)

Never Know (Xl Middleton remix) (3:55)

Purple Moon (Elegant Borzoi remix) (3:18)

Be Mine (feat Felili) (3:34)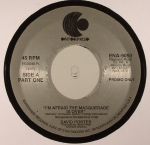 Cat: FENA 9050. Rel: 22 Jan 18
I'm Afraid The Masquerade Is Over (part 1 - alternate unreleased version - partially instrumental) (4:31)

I'm Afraid The Masquerade Is Over (part 2 - alternate unreleased version - partially instrumental) (4:25)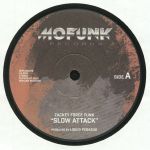 Cat: FMOFUNK 0187. Rel: 22 Jan 18
Zackey Force Funk - "Slow Attack" (4:04)

XL Middleton - "You're So Different" (4:20)
Review: Long time compadres spotted together on Mofunk as far back as four years ago with "Press Play", Zackey Force Funk and XL Middleton collide on the LA funk imprint again, this time sharing the 45" a side a piece. ZFF goes for the soothing touches, smooth with just subtle hints at sleaze while XL goes all out George Jetson with an upbeat juicy space bass strut, sprinkled keys and new jack vocals. Two dope label faces, two killer jams, one fly way to kick off 2018 from Mofunk.
…

Read more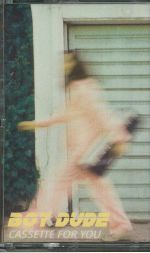 Cat: CHOBO 007. Rel: 22 Jan 18
Funk On The Line (3:29)

Cyber Boogie (3:56)

Cosmic Lines (4:09)

Rainbow Waterfall (4:03)

Zora (bonus track) (5:36)

Mercury Satellite (3:59)

More Than Love (3:46)

Money Weighs A Ton (4:09)

Liquid Love (3:58)

Bad Dream (bonus track) (4:22)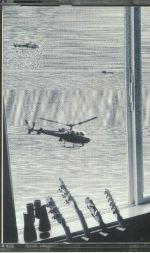 Seagulls (1:15)

Dreamer (2:48)

Volvino (1:11)

Cloudcity (2:34)

Meetime (3:18)

Hooptie (3:04)

Evasivemove (1:28)

Whyohwhy (2:32)

Determinedbounce (3:28)

TRILT (2:45)

Forum (2:12)

Catsndogs (2:16)

VSOP (2:12)

Differences (3:22)

Floatingtemple (2:25)

Suave (2:42)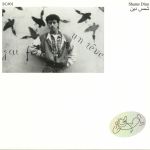 Cat: SC 01. Rel: 22 Jan 18
Hedi Bled Noum (4:16)

Rai Al Mal Boule (3:52)

Shams Dinn (Wald Bladi Zine) (3:55)

Vieille France (3:27)

Ane Dassi M'we (3:47)

Sleke Machine (2:58)

Hedi Bled Noum (instrumental) (4:08)

Toutes Ces Femmes (3:16)
Review: Props to new label Smiling C, which debuts with a thrilling collection of tracks by obscure 1980s Moroccan rapper Shams Dinn. Originally, the label intended just to re-issue his sole single, 1987's brilliant electro-funk/rap hybrid "Hedi Bled Noumo", but quickly discovered that he had a wealth of unreleased material ripe for release. These six previously unissued tracks, which mostly join the dots between original New York electro, synth-pop, P-funk and boogie with a few trademark North African touches, are all on a similar tip to his most famous outing. More impressively, they're all unbelievably hot dancefloor workouts that deserve wider recognition. In other words, you need this in your life.
…

Read more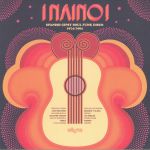 VARIOUS
Cat: ADC 003LP. Rel: 22 Jan 18
Marian Conde - "Tomame Que Tomame" (2:57)

Juan Bautista - "Naino Naino" (2:29)

Los Maravilla - "Ven, Ven, Vente" (3:10)

Dolores Vargas "La Terremoto" - "Dejalo" (2:28)

Paca Y Manuela - "Dimelo" (2:45)

Chele - "Libre Como El Viento" (3:38)

Lola Flores - "Como Me Las Maravillaria Yo" (2:53)

Perlita De Huelva - "Mi Almohada" (2:44)

Morena Y Clara - "Para Vivir Asi" (4:02)

Trigal - "Vente Conmigo" (3:05)

Las Deblas - "Zorongo" (3:01)

Rumba Tres - "Buscaremos Un Rincon" (2:55)

Tobago - "Toquiliquiton" (2:48)

Chipen - "Volao" (4:08)
Review: The Adarce imprint has, so far, made quite the impression on us. Their 2017 was marked by three stupendous reissue compilations, with all of them offering insights into the most niche corners of Spain's musical heritage; the third of which has dropped a little bit later, kicking off 2018 with a Gypsy bang! Naino uncovers a rare and overlooked corner of the country, the Gypsy rumba sounds spanning the years 1974 to 1984. Every track on this beast is a keeper, making the so-called Gypsy 'Kings' sound a little frail by comparison. So, we dont know the majority of these artists, but it's safe to say that they influenced one of Spain's greatest bands, and have probably had an effect on the rest of the country's cultural heritage. This is a sublime collection of rhythmic dance and non-dance songs that'll leave you humming endlessly. Even the techno heads around here have copped a copy!
…

Read more
Items 1 to 10 of 10 on page 1 of 1