Items 1 to 5 of 5 on page 1 of 1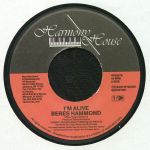 Cat: 005464 5957878. Rel: 15 Jun 18
I'm Alive (4:05)

I'm Alive (dub) (4:05)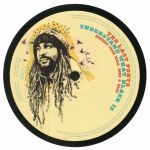 Cat: STUDR 041. Rel: 14 Jun 18
Understand What Black Is (Mala remix) (4:39)

Understand What Black Is (Mala instrumental mix) (4:38)

Understand What Black Is (Dego & Kaidi remix) (3:56)

Understand What Black Is (Dego & Kaidi instrumental mix) (3:58)
Review: Anyone with even the most rudimentary knowledge of hip-hop history will tell you that the roots of rapping can be traced back to the early '70s spoken word albums of The Last Poets. It's because of this that the collective's recent album, Understand What Black Is (their first for nearly two decades), was such a big deal. Here the title track is given the remix treatment. Mala handles the A-side, delivering vocal and instrumental passes that re-cast the track as a skanking, dub-wise excursion full of ricocheting electric piano notes and suitably heavy bass. 2000 Black main men Dego and Kaidi Tatham take a more up-tempo approach on the flip, wrapping the Poets conscious vocals and instrumentation around their own fizzing broken beat rhythms, jazz-funk chords and darting electronics.
…

Read more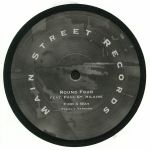 Cat: MSR 08/23138. Rel: 11 Jun 18
Find A Way (5:55)

Find A Way (version) (6:09)

Found A Way (11:45)
Review: 'Find A Way' is a perfect match to the high quality standards of deep house tracks represented on Main Street. Paul St. Hilaire's voice is approved by now and is well known for his vocal on some Burial Mix releases. A killer instrumental version is featured on the B-side.
…

Read more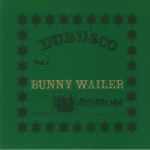 Cat: DSR LP 027. Rel: 14 Jun 18
Roots Raddics (4:28)

Battering Down (4:51)

Armagedon (6:29)

Fig Tree (3:05)

Love Fire (4:57)

Rasta Man (3:44)

Dream Land (2:42)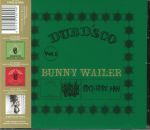 Cat: DSR-CD-027. Rel: 14 Jun 18
Roots Raddics

Battering Down

Armagedon

Fig Tree

Love Fire

Rasta Man

Dream Land
Items 1 to 5 of 5 on page 1 of 1