Today: Experimental/Electronic
Items 1 to 13 of 13 on page 1 of 1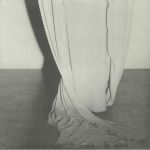 Cat: BOP 014. Rel: 22 Jan 18
In The Atrium (7:39)

Damask Silk (7:36)

Quatermass (6:55)

Xaviera (7:09)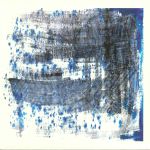 Cat: KR 045. Rel: 22 Jan 18
Memory (10:55)

Sky (11:19)

Signs (7:30)

Desire (14:48)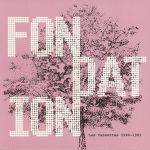 Cat: BB 284LP. Rel: 22 Jan 18
Resonance (9:31)

Gigue (2:40)

Quand Il Faut Parler D'Amour (4:59)

Quelque Part (6:06)

Locquirec (5:58)

Apparence Dans La Nuit (4:26)

Un Beau Zeste (3:24)

Danse Etrange (3:18)

Mouvement (edit) (5:07)

Spirale (edit) (4:08)

Souviens-Toi (edit) (3:34)

Le Bal De Grace (edit) (3:06)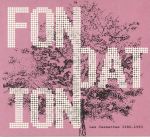 Cat: BB 284. Rel: 22 Jan 18
Resonance

Gigue

Quand Il Faut Parler D'Amour

Quelque Part

Locquirec

Apparence Dans La Nuit

Un Beau Zeste

Danse Etrange

Mouvement (edit)

Spirale (edit)

Souviens-Toi (edit)

Le Bal De Grace (edit)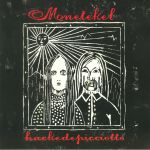 Menetekel
(2xLP + autographed insert + MP3 download code)
Cat: LP 150841. Rel: 22 Jan 18
All Are Welcome (3:43)

Dreamcatcher (7:48)

Jericho (8:53)

Nosce Te Ipsum (9:37)

Pilgrim (4:53)

The Long Way Home (5:50)

Prophecy (9:38)

Crossroad (7:14)

The House Of Shadows With The Sound Of Light (20:32)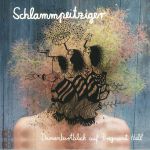 Cat: BB 276LP. Rel: 22 Jan 18
Ekirlu Kong (5:44)

Bock Bounceburg (4:32)

Damenbartblick (4:00)

Smooth Motion Kaukraut (4:34)

Kandierter Jammerlochlappen (4:10)

Angerrestbay (5:04)

Wasserstopf (4:23)

What I Got (5:01)

Ekirlu Kong

Bock Bounceburg

Damenbartblick

Smooth Motion Kaukraut

Kandierter Jammerlochlappen

Angerrestbay

Wasserstopf

What I Got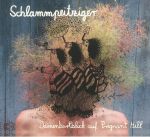 Cat: BB 276. Rel: 22 Jan 18
Ekirlu Kong

Bock Bounceburg

Damenbartblick

Smooth Motion Kaukraut

Kandierter Jammerlochlappen

Angerrestbay

Wasserstopf

What I Got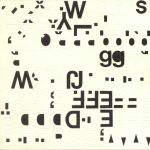 Cat: BKV 015. Rel: 22 Jan 18
Woodshedded (5:08)

Tin Mine (3:26)

Cogged (7:48)

About The Author (5:50)

#29 (3:22)

No Famous Actors (5:54)
Review: Leslie Winer is an American fashion model, musician and poet who first came onto our radar when she collaborated with Diamond Version (aka Alva Noto & Byetone) on their debut album for Mute back in 2014. Her debut album '& that dead horse' is considered by many as a precursor to the '90s trip-hop sound and has recently been re-issued on The Tapeworm. Her lyrics draw on decades of experience working in the fashion industry, jaded by its excesses and most likely pushed to express herself in this manner by close friends William Burroughs and Jean-Michel Basquiat. According to Bristol based Bokeh Versions, the concept behind 'YMFEES' was actually built up over email. Jay Glass Dubs would send rough beat sketches that Winer would return with text and vocal responses overdubbed. All orchestration and production was finalised in Jay's Athens studio in the first half of 2017, after extensive sessions at a small cottage on the Ionian Sea. For Jay Glass Dubs, Winer's voice and words 'worked as a compass to evolve a sound far beyond his initial ferric offerings.'
…

Read more
Wednesday 17 January 2018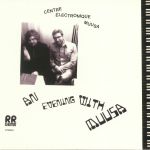 Cat: RRGEMS 01. Rel: 22 Jan 18
A Contrario (1:25)

Subito (1:07)

Visio (5:00)

Nigra In Candida Vertere (10:57)

Griseus (1:25)

Magna Res (2:23)

Triangulos Acutus (2:41)

Tempus Saltandi! (2:00)

Centaurea (13:24)
Cat: LDBRC 010. Rel: 22 Jan 18
Washed Away (3:17)

Prague (3:46)

Gardens (3:36)

Lose It All (3:06)

Strange Arrange (3:29)

Away From Me/Open Your Eyes (4:15)

Too Long (3:03)

Swimming (3:34)

Another Illusion (2:25)

Silent Science (3:42)
Cat: BD 001. Rel: 22 Jan 18
Syzlack (7:32)

King Of Cool (with Zenner) (6:41)

Boteco (7:11)
Review: Although Portugal's Malvito has only released a handful of EPs thus far, it is clear from his use of melodies and beats that this guy thinks way beyond the house / techno framework. He launches his own label to kick off 2018, Berimbau Discos, an outlet for his dextrous strain of neo-minimalism. The opener "Syzlack" is a harmonic glide through vast planes of bleeps, stretching the beats over rough textures, while "King Of Cool" features Zenner in what is a wild, sporadic attack of drums and jazzy coolness, layered with a majestic dub feel. Last but not least, "Boteco" bounces its fuzzy analogue drums over a sticky wall of tribal percussion, calling to the darkest, deepest depths of the jungle. An artist (and label) to watch out for this year...
…

Read more
Oleander (3:03)

Digitalis (3:34)

Aquilegia (3:40)

Clematis (2:14)

Maikoa (3:58)

Delphinium (4:11)

Toloache (3:27)

Pulsatilla (3:16)

Veratrum (1:47)

Euphorbia (2:22)

Belladonna (4:36)
Review: Trevor Jackson's Pre- imprint is a bottomless pit of lust and wonder, providing the scene with nothing but inspiration - each and every damn time a new 12" drops onto our shelves. From is one of his many personal projects, most likely constructed here and there, over the course of a decade. The one and only thing you have to worry about is that this is a wonderful ambient album with many external influences and sonic crevices which filter off into unknown territories. With electronics at its core, YOU manages to linger between countless different genres and sub-genres, even stepping into hip-hop / downtempo on "Aquilegia", one of our choice cuts, or even on the supremely euphoric waves of "Delphinium". In fact, this whole LP feels like a dose of something powerful... what was that drink that DJ Screw loved to take, anyone?
…

Read more
Cat: ASIPV 010. Rel: 22 Jan 18
Promise (5:17)

Computer Error (6:40)

Weep (5:54)

City Nights (5:46)

Dory (5:37)

Somehow (4:21)

Sun Star (3:48)

Glimmer (6:29)

-1/44 (5:32)

Stutter Rye (5:52)

Charcoal (5:02)
Review: The crew behind A Strangely Isolated Place firmly believes that this collection is Christian Kleine's strongest album since 2001 set Beyond Repair, and we tend to agree. It's made up of material recorded in the same period - between 1998 and 2001, to be exact - and showcases a range of impressive electronica tracks that pit the crunchy, computer controlled bottom-end of Skam-style IDM with warm chords, rich basslines, subtle jazz influences and some life-affirming electronic melodies. The German producer has always excelled at finding the right balance between forthright experimentalism and atmospheric musicality, and Electronic Music From The Lost World is a particularly fine example.
…

Read more
Items 1 to 13 of 13 on page 1 of 1
Today: Experimental/Electronic