Items 1 to 3 of 3 on page 1 of 1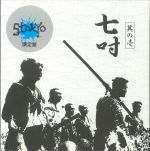 Cat: STOKY07-V1BH. Rel: 18 Jun 18
DJ Tools
Ahh Fresh

Ahhhahh Beep

Come On Yeah

Drum Yeah Yo

Just Feel It/To The Beat

Yo What Huh?

Bass Tone (Locked)

Ahhhhh Fresh

Freshhhhhh Ahhh

Freshhhhh Ah

Drums/Break

Break Down Yo Word

Kut The Ha Its Yo

Bass Tone (Locked)
Review: Stokyo Japan have designed a special 7" battle break vinyl in BLUE HAZE. This is the perfect 7" vinyl for your portable setup - featuring classic and new and remastered scratch phrases. Made in Japan on 33 rpm speed, thin pressed as usual!
…

Read more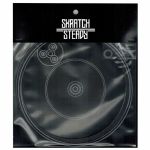 Cat: 651475 Rel: 19 May 17
Plastic stabiliser for reducing platter movement
Notes: The Skratch Steady from Stokyo is a plastic ring designed for the Numark PT01s turntable. It fits under the turntable platter and reduces the amount of movement and needle skipping by make the platter much more stable.

Quick and easy to fit the Skratch steady is a great way to reduce needle jumping and keep you concentrating on your cuts!!

Please note it is necessary to adjust the height of the platter with the washer so it does not rub against the Skratch steady.
…

Read more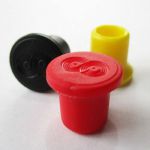 Cat: 693507 Rel: 18 Jun 18
3 x spindle caps - red, black & yellow
Notes: STOKYO portable record player spindle caps. Each set contains 1 RED, 1 BLACK & 1 YELLOW cap.

The spincap fits over the spindle of your record player and keeps your vinyl and slipmat in place when you are moving them about.

Another handy item from Stokyo.

Made to fit:

- Numark PT01 SCRATCH
- Numark PT01 USB
- ION Mobile LP
- Vestax Handytrax
…

Read more
Items 1 to 3 of 3 on page 1 of 1