Items 1 to 11 of 11 on page 1 of 1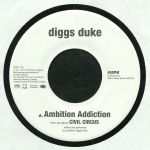 Cat: OTS 113. Rel: 19 Jun 18
Ambition Addiction (2:00)

Welcome (2:22)

Funky Overdose (1:34)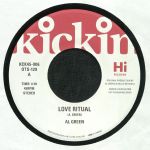 Cat: OTS 129. Rel: 19 Jun 18
Love Ritual (4:18)

Love Ritual (Bwana mix) (4:16)
Review: "Love Ritual" has long been one of Al Green's best-loved cuts. It first appeared on 1975's Al Green In Love and has since appeared on countless compilations. This, though, appears to be the first time the track has appeared on a 7" single. You'll find the peerless original version - an urgent, organ-heavy affair in which Green's impassioned vocals ride a surprisingly tribal, Afro-influenced groove - on the A-side, with the later BWANA Mix on the flip. This sparkling remix and re-master, which creates a little more dancefloor pandemonium by including an extended passage of drums, freestyle vocals and organ solos, became an anthem on London's rare groove scene during the '80s.
…

Read more
Cat: JAL 248V. Rel: 19 Jun 18
Intro (1:08)

Love That I'm In (feat Andy Cooper) (3:58)

Since You've Been Gone (3:21)

Entitled To That (3:43)

Get Down On You (3:35)

Push On (4:05)

Main Event (feat Andy Cooper) (3:37)

Hold You Close (3:43)

Buzzsaw (feat Andy Cooper) (3:54)

Allergic Interlude (1:23)

It Won't Be Me (feat Andy Cooper) (4:35)

Funky Feeling (3:03)

Remedy (feat Dr Syntax) (3:33)

Get On The Floor (3:05)
Review: The Allergies' debut album introduced the world to the way they effortlessly fuse funk, soul, disco, hip-hop and breaks into dancefloor-ready nuggets of ear candy. Taking classic sounds and reshaping them for the modern age is the signature that won them plaudits across the globe. Not ones to rest on their laurels, it hasn't taken long for them to deliver more of the goods on their second full-length album. As well as taking the successful formula of the first record and expanding on their sound, the band enlisted two giants of underground hip-hop to bless mics on the album as well. After a hugely successful collaboration on their debut LP, once again the dynamic lyricism and production skills of the inimitable Andy Cooper (Ugly Duckling) are present and correct in this new collection.
…

Read more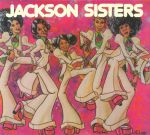 Cat: MRBCD 161. Rel: 19 Jun 18
Where Your Love Is Gone

Maybe

Why Do Fools Fall In Love

Day In The Blues

Rockin' On My Porch

Boy You're Dynamite

Rock Steady

Miracles

(Why Can't We Be) More Than Just Friends

Shake Her Loose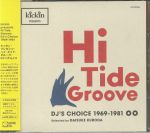 Cat: OTLCD 2344. Rel: 19 Jun 18
Larry T-Byrd Gordon - "Contact Off Funk"

Al Green - "Love Ritual"

Ann Peebles - "Come To Mama"

Syl Johnson - "The Love You Left Behind"

Ann Peebles - "Somebody's On Your Case"

OV Wright - "Into Something (Can't Shake Loose)"

Veneice - "Stepchild"

Ann Peebles - "Slipped, Tripped, & Fell In Love"

Africano - "Satisfactorize Your Mind"

Africano - "Open Your Hearts" (part 1 & 2)

Majik - "Back Into Your Heart"

Al Green - "Full Of Fire"

Bobby McClure - "She's Miss Wonderful"

George Jackson - "Let Them Know You Care"

Phillip Mitchell - "Little Things"

Jean Plum - "Look At The Boy"

Ann Peebles - "It's Your Thing"

Al Green - "Get Back Baby"

Willie Mitchell - "My Babe"

Ann Peebles - "I Don't Lend My Man"

Iota - "Love Come Wicked"

Odyssey - "No One Else" (part 1 & 2)

Donna Rhodes - "Where's Your Love Been"

Jean Plum - "Pour On The Loving"

Ann Peebles - "Mon Belle-Amour" (feat Donald Bryant)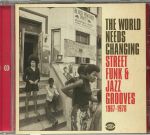 VARIOUS
Cat: CDBGPD 258. Rel: 19 Jun 18
Bob Thiele Emergency - "Head Start"

Joe Savage & The Soul People - "All Power To The People" (part 1)

Hank Jacobs & Don Malone - "The World Needs Changin'"

Leon Thomas - "Just In Time To See The Sun"

Cesar 830 - "See-saw Affair"

Darrow Fletcher - "Now Is The Time For Love" (part 1)

Gil Scott-Heron - "Free Will" (alternate take 1)

Esther Marrow - "Walk Tall"

Little Eva Harris - "Get Ready/Uptight"

The Willard Posey Reunion - "Sissy Strut-N-American Woman"

The Original Soul Patrol - "Soul Patrol"

Johnny Griffith - "Do It" (instrumental)

George Jackson - "Love Hijacker" (part 2 - instrumental)

Lonnie Liston Smith - "Expansions" (7" edit)

Brenda Jones - "This Is The Me Me (Not The You You)" (with Groove Holmes)

Tina Bryant - "Mr Perfect"

Elaine Armstrong - "That's The Way It Goes"

Harold Alexander - "Mama Soul"

Huck & The Soul Patrol - "Rudypoot"

Melvin Sparks - "Love Tones"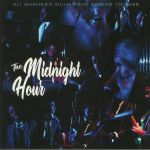 Cat: LL 037LP. Rel: 19 Jun 18
Black Beacon (4:01)

Mare (feat Ladybug Mecca) (2:52)

It's You (feat Raphael Saadiq) (3:10)

Questions (feat CeeLo Green) (3:27)

So Amazing (feat Luther Vandross) (4:13)

Gate 54 (4:04)

Do It Together (feat Bilal) (3:09)

Redneph In B-Minor (2:48)

Better Endeavor (2:48)

Smiling For Me (feat Karolina) (3:03)

Don't Keep Me Waiting (feat Marsha Ambrosius) (3:18)

Bitches Do Voodoo (feat Angela Munoz) (0:55)

Possibilities (feat Eryn Allen Kane) (3:11)

Mission (2:54)

Dans Us Moment D'errance (feat Laetitia Sadier, Questlove, Keyon Harrold) (3:05)

Love Is Free (feat Eryn Allen Kane) (2:45)

Together Again (feat No ID, James Poyser) (3:21)

Feel Alive (feat Karolina, Loren Oden) (2:56)

There Is No Greater Love (feat Loren Oden, Saudia Yasmein) (2:18)

Ravens (2:27)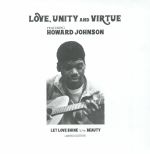 Beauty
(7" limited to 250 copies)
Cat: NP 5. Rel: 18 Jun 18
Beauty (4:31)

Let Love Shine (4:39)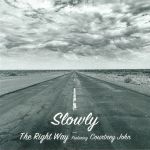 Cat: FLRS 112. Rel: 18 Jun 18
The Right Way (5:03)

The Right Way (instrumental) (5:04)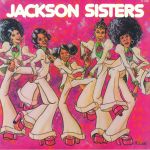 Cat: MRBLP 161. Rel: 18 Jun 18
Where Your Love Is Gone (2:27)

Maybe (3:07)

Why Do Fools Fall In Love (2:30)

Day In The Blues (2:56)

Rockin' On My Porch (3:07)

Boy You're Dynamite (3:03)

Rock Steady (2:46)

Miracles (2:51)

(Why Can't We Be) More Than Just Friends (3:35)

Shake Her Loose (2:27)
Items 1 to 11 of 11 on page 1 of 1