Today: Ambient/Drone
Items 1 to 4 of 4 on page 1 of 1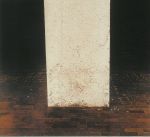 Cat: POL 062017. Rel: 22 Jan 18
The Human Condition

Shallows

Three Forms Of Decay

Life Of The Poet

Wajang Kulit

Water Music

Simple Hierarchies

Aspects Of Order

Method, Language & Silence

Lits Et Rature

Foreign Course

Interval

Rain Bed

Intervene

Corrupt Signal

The Uneven Ritual

A Nostalgia

Intervein

The Surround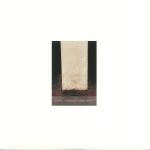 Cat: POL 07V. Rel: 22 Jan 18
The Human Condition (Imposed Order) (3:06)

Shallows (3:50)

Three Forms Of Decay (7:54)

Life Of The Poet (4:01)

Wajang Kulit (2:27)

Water Music (5:26)

Simple Hierarchies (4:33)

Aspects Of Order (3:23)

Method, Language & Silence (7:52)
Wednesday 17 January 2018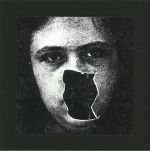 Cat: HOS 597. Rel: 22 Jan 18
Barefoot God (5:20)

Walking On Dehydrated Coral (11:15)

Midnight Kabar (8:53)

Chaos-Sex (15:26)

Falling In The Water (14:37)

Okinawan Burial Vaults (17:51)

April Fool's Day Aspect Sinister (17:40)

Cruel Worlds (15:28)

Naturecum (14:32)

Blue Kimono Over Corpse (15:04)

Path Is Short (16:04)

Buddha Strangled In Vines (part 1) (9:55)

Buddha Strangled In Vines (part 2) (18:50)

Lazarus Flamethrower Sleepwalk (15:26)

Buddhist State (12:45)
Review: Hospital Recordings boss Dominick Fernow returns to his uncompromising Prurient alias, adding yet another chapter to an enormous body of existing work. Like the first Prurient live performance 20 years earlier, the 'Rainbow Mirror' lineup consisted of three members - Fernow called upon Matt Folden (Dual Action) and Jim Mroz (Lussuria) to form the trio for this ambitious work. There will be familiar sounds from previous moments in Fernow's discography - piercing and textural guitar feedback much like 'Arrowhead' on Editions Mego back in 2008, chilling glacial drone pieces, moments of unadulterated noise abrasions and interludes of deconstructed industrial music often - accompanied by his guttural or shrieking vocal performances. All of the material was recorded live in the studio and later meticulously mixed and produced by Shifted aka Alexander Lewis (Avian) at his studio in Berlin, with expert mastering by Paul Corley.
…

Read more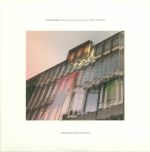 Cat: ASIPV 010. Rel: 22 Jan 18
Promise (5:17)

Computer Error (6:40)

Weep (5:54)

City Nights (5:46)

Dory (5:37)

Somehow (4:21)

Sun Star (3:48)

Glimmer (6:29)

-1/44 (5:32)

Stutter Rye (5:52)

Charcoal (5:02)
Review: The crew behind A Strangely Isolated Place firmly believes that this collection is Christian Kleine's strongest album since 2001 set Beyond Repair, and we tend to agree. It's made up of material recorded in the same period - between 1998 and 2001, to be exact - and showcases a range of impressive electronica tracks that pit the crunchy, computer controlled bottom-end of Skam-style IDM with warm chords, rich basslines, subtle jazz influences and some life-affirming electronic melodies. The German producer has always excelled at finding the right balance between forthright experimentalism and atmospheric musicality, and Electronic Music From The Lost World is a particularly fine example.
…

Read more
Items 1 to 4 of 4 on page 1 of 1