Items 1 to 5 of 5 on page 1 of 1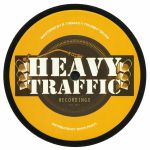 Cat: HTRV 002. Rel: 15 Jun 18
The Hammer (feat General Jah Mikey) (3:45)

More Life (feat dubsworth) (3:37)

Back To The Future (3:00)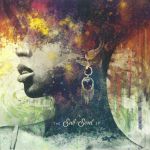 Cat: SUBCLEF 003. Rel: 15 Jun 18
Rotary (Deeper, Further) (5:38)

Conception (3:42)

Circles (feat Wends) (3:45)

Feng Sushi (3:48)
Cat: SUBALT 016. Rel: 13 Jun 18
Saule & DPRTNDRP - "Gorilla Glue" (5:09)

Saule - "World 8" (4:12)

Saule - "Close Chatter" (4:13)
Review: Run somewhere between Berlin, Hamburg and Bristol, Subaltern Records are back with more deep dubstep goodness by San Francisco's Saule (Infernal/Crucial Sounds) and Italy's most wanted: D-Operation Drop Family aka DPRTNDRP on the Gorilla Glue EP. They bridge the gap between low-end theory and modern grime aesthetics on the totally dope title track, until Saule goes it solo for the remainder of the EP. His B side contribution "Close Chatter" was undeniably the highlight on the EP: a serving of emotive urban melancholia on a semi-dystopian tip in the vein of legend Burial. Perfect headphones listening for the stoned ride back home on the night bus.
…

Read more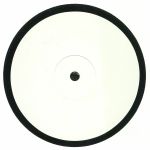 Cat: GBWL 002. Rel: 12 Jun 18
Te Vas (4:48)

Moving In Blue (3:59)
Review: Winston Salem, North Carolina's GourmetBeats return with White Label 002. The Te Vas EP is the second release in a series of exclusive releases featuring GourmetBeats artists. The production duo, Subtle Mind from California, masterfully rework two Latin-jazz classics into dubwise masterpieces. Subtle Mind honed in on their instrumental approach to American style bass music, on the 2016 release of their debut album titled Allusions. The duo has earned Mixmag's coveted Tune Of The Month award twice, as well as global support from the likes of tastemakers like Joe Kay (Soulection), Gantz, Joe Nice, The Widdler, Doctor Jeep, Sukh Knight and Truth.
…

Read more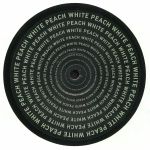 Cat: WPR 031. Rel: 15 Jun 18
Roundabout (3:44)

Jurrassic Park (3:47)

Moscova (feat DPRTNDRP) (4:12)

Soundsystem (3:44)
Items 1 to 5 of 5 on page 1 of 1