Items 1 to 7 of 7 on page 1 of 1
Wednesday 18 October 2017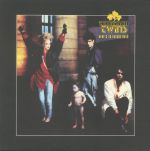 Cat: VIN180LP 105. Rel: 23 Oct 17
Don't Mess With Doctor Dream (4:26)

Lay Your Hands On Me (4:21)

Future Days (3:01)

You Killed The Clown (4:54)

Revolution (4:09)

King For A Day (5:14)

Love Is The Law (4:44)

Emperor's Clothes (4:42)

Tokyo (3:38)

Breakaway (3:36)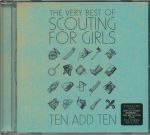 Cat: 889854 78312. Rel: 23 Oct 17
She's So Lovely

This Ain't A Love Song

Elvis Ain't Dead

Heartbeat

Love How It Hurts

I Wish I Was James Bond

Famous

Posh Girls

It's Not About You

Millionaire

Butterflies

Dancing In The Daylight

Wonder Of The World

What You Doing Now?

Hit By A Car

Superman

Marry Me

Summertime

One Woman

Kids At Christmas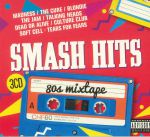 VARIOUS
Cat: 019029 5746209. Rel: 23 Oct 17
Madness - "House Of Fun"

Duran Duran - "Planet Earth"

The Cure - "Just Like Heaven"

The Human League - "Together In Electric Dreams"

Spandau Ballet - "To Cut A Long Story Short"

Soft Cell - "Tainted Love"

Dead Or Alive - "You Spin Me Round (Like A Record)"

Belouis Some - "Imagination"

Howard Jones - "Like To Get To Know You Well"

Brother Beyond - "The Harder I Try"

Culture Club - "Do You Really Want To Hurt Me"

Tears For Fears - "Everybody Wants To Rule The World"

Aztec Camera - "Walk Out To Winter"

Nick Kamen - "Each Time You Break My Heart"

Roxette - "Dangerous"

The Power Station - "Some Like It Hot"

Talk Talk - "Life's What You Make It"

Kate Bush - "Army Dreamers"

Climie Fisher - "Love Changes (Everything)"

Frankie Goes To Hollywood - "The Power Of Love"

The Jam - "Town Called Malice"

The Smiths - "Bhow Soon Is Now?"

Echo & The Bunnymen - "The Cutter"

Blondie - "Atomic"

A-Ha - "I've Been Losing You"

New Order - "Ceremony"

Joy Division - "Isolation"

The Stranglers - "Golden Brown"

Blue Zoo - "Cry Boy Cry"

Elvis Costello - "Veronica"

The Jesus & Mary Chain - "Darklands"

Gang Of Four - "Paralysed"

The Dream Academy - "The Edge Of Forever"

Gerard McMann - "Cry Little Sister" (Theme From Lost Boys)

Vicious Pink - "Cccan't You See"

Bow Wow Wow - "C30 C60 C90 Go"

Re-Flex - "The Politics Of Dancing"

The Sundays - "Can't Be Sure"

Arcadia - "Election Day"

Primal Scream - "Gentle Tuesday"

Adam & The Ants - "Stand & Deliver"

Talking Heads - "Psycho Killer" (live)

Violent Femmes - "Blister In The Sun"

Dexy's Midnight Runners - "There There My Dear"

Sisters Of Mercy - "Lucretia My Reflection"

Sigue Sigue Sputnik - "Love Missile F1-11"

New Model Army - "51st Stat"

Jane's Addiction - "Mountain Song"

The Adventures - "Broken Land"

The B-52's - "Roam"

The Sound - "I Can't Escape Myself"

Thomas Dolby - "Hyperactive!"

Vice Squad - "Out Of Reach"

Husker Du - "Don't Want To Know If You Are Lonely"

The Replacements - "Bastards Of Young"

Kissing The Pink - "One Step"

Angelic Upstarts - "Last Night Another Soldier"

Cockney Rejects - "Oi! Oi! Oi!"

The Proclaimers - "Over & Done With"

Pretenders - "Talk Of The Town"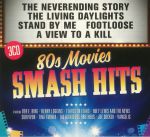 VARIOUS
Cat: 019029 5746193. Rel: 23 Oct 17
Kenny Loggins - "Footloose"

Survivor - "Eye Of The Tiger"

Huey Lewis & The News - "The Power Of Love"

Tears For Fears - "Everybody Wants To Rule The World"

Duran Duran - "A View To A Kill"

The Doobie Brothers - "China Grove"

Tina Turner - "We Don't Need Another Hero"

Limahl - "Never Ending Story"

Peter Cetera - "Glory Of Love"

A-ha - "The Living Daylights"

Kim Wilde - "Kids In America"

Laura Branigan - "Gloria"

The Bangles - "Hazy Shade Of Winter"

Lou Gramm - "Lost In The Shadows"

Yello - "Oh Yeah"

The Vapors - "Turning Japanese"

Howard Jones - "Like To Get To Know You Well"

Patrice Rushen - "Forget Me Nots"

Book Of Love - "Modigliani (Lost In Your Eyes) "

Harold Faltermeyer - "Axel F"

Fleetwood Mac - "You Make Loving Fun"

Foreigner - "Hot Blooded"

The Beach Boys - "Kokomo"

New Order - "True Faith"

The Smiths - "How Soon Is Now?"

The Cars - "Moving In Stereo"

Alice Cooper - "I'm Eighteen"

ZZ Top - "Dirty Dog"

Ramones - "Blitzkreig Bop"

Talking Heads - "Burning Down The House" (live)

Van Morrison - "Into The Mystic"

Linda Ronstadt - "Hurt So Bad"

The Dream Academy - "Power To Believe"

Belouis Some - "Imagination"

The Time - "Jungle Love"

Marshall Crenshaw - "Someday, Someway"

Twisted Sister - "We're Not Gonna Take It"

Kajagoogoo - "Kajagoogoo" (instrumental)

New Order - "Elegia"

Vangelis - "Rachel's Song"

The Righteous Brothers - "Unchained Melody"

Spandau Ballet - "True"

Joe Cocker & Jennifer Warnes - "Up Where We Belong"

Ben E King - "Stand By Me"

Van Morrison - "Moondance"

Bobby Darin - "Beyond The Sea"

Buffalo Springfield - "For What It's Worth"

Christopher Cross - "Arthur's Theme (Best That You Can Do)"

Otis Redding - "(Sittin' On) The Dock Of The Bay"

Daryl Hall & John Oates - "She's Gone"

Pretenders - "Back On The Chain Gang"

Carly Simon - "You Belong To Me"

Doris Troy - "Just One Look"

Aretha Franklin - "Respect"

Ritchie Valens - "La Bamba"

Wilson Pickett - "Mustang Sally"

The Blues Brothers - "Everybody Needs Sombody To Love"

Ray Charles - "Mess Around"

The Coasters - "Yaketty Yak"

Booker T & The MG's - "Green Onions"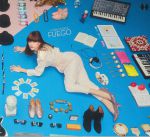 Cat: ER 1222. Rel: 23 Oct 17
Dinamita

7 Dias Juntos

Lo Veo Posible

Permanentemente

Peor Que Las Demas

Recompensarte

Si Me Quieres A Mi

La Pieza Que Me Falta

El Lado Bueno

Fuerza Mayor

Los Jardines De Marzo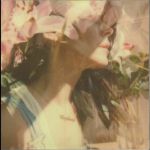 Cat: IDAHO 268CD. Rel: 23 Oct 17
Juno

Man Didn't Walk On The Moon

Bring Him Fire

Come Into My Room

Stay Lucky

Better

The Heart Is A Lonely Hunter

All Gold

Come Back To Bed

Bird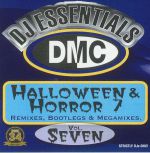 VARIOUS
Cat: DJEHH 7. Rel: 23 Oct 17
Michael Jackson - "Thriller" (DMC 2017 remix)

Bobby Boris Pickett & The Crypt Kicker Five - "Monster Mash" (DMC 2017 remix)

Ray Parker Jr - "Ghostbusters" (DMC 30th Anniversary remix)

Rockwell - "Somebody's Watching Me" (feat Michael Jackson - DMC 2017 remix)

Kasabian - "You're In Love With A Psycho" (DMC 2017 remix - Psychotic Halloween mix)

Halloween Monsterjam Big Bite Mix (1)

Halloween Monsterjam Big Bite Mix (2)

Halloween Monsterjam Big Bite Mix (3)

Swedish House Mafia Vs Ray Parker Jr - "Ghostbusters Child" (feat John Martin)

Rockwell Vs Beatfreakz - "Somebody's Watching Me Me Me"

Faithless Vs Rachel Ellektra - "Insomnia" (DMC remix)

Mysterious Art - "The Omen" (Ska House remix)
Items 1 to 7 of 7 on page 1 of 1