Items 1 to 11 of 11 on page 1 of 1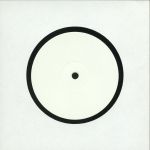 Cat: TEST 30. Rel: 16 Oct 17
Track 1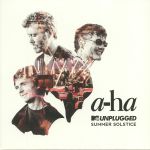 Cat: 579295 5. Rel: 16 Oct 17
This Is Our Home (5:04)

Lifelines (5:19)

I've Been Loosing You (feat Lissie) (5:04)

Analogue (All I Want) (3:58)

The Sun Always Shines On TV (feat Ingrid Helene Havik) (5:10)

A Break In The Clouds (4:59)

Foot Of The Mountain (4:08)

Stay On These Roads (7:19)

This Alone Is Love (6:24)

Over The Treetops (6:44)

Forever Not Yours (4:01)

Sox Of The Fox (6:50)

Scoundrel Days (feat Ian McCulloch) (5:08)

The Killing Moon (feat Ian McCulloch) (4:59)

Summer Moved On (feat Alison Moyet) (6:21)

Memorial Beach (4:18)

Living A Boy's Adventure Tale (5:47)

Manhattan Skyline (5:26)

The Living Daylights (5:48)

Hunting High & Low (5:56)

Take On Me (4:09)
Cat: ABT 61CD. Rel: 16 Oct 17
Free At Last

No One Like You

Pregame

Versus Game

Belong To Myself

Prepare For Flight

Younger Heart

Strummin'

Make Love Stay

Big News

Blossoming From Your Shy

Searching For You

Do You Need Me?

Tenderness

Giggles

Far Away Soon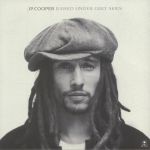 Cat: 577578 9. Rel: 16 Oct 17
We Were Raised Under Grey Skies (3:25)

September Song (3:30)

Good Friend (2:57)

All This Love (3:13)

The Only Reason (3:37)

Passport Home (3:00)

She's On My Mind (3:00)

Wait (3:50)

Change (3:48)

Closer (3:03)

Beneath The Streetlights & The Moon (3:35)

In The Silence (3:19)

Momma's Prayers (with Stormzy - feat Hannah V) (5:07)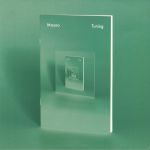 Or Just (3:04)

Tuning (0:32)

Hand (2:30)

Other Bad (2:43)

Keys (2:23)

How Long (3:06)

Con (2:32)

Anything Anymore (2:28)

PS (1:11)

Ditch (2:56)

Shy Shep (0:29)

Decide (1:56)

Pigeon (1:46)

Helah (2:51)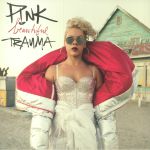 Cat: 889854 74691. Rel: 16 Oct 17
Beautiful Trauma (4:10)

Revenge (feat Eminem) (3:46)

Whatever You Want (3:59)

What About Us (4:30)

But We Lost It (3:27)

Barbies (3:43)

Where We Go (4:24)

For Now (3:35)

Secrets (3:32)

Better Life (3:12)

I Am Here (4:06)

Wild Hearts Can't Be Broken (3:17)

You Get My Love (5:04)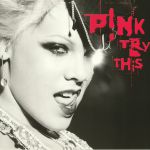 Trouble (3:13)

God Is A DJ (3:45)

Last To Know (4:03)

Tonight's The Night (3:55)

Oh My God (feat Peaches) (3:45)

Catch Me While I'm Sleeping (5:00)

Waiting For Love (5:28)

Save My Life (3:14)

Try Too Hard (3:14)

Humble Neighborhoods (3:51)

Walk Away (3:42)

Unwind (3:13)

Feel Good Time (feat William Orbit) (3:57)

Love Song (2:28)

Hooker (3:03)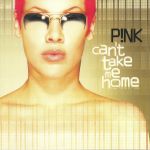 Cat: 889854 40551. Rel: 16 Oct 17
Split Personality (4:00)

Hell Wit Ya (2:57)

Most Girls (4:59)

There You Go (3:24)

You Make Me Sick (4:05)

Let Me Let You Know (4:43)

Love Is Such A Crazy Thing (5:13)

Private Show (4:13)

Can't Take Me Home (3:39)

Stop Falling (5:52)

Do What U Do (3:52)

Hiccup (3:31)

Is It Love (3:33)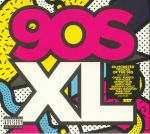 Oasis - "Roll With It"

Manic Street Preachers - "Design For Life"

Primal Scream - "Rocks"

The Lightning Seeds - "Lucky You"

Toploader - "Dancing In The Moonlight"

Spin Doctors - "Two Princes"

Kula Shaker - "Hush"

Republica - "Ready To Go"

Crazy Town - "Butterfly"

Reef - "Place Your Hands"

Leftfield - "Phat Planet"

Moby - "Go"

Death In Vegas - "Aisha"

Apollo 440 - "Ain't Talkin' 'Bout Dub"

Sleeper - "Sale For The Century"

Crash Test Dummies - "Mmm Mmm Mmm Mmm"

Teenage Fanclub - "Sparky's Dream"

Inspiral Carpets - "This Is How It Feels"

Blue Boy - "Remember Me" (Sure Is Pure edit)

Jeff Buckley - "Hallelujah"

Whitney Houston - "I'm Every Woman"

Destiny's Child - "Jumpin' Jumpin'"

En Vogue - "Don't Let Go (Love)"

Fugees - "Killing Me Softly With His Song"

Aaliyah - "Back & Forth"

Christina Aguilera - "Genie In A Bottle"

NSYNC - "Bye Bye Bye"

Backstreet Boys - "Everybody (Backstreet's Back)"

Jennifer Lopez - "Waiting For Tonight"

Usher - "You Make Me Wanna"

Ginuwine - "Pony"

Another Level - "Freak Me"

R Kelly & Public Announcement - "She's Got That Vibe"

Donell Jones - "U Know What's Up" (feat Lisa "Left Eye" Jones)

MN8 - "I've Got A Little Something For You"

Next - "Too Close"

Cypress Hill - "Insane In The Brain"

Kris Korss - "Jump"

A Tribe Called Quest - "Can I Kick It?"

Ini Kamoze - "Here Comes The Hotstepper"

Faithless - "Insomnia"

Groove Armada - "I See You Baby" (feat Gram'ma Funk - Fatboy Slim radio edit)

Fatboy Slim - "Rockafeller Skank"

C&C Music Factory - "Gonna Make You Sweat (Everybody Dance Now)"

Snap! - "Rhythm Is A Dancer"

Moloko - "Sing It Back"

Robin S - "Show Me Love"

Alison Limerick - "Where Love Lives"

Phats & Small - "Turn Around"

Paul Johnson - "Get Get Down"

Haddaway - "What Is Love"

Mousse T - "Horny '98"

Strike - "U Sure Do"

Real McCoy - "Another Night"

Dr Alban - "It's My Life"

Run-DMC Vs Jason Nevnis - "It's Like That"

Olive - "You're Not Alone"

Guru Josh - "Infinity"

Graig David - "Fill Me In"

Tina Moore - "Never Gonna Let You Go" (Kelly G Bump-n-Go vocal edit)

Britney Spears - "Oops! I Did It Again"

All Saints - "Never Ever"

Westlife - "Swear It Again"

Take That - "Pray"

Natalie Imbruglia - "Torn"

The Corrs - "What Can I Do"

Sixpence None The Richer - "Kiss Me"

Ace Of Base - "All That She Wants"

Shakespear's Sister - "Stay"

M People - "Search For Your Hero"

Jamiroquai - "Virtual Insanity"

Des'Ree - "You Gotta Be"

Zoe - "Sunshine On A Rainy Day"

Len - "Steal My Sunshine"

Hepburn - "I Quit"

Simply Red - "Fairground"

Beverley Craven - "Promise Me"

Sophie B Hawkins - "Damn I Wish I Was Your Lover"

Robyn - "Show Me Love"

Diana King - "Shy Guy"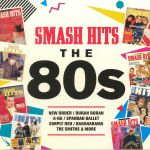 VARIOUS
Cat: 019029 5753436. Rel: 16 Oct 17
New Order - "Blue Monday" (7:27)

A-Ha - "Take On Me" (3:46)

Duran Duran - "Hungry Like The Wolf" (3:28)

The B-52's - "Love Shack" (5:23)

Bananarama - "Venus" (3:49)

Tina Turner - "The Best" (5:29)

Simply Red - "Holding Back The Years" (4:24)

The Cars - "Drive" (3:54)

Pretenders - "Don't Get Me Wrong" (3:48)

Aztec Camera - "Somewhere In My Heart" (3:55)

The Smiths - "There Is A Light That Never Goes Out" (4:01)

Joy Division - "Love Will Tear Us Apart" (3:22)

Talking Heads - "Road To Nowhere" (4:05)

The Stranglers - "Golden Brown" (3:27)

Talk Talk - "It's My Life" (3:51)

Chaka Khan - "I Feel For You" (5:45)

Diana Ross - "Chain Reaction" (3:42)

Fleetwood Mac - "Everywhere" (3:41)

Spandau Ballet - "True" (5:29)

Brother Beyond - "The Harder I Try" (3:27)
Rio
(3xLP + MP3 download code)
Cat: 889854 639518. Rel: 16 Oct 17
Copacabana (3:41)

Nos Balles Perdues (3:18)

Marlon Brando (3:30)

Pilote (4:13)

Rio (4:13)

Madame (5:40)

Restart (3:14)

Loue Ange (4:25)

Sous Mes Pas (3:39)

Seul Avec Toi (4:48)

Vivement Qu'on Vive (3:32)

Wonder (4:55)

Copacabana (acoustic version) (3:42)

Nos Balles Perdues (acoustic version) (3:12)

Marlon Brando (acoustic version) (3:34)

Rio (acoustic version) (4:36)

Madame (acoustic version) (6:06)

Restart (acoustic version) (3:22)

Seul Avec Toi (acoustic version) (4:41)
Items 1 to 11 of 11 on page 1 of 1