Today: Funky/Club House
Items 1 to 3 of 3 on page 1 of 1
Wednesday 17 January 2018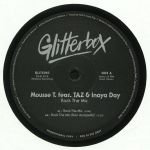 Cat: GLITS 010. Rel: 22 Jan 18
Rock The Mic (6:07)

Rock The Mic (Kon acappella) (3:19)

Rock The Mic (Kon remix) (5:22)

Rock The Mic (Kon instrumental) (5:22)
Review: Almost a quarter century into his recording career, Mousse T has not lost his ability to create party-starting anthems, even if he's consciously moved away from the heavily compressed, filter-happy disco-house sound of old. "Rock The Mic" - his first release for Defected's revivalist disco offshoot Glitterbox - sounds like an anthem in the making; a cheery disco beast built around live-sounding drums, simmering strings and Plantlife style, P-funk-inspired hip-house vocals. The accompanying remixes come from dusty-fingered crate digger turned disco don Kon. As well as a warm "Remix" rich in warm electric piano riffs and authentic disco instrumentation, the Brooklyn producer also serves up a fine Instrumental take and a handy Acapella.
…

Read more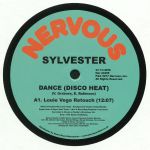 Cat: NER 24295. Rel: 22 Jan 18
Dance (Disco Heat) (Louie Vega retouch) (12:11)

Dance (Disco Heat) (Louie Vega Let's party A Lil dub) (6:53)

Dance (Disco Heat) (short instrumental) (5:57)
Review: While not one of Sylvester's better-known club hits, 1978 jam "Dance (Disco Heat)" is every bit as essential as "I Need You", "You Make Me Feel (Mighty Real)" and "Over & Over". Here, Masters at Work man Louie Vega offers up his takes on the disco classic, which sits somewhere between the traditional NYC sound and the muscular, arpeggio-heavy electronic style of disco made famous by Giorgio Moroder and Patrick Cowley. Vega's 12-minute A-side "Re-touch" strips out many of the electronic touches, instead focusing on delivering celebratory, peak-time disco abandon. On the flipside you'll find two tasty DJ tools: a loopy, slightly more house-centric dub (which also includes a lengthy filtered section to allow for longer mixes) and a short instrumental mix.
…

Read more
Cat: CEDRIC 2. Rel: 22 Jan 18
A Fleeting Moment (5:25)

Takin The Easy Way Out (5:50)

Get On It (4:45)
Items 1 to 3 of 3 on page 1 of 1