Items 1 to 13 of 13 on page 1 of 1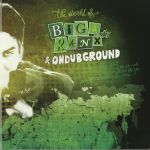 Cat: 21621 9. Rel: 16 Oct 17
Depense Pon My Ting (3:39)

I Shot The Dubstep (3:31)

Set Me Free (4:07)

Mawdness (3:26)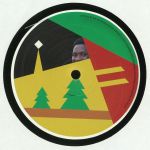 Cat: R$N# 9. Rel: 09 Oct 17
I Like Your Girlfriend (2:47)

I Like Your Girlfriend (instrumental) (3:29)

I Like Your Girlfriend (acappella) (2:50)

I Like Your Girlfriend (Oyinboy remix) (3:57)

I Like Your Girlfriend (Bawrut remix) (7:30)

I Like Your Girlfriend (Ahadadream remix) (3:50)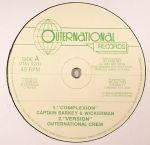 Cat: OTNL 9201. Rel: 28 Aug 17
Captain Barkey & Wickerman - "Complexion" (4:00)

Outernational Crew - "Complexion" (version) (4:01)

Superman & Spiderman - "Grammy Looks" (3:59)

David Madden & Crew - "Screwdriver" (3:56)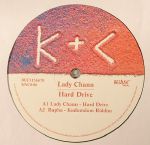 Cat: BEC 5156670. Rel: 25 Sep 17
Lady Chann - "Hard Drive" (3:16)

Rapha - "Kudumdum Riddim" (3:16)

Lady Chann - "Hard Drive" (R3LL remix) (2:34)

Lady Chann - "Hard Drive" (R3LL instrumental) (2:31)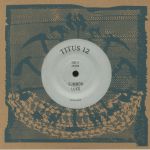 Cat: ZAMZAM 56. Rel: 02 Oct 17
Summon Luxo (4:00)

Silly Youth (4:01)
Review: Limbo Tapes founder and all-round Bristol bass G, Titus 12 returns to ZamZam with this powerful vinyl-only 45". "Summon Luxo" builds around a spaciously phrased beat and layers of humanised elements, gradually developing weight and momentum with drum movement and more vocal elements guiding the hook. "Silly Youth" is a much more direct piece of skankage laced with melodica, guttural vocals and a bouncy bassline that gnarls and twists in all the right places. Only 600 of these are being pressed.
…

Read more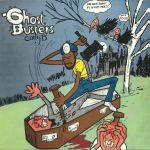 Cat: EARLYLP 001. Rel: 25 Sep 17
Ghost Busters (3:44)

Naw Leave Mi Bible (3:20)

Sleep & Drive (3:15)

Mek The Girls So Fat (3:18)

Gone A Mexico (3:11)

Love Good (3:17)

Two Is Better Than Two Many (3:19)

Identity (3:20)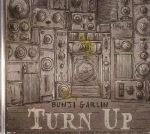 Cat: 005464 5259224. Rel: 18 Sep 17
Turn Up

Blockin Up D Road

Dance In Paint (feat 1st Klase)

Big Bad Soca

Take Over Town

Climb

Road Bunx (feat Stadic)

1995

One More Week (feat Jungle)

Take Over Town (feat R City - remix)

Carnival Today

Girls Town

Way Up

Throw It Back

Good Up

Jumbo Jet

The Message (feat Damian Marley)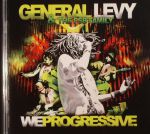 Cat: 816213 CD. Rel: 02 Oct 17
Oulala

We Progressive

Blow

Miss Cutie Cutie

Flipping & Flapping

The Love We Got

Friend In Need

Bomba Rumba (feat Danakil)

Good Love

Highest Grade

Positive Vibes

World Wild West (feat Big Red & Papa Style)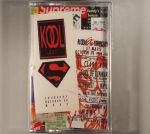 Cat: CNS 001. Rel: 23 Oct 17
Track 1 (31:49)

Track 2 (31:54)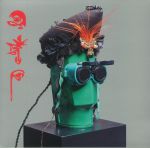 Cat: PAN 80LP. Rel: 02 Oct 17
Haile Selassie Is The Micro-Chip (3:15)

Bubbling Ambessa (Afrikan Messiah riddim) (3:45)

Nazenet (Wasp riddim) (4:34)

Don't Stop (Wondo riddim) (4:12)

Rough Rider (2:02)

Banzina (Banzina riddim) (2:49)

Gozpaal (Mustard riddim) (2:42)

Still Sound Boy Test ((interlude)) (3:41)

Mangrovia (3:19)
Review: Milan's Simone Trabucchi, whom we know by the name of Dracula Lewis thanks to a rich catalogue of related material, launches his new STILL moniker on Berlin's unfailingly explorative PAN label. The result, however, is something we haven't been exposed to before and, for Italian electronic music, it marks a fascinating new journey into the 'outernational' realm. Each one of these 9 sonic experiments is made up of peculiar ethnic blends that span from Rastafarian culture to Pan-Asian influences; most of them are tagged as 'riddims', attempting to form new and visceral forms of futuristic sound-system culture for the next century. We're not kidding when we say that this is the first time in a while that we've heard something genuinely different, genre-blending and in a sense, utterly mystifying. Dancehall is in all of these tunes' DNA, but the execution is peppered with all sorts of sci-fi-leaning tricks and electronics, making it the perfect sort of material for fans of both dance music cultures. Don't sleep on this one. It's another nutty episode of PAN.
…

Read more
Cat: 889854 49251. Rel: 28 Aug 17
Dem No Worry We (with Heavy D) (4:02)

Ghetto Red Hot (3:49)

Them No Care (3:36)

Dolly My Baby (with Trevor Sparks) (3:31)

Don't Test (3:59)

Don Dada (3:27)

Think Me Come Fi Play (3:35)

Big & Ready (with Heavy D & Vfrankie Sparks) (3:54)

Coke Don (3:31)

Nuff Man A Dead (3:33)

Oh It's You (3:49)

Fight Fi Power (3:37)

Yush Talk (4:00)
VARIOUS
Cat: SJRCD 396. Rel: 23 Oct 17
Johnny Osbourne & The Prophets - "Keep That Light"

Dillinger - "Natty Ten To One"

Lone Ranger - "Natty Dread On The Go"

Prince Jazzbo - "Minstral"

Johnny Osbourne - "Jah Promise"

Freddie McGregor - "Wine Of Violence"

Papa Michigan & General Smiley - "Compliment To Studio One"

Willie Williams - "Easy"

Lone Ranger - "Quarter Pound Of Ishen"

Alton Ellis - "A Fool"

Jackie Mittoo & Brentford All Stars - "In Cold Blood"

Jim Nastic - "Chanting"

Brentford Rockers - "Bushmaster"

The Gladiators & Brentford Disco Set - "Happy Man"

Dub Specialist - "Still Dubbing"

Sugar Minott - "Jah A Love You"

Horace Andy - "Show & Tell"

Freddie McGregor - "Rastaman Camp"
VARIOUS
Cat: SJRLP 396. Rel: 16 Oct 17
Johnny Osbourne & The Prophets - "Keep That Light" (6:08)

Dillinger - "Natty Ten To One" (2:29)

Lone Ranger - "Natty Dread On The Go" (2:41)

Prince Jazzbo - "Minstral" (3:36)

Johnny Osbourne - "Jah Promise" (3:54)

Freddie McGregor - "Wine Of Violence" (3:21)

Papa Michigan & General Smiley - "Compliment To Studio One" (5:09)

Willie Williams - "Easy" (4:24)

Lone Ranger - "Quarter Pound Of Ishen" (6:49)

Alton Ellis - "A Fool" (3:50)

Jackie Mittoo & Brentford All Stars - "In Cold Blood" (6:37)

Jim Nastic - "Chanting" (3:37)

Brentford Rockers - "Bushmaster" (4:43)

The Gladiators & Brentford Disco Set - "Happy Man" (7:56)

Dub Specialist - "Still Dubbing" (2:24)

Sugar Minott - "Jah A Love You" (3:04)

Horace Andy - "Show & Tell" (3:46)

Freddie McGregor - "Rastaman Camp" (4:34)
Items 1 to 13 of 13 on page 1 of 1