This Week: Electro
Items 1 to 13 of 13 on page 1 of 1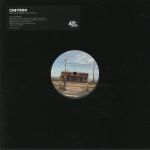 Cat: SHIP 0581. Rel: 28 May 18
Iapetus (5:56)

Diamond (2:48)

Fat Tulip (dirty Gerty Germ Investigation mix) (2:20)

The Night I Saw Two Sunsets (2:29)

Dub To Synthia (1:16)

Quijada-Hopper (6:21)

Pink Mascara V2 (2:41)

Planet Tingler (2:20)

Devotion (3:53)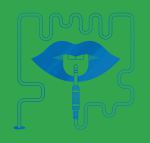 Cat: PU 08. Rel: 28 May 18
Pourquoi (feat Queenie On vocals)

Draw The Line

Line Drawn
Review: Pleasure Unit is doing a damn fine job building up a catalogue of discoid deviance from the likes of Skatebard, Lunar Concept and Loose Change, and now it's the turn of debutant project Field Of Dreams to lay down some 80s-tinged grooves for the smoother kind of dancefloor. "Pourquoi" features Queenie, and it shows off the individual heritage the two producers in Field Of Dreams have (one was in 90s chart toppers D:ream no less), all plush chords and slinky grooves with an alluring French vocal thread coursing through the middle. "Draw The Line" is a more synth-rich affair that leans towards the moodier end of acid-tinged disco, and then "Line Drawn" drifts out into Balearic boogie of a dubby nature, providing plenty of variation for the warm up or melt down dancefloor.





…

Read more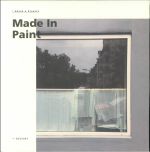 Cat: RVLT 007. Rel: 28 May 18
Intro (3:50)

Repeat (5:17)

After That (4:42)

Red Puppies (4:29)

Vertigo (3:31)

Swirling Paranoia (4:12)

From Outside (4:50)

All That (4:30)

Some (5:03)
Review: This is the end of Rivulet Records after seven years of existence. Over the years, they have presented fabulous works by the likes of Jonas Palzer, Momo and Skipless. The very last release comes from co-founder Stanley Schmidt, who collaborates with his long time friend Hobor on the Made In Paint LP. For these two Leipzig based artists, it had been a long time in the making and to present this work as the final product felt just right. A captivating collection of downbeat electronica and ambient, that is for the most part textured and melancholic in its expression - while at time other lush and uplifting, There are even a few moments of dancefloor friendly techno, such as the soulful acid stomp of "Swirling Paranoia" or the ecstatic junglist stepper "From Outside".
…

Read more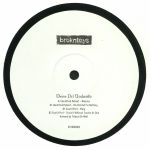 Cat: BT 29DDQ03. Rel: 28 May 18
Identified Patient - "Weerlos" (5:06)

Identified Patient - "Stretch Out For Nothing" (6:43)

Scarlit Port - "Marg" (4:39)

Scarlit Port - "Touch U Without Touchin Ur Skin" (4:44)
Review: Following up some great releases by the likes of Greek analogue punk Morah, Gavin Pykerman aka Koova and French veteran Automat - London's Brokntoys are back with a wicked double header. On the A side of this Split EP we have Identified Patient (Pinkman/Common Thread) who serves up the guttural slo-mo techno of "Weerlos" and the electro-noir body music of "Stretch Out For Nothing". On the flip, the EBM/industrial vibe continues with Nurse boss Ali Najafi aka Scarlit Port - who delivers the slow burning sleaze of "Marg" (reminiscent of Front 242 circa Geography) and the factory floor groove of "Touch U Without Touchin Ur Skin" powered by appropriate metallic clangs, acidic arpeggios and brooding strings.
…

Read more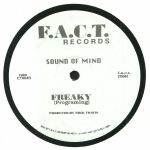 Cat: ET 004. Rel: 28 May 18
Freaky (Programming) (4:15)

Rolling Through Time (3:50)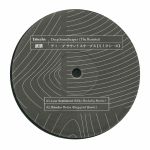 Cat: LVPTN 002X. Rel: 28 May 18
Low Sentiment (Mike Huckaby remix) (7:02)

Rhodes Detox (Bergqvist remix) (4:57)

Gradual Atmosphere (DJ Sports Patian mix) (5:03)

Calm Imagination (Raam remix) (6:30)

Factory 141 (LNS remix) (4:41)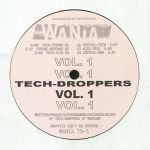 Cat: WANIA TD 1. Rel: 28 May 18
Crystal-Tech (3:46)

Acid-Tech (3:38)

Crystal-Dub (3:40)

Tech-Strobe (4:04)

Strobe-Revenge (3:36)

Tech-Acid (3:49)
Review: As much as we love keeping our ears to the ground, this new release from DJ Sotofett's personal WANIA imprint is leaving us guessing at every turn. The music, of course, is utterly on-point, as per usual, but we know little to nothing in regards to the mysterious Tech-Droppers. Taking much more of an electro spin compared to the imprint's more natural approach around techno, this feels like the right place for Wania to be exploring, and this is especially true if every track sounds as hot as this! The first three cuts on the A-side all offer different infusions of industrial high-tek, kicking off with the synth-driven "Crystal-Tech", followed by the rougher, more bass-centric approach of "Acid-Tech", and then onto the moodier, more broken arrangement of "Crystal-Dub". On the flip, "Tech-Strobe" is all wave and far-out vibes, while "Strobe-Revenge" churns out a beat spun the wrong way, and "Tech-Acid" bleeps its gentle waves of acid alongside Wania's characteristic atmospherics. Killer!
…

Read more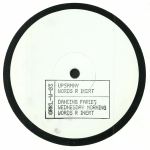 Cat: ORKLW 03. Rel: 28 May 18
Dancing Faries (5:26)

Wednesday Morning (6:06)

Words R Inert (6:33)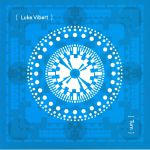 Turn
(coloured vinyl 7" + stickers)
(1 per customer)
Cat: POR 003. Rel: 28 May 18
Turn (2:56)

BM (3:10)

JJP (feat Jean Jacques Perrey) (2:30)

Juice (3:33)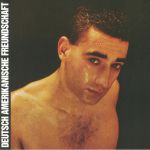 Cat: LPGRON 172. Rel: 28 May 18
Sato-Sato (2:50)

The Mussolini (3:55)

Red Lips (2:43)

My Heart Goes Boom (4:30)

The Robber & The Prince (3:29)

Me & Reality (3:07)

As If It Were The Last Time (3:26)

Don't Loose Your Head (3:18)

Everybody Fights Everybody (3:58)

Everything Is Good (3:29)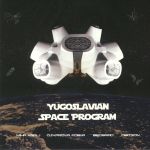 Cat: DCM 003. Rel: 28 May 18
Miha Kralj - "Robot" (5:07)

Miha Kralj - "JuH- Hu" (3:50)

Oskarova Fobija - "Izmedju Dve Kapi Znoja" (4:36)

Oskarova Fobija - "Mayan Spacecraft" (4:57)

Beograd - "Eenterstellar" (5:02)

Beograd - "Mozak Primopredajnik" (4:53)

Digitron - "Digital Minds" (4:40)

Digitron - "Kosmos" (5:19)
Night & Forest
(hand-numbered cassette + MP3 download code limited to 50 copies)
Cat: ER 03. Rel: 28 May 18
Unknow Warming (7:16)

Beauty Of Night Roads (5:26)

I Give U My Love (3:36)

Magic Dew (3:15)

Morning Echo (2:20)

Song Of Mermaid (4:58)

Night & Forest (6:04)

Dancing Around The Fire (4:20)

Raw Execution (with Bara Dvh) (4:54)

Say Goodbye To The Night (4:44)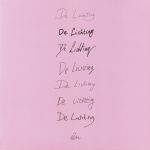 VARIOUS
Cat: DL 01. Rel: 28 May 18
Nathan Surreal - "Ambient Recorded Parts" (1:53)

Queniv - "Old Friend" (5:12)

Nathan Surreal - "Eprex 4000" (5:45)

RDS - "Ode Aan Remco" (1:04)

Eversines - "Onigi" (7:24)

Scott Franka & Kaap - "Stacey's Pink Cadillac" (4:27)

RDS - "Vienna Airport Jam" (4:21)

Kaap - "I'm Standing Right Next To You" (7:01)

Scott Franka - "Sweep/Tool" (8:35)

Eversines - "Retrospect" (1:48)

Human Space Machine - "Exicon" (7:06)

Deltitnu - "Elements" (8:26)
Items 1 to 13 of 13 on page 1 of 1