This Week: Electro
Items 1 to 10 of 10 on page 1 of 1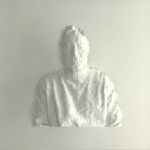 Cat: NR 04. Rel: 20 Nov 17
The Intruder (7:38)

Time To Begin (8:22)

Rain (5:56)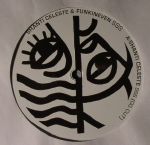 Cat: APRON 20. Rel: 20 Nov 17
Shanti Celeste - "SSS" (OG cut) (8:10)

Funkineven - "SSS" (90s cut) (7:13)
Review: In recent times, Bristol's Shanti Celeste has proved more than adept at blending tough, body-popping electro beats with picturesque electronics and luscious, eyes-closed melodies. She's at it again here, following up two excellent outings on Future Times with the brilliant "SSS". Expect just the right blend of tactile, eyes-closed melodiousness, snappy drum machine work, and a fluid bassline that subtly doffs a cap to Syclops' "Where's Jason's K". Apron boss Funkineven offers his own interpretation on the flip, bringing it closer to early 808 State territory, while adding some neat, boogie-influenced synth touches and saucer-eyed piano flourishes.
…

Read more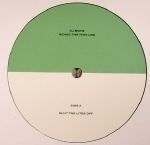 Cat: 0006 AD. Rel: 20 Nov 17
Shut The Lites Off (7:50)

The Funk (4:39)

The Haunting (4:30)
Review: Reissue anthem alert!! Another Day drop DJ Bone's early material from Metroplex back onto vinyl with this tasty reincarnation of the 1999 juggernaut. When this badboy first came out, no one was doing percussion the same way as Bone, with tunes like "Shut The Lites Off" capable of destroying any dance floor with its sublime balance of harmonies and hard beats. "The Funk" offered new and curious shades of electro madness to the scene - a cocktail which still sounds fresh now - and "The Haunting" smashes out the funky techno for warehouse use.
…

Read more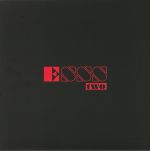 Cat: ESSS 21. Rel: 20 Nov 17
Berlingot (4:29)

Kickflip (3:38)

Nightlight (5:13)
Review: A quick web search confirms that the mysterious, no-nonsense ESSS project is the work of Louis Gregory, a producer who has been active at the fringes of the French electronic music scene since the dawn of the millennium. As the title suggests, Two is Gregory's second outing under the alias and brings together a trio of cuts heavily influenced by vintage electro and '80s new wave. A-side "Berlingot" is particularly alluring, featuring as it does a tasty mixture of thickset synth-bass, bubbly electronic melodies and ricocheting drum-machine hits. "Kickflip", meanwhile, sounds like a tuneful, nu-disco era update of classic cold-wave synth-pop, while flipside "Nightlight" is fuzzy, raw and undeniably hypnotic. A few years ago it would have been described as "electroclash", but don't let that put you off.
…

Read more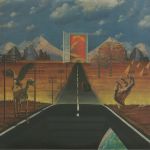 Cat: DOD 111B. Rel: 20 Nov 17
Pyramids (7:35)

Transition Portal (8:10)

Vultures (7:05)

The Other Side (6:33)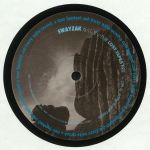 Cat: 240VTSEP 02. Rel: 20 Nov 17
DIN (8:38)

Form Is Emptiness (6:27)

Lokal (DAT mix) (16:17)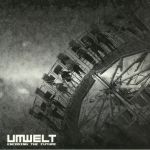 Cat: SHIP 053. Rel: 20 Nov 17
Beyond Existence (2:02)

Outside Me (5:29)

Beauty Of Collapse (4:46)

Journey Through The Universe (4:32)

Escape To The Brave New World (5:01)
Review: Storied French producer Umwelt has been a busy boy over the last two decades, releasing enough material to fill several fine retrospective sets should the opportunity arise. Here, he returns to Shipwrec following a three-year absence, once again filling a 12" with raw, moody and introspective electronic jams. Interestingly, the majority of the tracks tends towards the dark, otherworldly and downtempo, with only the spacey bounce of symphonic electro shuffler "Journey to the Universe" and similarly inclined "Escape to the Brave New World" taking a positive and melodious approach. That's not meant as a criticism, though, as you'll find few moodier or more clandestine cuts than the brilliant "Beyond Existence" and thrillingly psychedelic "Outside Me".
…

Read more
Hessdalen (4:06)

Fermi Paradox (3:58)

We'll Be Alright (4:32)

Time Travel (4:32)

Alien People (5:06)
Review: Nina Kraviz was clearly a fan of Volruptus's debut 12" on BBBBBB, because she's releasing the follow-up on her Trip label. As with its' acclaimed predecessor, Hessdalen is jam-packed with bustling, floor-friendly electro inspired by deep space and produced in Reykjavik. The title track races along at quite a lick thanks to bustling beatbox drums, rumbling 808 bass and bleeping melodies, while "We'll Be Alright" sees the publicity-shy producer reach for the TB-303 on a deep, woozy and intergalactic IDM shuffler. You'll find spacey dub influences bubbling to the surface on EP highlight "Time Travel", before closer "Alien People" sees Volruptus celebrate the "braindance"-era Rephlex catalogue with the assistance of ragged acid lines, dreamy chords and high-octane machine drums.
…

Read more
Items 1 to 10 of 10 on page 1 of 1