Items 1 to 12 of 12 on page 1 of 1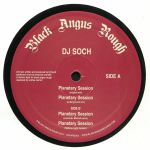 Cat: BLKARG 003. Rel: 19 Jun 18
Planetary Session (10:14)

Planetary Session (Underground mix) (6:02)

Planetary Session (Leonardo Martelli mix) (4:59)

Planetary Session (Stefano Light version) (5:38)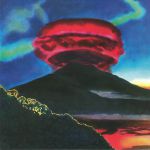 Cat: PN 006. Rel: 12 Jun 18
Find X (4:52)

Lysergic Ray (5:13)

Goldee (6:06)

Rencontre Du Troisieme Tape (feat ALVA) (4:21)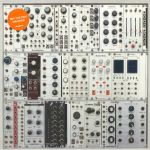 Cat: KOMPAKT 385. Rel: 25 Apr 18
Crasher (7:53)

Hold It/Control It (6:48)
Review: In the two years that have passed since his last EP on Kompakt, Jake Williams (that's Rex The Dog to you and me) has spent much of his time releasing his "secret weapon" edits as digital-only singles. Perhaps he intended them to be his swansong to the nu-disco scene, because both tracks here are far more driving and intoxicating than many of his previous releases. "Crasher" is a throbbing chunk of peak-time Euro-techno underpinned by a pulsating arpeggio bassline, echo-laden computer bleeps and waves of undulating electronics. Flipside "Hold It/Control It" sounds like an EBM lover's take on Paul Woolford classic "Erotic Discourse", albeit with the addition of some catchy cut-up vocal samples.
…

Read more
Cat: 778091. Rel: 07 Jun 18
The Bloody Beetroots & Jet - "My Name Is Thunder" (2:51)

Wolfpack (feat Maskarade) (3:29)

Nothing But Love (feat Jay Buchanan) (3:49)

Pirates, Punks & Politics (feat Perry Farrell) (3:22)

Invisible (feat Greta Svabo Bech) (4:25)

All Black Everything (feat Gallows) (3:25)

Irreversible (feat Anders Friden) (3:48)

Enter The Void (feat Eric Nally) (4:37)

Future Memories (feat Crywolf) (4:04)

The Great Run (feat Greta Svabo Bech) (3:19)

Kill Or Be Killed (feat Leafar Seyer) (3:40)

Saint Bass City Rockers (5:10)

Hollywood Surf Club (feat Mr Talkbox) (3:47)

The Day Of The Locust (6:48)

10,000 Prophets (3:55)

Drive (feat Deap Vally) (2:29)

Crash (feat Jason Aalon Butler) (2:10)

Frantic (feat Wade MacNeil) (3:19)

Fever (feat Nic Cester) (3:28)

Jet & The Bloody Beetroots - "My Name Is Thunder" (2:58)
Cat: LLCD 16. Rel: 19 Jun 18
Tiga - "Burning Down (London's Burning)"

Lopazz - "Blood" (Tiefschwarz remix)

Traffic Signs - "The Big Fake"

FPU - "Ocean Drive" (Tigas White Linen Vox)

Little Computer People - "Little Computer People"

Dopplereffekt - "Pornoactress"

Adult - "Hand To Phone"

Anthony Rother - "Back Home"

Arpanet - "Illuminated Displays"

Shiny Toy Guns - "Le Disko" (Boys Noize Fire remix)

Noisia - "Yellow Brick"

Federico Franchi - "Cream"

Etienne De Crecy - "Fuck"

Simian Mobile Disco - "Hustler"

WhoMadeWho - "Out The Door" (Superdiscount remix)

Cajuan - "Dance Not Dance" (Digitalism remix)

Teenage Bad Girl - "Cocotte" (Boys Noize rework)

Digitalism - "In Cairo"

Shameboy - "Rechoque"

Moby - "Go" (Trentemoller remix)

Justice - "Phantom" (part 2 - Soulwax remix)

Strip Steve - "Astral Projection" (feat Puro Instinct - Destructo remix)

DIM - "Loaded"

Destructo - "Technology"

Hatiras & Jelo - "Donkey Punch"

Bart B More - "Brap"

Proxy - "Raven"

Boys Noize - "Stop"

The Bloody Beetroots - "Warp 1.9" (feat Steve Aoki)

Tommy Trash - "Truffle Pig"

Vitalic - "Poison Lips"

Flairs - "Truckers Delight" (Alex Gopher remix)

Siriusmo - "High Together"

Mumbai Science - "Whistleblower" (feat Peaches - Riton remix)

Boris Dlugosch - "Cycle" (Etienne De Crecys Electronic Jail remix)

Sharooz - "Terminvs"

Dr. Lektroluv - "Luvlektrik"

Modek - "Clown In My Kitchen"

The Subs - "Fuck That Shit"

Dr. Lektroluv - "Through The Night"

Mumbai Science - "Unite"

Polymorphic - "Chicks Love The Car" (Attaque remix)

The Subs - "What Does It Mean?"

Gtronic - "Cameltoe"

Mumbai Science - "Impact"

Junior - "Neonizer"

The Subs - "From Dusk Till Dawn"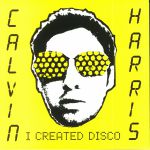 Cat: 190758 36911. Rel: 11 May 18
Merrymaking At My Place (4:09)

Colours (4:01)

This Is The Industry (3:59)

The Girls (5:15)

Acceptable In The 80s (5:32)

Neon Rocks (3:50)

Vegas (5:43)

I Created Disco (4:09)

Disco Heat (4:29)

Certified (4:07)

Love Souvenir (4:18)

Electro Man (4:58)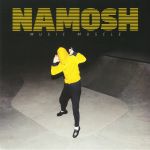 Cat: WG 008. Rel: 13 Jun 18
Dynamo (5:46)

Skip To My Foot (6:35)

Music Muscle (5:29)

Love It Up (3:42)

Typa Guy (4:55)

Breaking Out (5:13)

Soul Survivor (6:20)

Get The Gift (5:40)

Pet My Neck (3:47)
Cat: WEBB 535CD. Rel: 11 May 18
Boids

Caught In A Wave (feat The Deep Throat Choir)

We Go (feat The Deep Throat Choir)

Gliders

Hey Sister (feat The Deep Throat Choir)

A Perfect Swarm

Defender (feat The Deep Throat Choir)

V Formation

Murmuration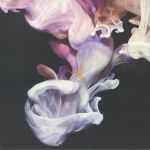 Cat: WEBB 535LP. Rel: 11 May 18
Boids (4:23)

Caught In A Wave (6:43)

We Go (8:29)

Gliders (3:29)

Hey Sister (5:36)

A Perfect Swarm (8:07)

Defender (7:23)

V Formation (6:47)

Murmuration (2:13)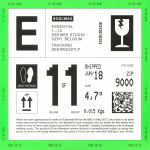 Cat: DEEWEE 027LP. Rel: 22 Jun 18
Essential One (5:17)

Essential Two (5:04)

Essential Three (5:05)

Essential Four (6:14)

Essential Five (4:18)

Essential Six (6:50)

Essential Seven (4:43)

Essential Eight (6:28)

Essential Nine (4:37)

Essential Ten (6:53)

Essential Eleven (3:15)

Essential Twelve (2:35)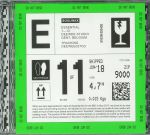 Cat: DEEWEE 027CD. Rel: 22 Jun 18
Essential One

Essential Two

Essential Three

Essential Four

Essential Five

Essential Six

Essential Seven

Essential Eight

Essential Nine

Essential Ten

Essential Eleven

Essential Twelve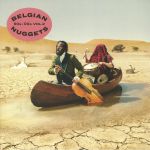 VARIOUS
Cat: MAYWAY 006LP. Rel: 21 Jun 18
Barbie Bangko - "New Friend" (3:16)

Simi Nah - "Je Joue Le Jeu Ingenu" (2015 remastered) (3:22)

Dead Man Ray - "Copy Of 78" (radio edit) (4:19)

Piano Club - "Across The Street" (feat Catherine De Biasio) (3:24)

The Germans - "Bones" (4:09)

Confuse The Cat - "The Deepest Blue" (3:50)

Sunday Afternoon Soundsystem - "Sue Daniels" (Constant (Raving)) (3:23)

Black Shark - "Brighter Than Glass" (3:48)

Sugar Kane - "Birdsong" (3:37)

Delavega - "Nostalgia" (4:18)

Paper Fox - "Wonderful" (4:07)

De Legende - "Ten Dans" (3:15)

Red Elmo - "And In Your Head" (5:00)

De Bossen - "G Shirt" (2:50)

Stuffed Babies On Wheels - "Burn The Breed" (5:38)

Party At Vanzetti's - "I Wanna Lay My Head" (3:03)

Vive La Fete - "Douze Novembre" (2:31)

Basics - "Psychosomatic Heartcrush" (2:10)

Lunascape - "Dream Scenario" (3:50)

Mauro Pawlowski & The Grooms - "The Unreachable" (7:11)
Items 1 to 12 of 12 on page 1 of 1
Filter
Eight Weeks: Electro House