Today: Techno (All)
Items 1 to 7 of 7 on page 1 of 1
Cat: VR 003. Rel: 30 Apr 18
Hubble (8:01)

Hubble Red Shift (6:50)

Supernova (5:58)

Supernova Blue Shift (7:03)
Review: Verdant Recordings 3rd EP is a collaboration between the rising talent Aos and Sonitus Eco. A debut release on vinyl for Aos who has previously released digitally on Blankstairs with the enchanting 90 East minialbum. Sonitus Eco should be well know for his own Harr label and for his majestic ambient and dub techno projects with Silent Season. On this release both bring their love of deep atmospheric and melodic techno for two original works which are then reconstructed by each other. Its fascinating to hear how these tracks reshape the original signatures. An EP that reaches for the stars and yet is subtly introspective and melancholy. 180g pressing an once again the artwork features the beautiful colours of Sophie O'Leary.





…

Read more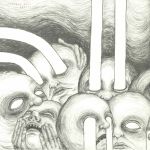 Cat: ODDEVENG O1. Rel: 30 Apr 18
Gospel One (4:36)

Gospel Two (8:05)

Gospel Three (6:12)

Gospel Four (6:15)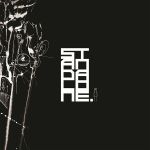 Cat: ARV 003. Rel: 30 Apr 18
Anxiety (5:21)

Scatterbrain (4:53)

Data_Loss (6:06)

Data_Ctrl (3:59)
Review: "With a subject matter of an unsettled consciousness and the schizophrenic tendencies of the Artificial-Intelligence-Era, 'Chris Weeks', aka Kingbastard, has crafted a unique terrain for himself on his new EP, 'Standalone'; a beguiling workout of mind-bending, hardware-based electronic sounds.

Weeks fuses Techno sensibilities with an array of Experimental-Electronic techniques, producing an EP which echoes the genius of Aphex Twin & Autechre; making the UK-based Producer one of the most adventurous heirs of the Warp label.

The tracks found on 'Standalone' perfectly embody their titles, with glitch infused Techno, IDM innervation and fidgeting-synth flourishes, evoking the electronic-claustrophobia felt from living in our all-encompassing post-Snowden surveillance dystopia.

Championed by the likes of Bleep, Tom Ravenscroft (BBC 6 Music), Rob da Bank (BBC Radio1 & 6Music), CLASH Magazine, Igloo Magazine, IRM (Indie Rock Mag), Future Music Magazine."





…

Read more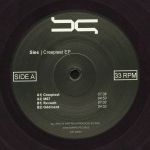 Cat: SS 001. Rel: 30 Apr 18
Creepiest (7:38)

M67 (4:56)

Revooh (7:01)

Oddment (4:54)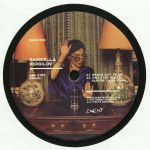 Cat: ENEMY 036. Rel: 30 Apr 18
Reach Out To Me (6:59)

One Step Ahead (Dustin Zahn remix) (5:32)

Reach Out To Me (Cosmin TRG remix)

One Step Ahead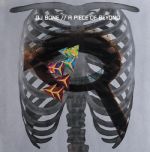 Cat: SUB 044. Rel: 30 Apr 18
It Begins

The Stalker

Power Outage

The Chase

Dreamers 9

All My Heart

Sweat

Freestyle

RIP (feat Aaron-Carl)

Lectronimo

Workings Of The Inner Circle

Tell The Story
Review: As we step into 2018, DJ Bone brings another fresh fusion of funk and ferocity, Composed for deployment on his own Subject Detroit imprint, A Piece Of Beyond is a detailed and varied cross section of Bone's multidimensional musical mind, journeying along a strong spine of Detroit Techno in all its many shapes, colours and textures...





…

Read more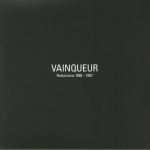 Cat: SCIONVERSIONS 09. Rel: 30 Apr 18
Reduce 1 (8:33)

Reduce 2 (9:46)

Solanus (Full Lenght mix) (11:45)

Elevation II (Reduced) (10:16)

Antistatic I (11:31)

Antistatic II (12:13)
Items 1 to 7 of 7 on page 1 of 1