This Week: Industrial/Noise
Items 1 to 7 of 7 on page 1 of 1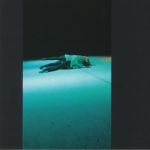 Cat: ZHARK 029. Rel: 15 Jan 18
Perception Through The Circle (6:18)

Summoning The Black Tongue (6:27)

Bringing Forth The Hellchild (6:34)

Distress, The Mother (6:17)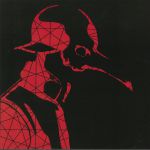 Cat: SIONV 001. Rel: 15 Jan 18
The Horrorist - "Rave To The Death" (9:18)

Aemris - "The Amoral Part Of Me" (6:28)

Ontal - "Nerve Pain" (5:19)

FLmm - "Tsuji" (5:05)

Kill Acid On Space - "The Final Act" (4:35)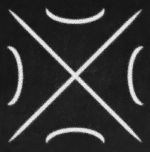 Cat: MA 12. Rel: 15 Jan 18
Voltage#1

Voltage#2

Voltage#3

Voltage#3 (Vapauteen remix)
Review: Modal Analysis continues its unrelenting march towards the darkest territory in the electro landscape with this deadly 12" from Morah, which wastes no time in laying waste to the good vibes with the sinister stomp of "Voltage#1". The second track pumps up the rhythm section and lays down a sidewinder of a synth line that smacks of understated rave perfection, and it's that same synth that courses through the marginally more hypnotic "Voltage#3". Vapauteen offers up a remix of "Voltage#3" that slows the original right down and works a kind of mechanical tropicalia into the bones of the original.
…

Read more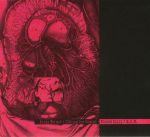 Cat: OECD 243. Rel: 15 Jan 18
Atrax Morgue - "Miss Rosie's Favourite Penis Torture"

Atrax Morgue - "Forced Entry"

Atrax Morgue - "Rape World"

Atrax Morgue - "Rotten Humanity"

Contagious Orgasm - "MM Product"

Contagious Orgasm - "New Clear Water"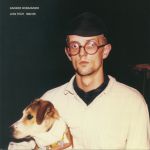 Cat: HARBINGER 176. Rel: 15 Jan 18
Implosieve Kracht (5:08)

Slaapwandel (7:26)

.EAD (5:38)

Signal (2:30)

Kwetsbaar (3:11)

Naakt (8:46)

Count (7:03)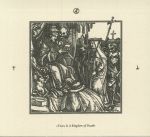 Cat: OECD 244. Rel: 15 Jan 18
Unclaena Ghast

Gravfard

Death Worship

Akallan: MIMIR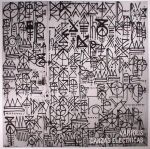 VARIOUS
Cat: MMLP 404. Rel: 15 Jan 18
Human Flesh - "Monarch In My Kingdom" (Kilian Krings Ajustement) (4:35)

SM Nurse - "Dare To Die" (Dunkeltier Restauration) (5:18)

Frieder Butzmann & Thomas Kapielski - "Do The Vopo" (Panoptique Ajustement) (5:54)

Tomohiro Sekido & Keiko Sekido - "Track 4" (Mori Ra Ajustement) (6:39)

(Tnemetsuja Reitleknud/Dniknnamrebo) Gnos Yppah (6:25)

Armand Frydman - "Vox" (Shiny Boots Ajustement) (4:22)

Futurologischer Congress - "Korperwarme" (Misha Geleyn Ajustement) (5:44)

Bunnydrums - "Too Much Time" (Smagghe & Cross Ajustement) (6:00)

Stefan Egger - "Power Synthi" (Sneakers Bakalao Ajustement) (6:22)

The Client Brothers - "Punk Funk" (Guillaume Des Bois Ajustement) (5:06)

Love Mission (Dunkelier Restoration) (6:23)

Dacapo - "Cogito" (Sacha Mambo Ajustement) (4:48)

Jan Fex - "Drommar Haller Mig Vaken" (Johan Ressle Ajustement) (4:01)
Items 1 to 7 of 7 on page 1 of 1
This Week: Industrial/Noise