Items 1 to 12 of 12 on page 1 of 1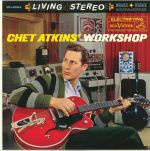 Cat: MH 8064. Rel: 23 Oct 17
Lambeth Walk (2:45)

Theme From 'A Summer Place' (2:06)

Whispering (2:07)

In A Little Spanish Town ('Twas On A Night Like This) (2:13)

Sleep (2:18)

Marie (2:14)

Hot Mocking Bird (2:10)

Lullaby Of Birdland (2:04)

Tammy (1:56)

Goofus (2:32)

Bonita (2:46)

Whatever Will Be, Will Be (Que Sera, Sera) (2:10)
Cat: MH 8061. Rel: 23 Oct 17
El Cumbanchero (2:06)

Ain't Misbehavin' (2:20)

Shadow Waltz (2:26)

Anna (2:07)

Yesterdays (2:21)

Portuguese Washerwoman (2:09)

Tiger Rag (1:53)

Walk, Don't Run (2:25)

Tara's Theme (2:26)

Johnson Rag (2:13)

Lullaby Of The Leaves (2:40)

Bourree (1:31)

Avorada (Little Music Box) (1:34)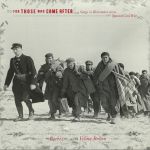 Cat: IMPREC 455LP. Rel: 23 Oct 17
Viva La Quince Brigada (6:35)

Venga Jaleo (3:29)

L'Internationale (2:54)

Peat Bog Soldiers (2:33)

Si Me Quieres Escribir (3:19)

Song Of The United Front (3:04)

Los Cuatro Generales (3:10)

Freiheit (2:39)

No Pasaran (2:37)

A Las Barricadas (2:14)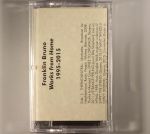 Cat: SHR 189. Rel: 23 Oct 17
Thermoneutral (4:22)

Free To Organize (3:41)

Strange Feeling (2:00)

Sweet The Spring (2:52)

I Want Things (I Don't Deserve) (3:15)

Dig That Purple Pit (1:55)

Heartbreaking Business (3:38)

Chic-A-Mole Reel (1:20)

Infant Changing Table (1:47)

Sales Event (3:37)

The Bridges (2:44)

Chiliagon (2:40)

Other Devotions (3:46)

Flag Pin (demo) (3:25)

Last Dance (2:33)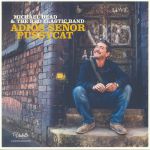 Cat: VIO 025. Rel: 23 Oct 17
Picasso (3:45)

Overjoyed (3:43)

Picklock (3:20)

Winter Turns To Spring (3:33)

Working Family (2:38)

4 & 4 Still Makes 8 (4:10)

Queen Of All Saints (3:02)

Josephine (3:14)

Lavender Way (2:41)

Rumer (3:18)

Wild Mountain Thyme (2:21)

What's The Difference (3:46)

Adios Amigo (4:12)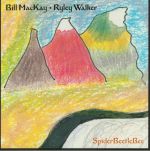 Cat: DC 688. Rel: 23 Oct 17
The Grand Old Trout (3:39)

Pretty Weeds Revisited (5:08)

Lower Chestnut (1:56)

Naturita (6:25)

I Heard Them Singing (2:15)

Stretching My Dollar In Plano (2:59)

Lonesome Traveller (4:12)

Dragonfly (4:00)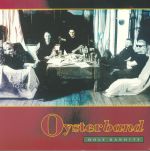 Cat: COOKLP 682. Rel: 23 Oct 17
When I'm Up (I Can't Get Down) (3:30)

Road To Santiago (3:28)

I Look For You (4:04)

Gone West (4:04)

We Shall Come Home (4:18)

Cry, Cry (3:35)

Here's To You (3:16)

Moving On (3:46)

Rambling Irishman (5:03)

A Fire Is Burning (3:19)

Blood Wedding (4:06)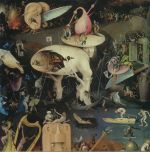 Cat: DC 659. Rel: 23 Oct 17
Another Time (3:07)

Playmate (2:16)

Ballad To An Amber Lad (5:16)

(Oh Dear) Miss Morse (1:55)

Drop Out! (3:55)

Morning Song (4:05)

Regions Of May (3:31)

Uncle John (2:49)

I Shall Not Care (5:10)

The Surrealist Waltz (3:34)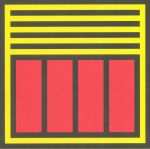 Cat: DOSER 032. Rel: 23 Oct 17
Selalu (5:42)

Tetap Terbit (4:22)

Kecemasan (7:50)

Dari Timur (5:20)

Ada (4:20)

Sekalipun (12:36)
Review: As debuts go, this one from Bandung-based duo Tarawangsawelas (AKA Taguh Permana and Wisnu Ridwana) is pretty special. Produced by acclaimed, open-minded beat-smith Rabih Beani, the album showcases the pair's contemporary take on tarawangsa, a sacred musical form from Sudanese West Java. While there are some interesting experimental flourishes - think field recordings, crackling noise samples and delicately placed effects - for the most part the music is rich in traditional instrumentation from the region. It's mostly beat-free, but pleasingly rhythmic, as if Permana and Ridwana want to entice us into a mystical trance. Above all else, the music is intensely beautiful and pleasingly becalmed.
…

Read more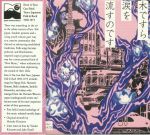 VARIOUS
Cat: LITA 156CD. Rel: 23 Oct 17
Kenji Endo - "Curry Rice"

Kazuhiko Yamahira & The Sherman - "Sotto Futari De"

Sachiko Kanenobu - "Anata Kara Toku E"

Fluid - "Rokudenashi"

Kazuhiko Kato - "Arthur Hakase No Jinriki Hikouki"

Happy End - "Natsu Nandesu"

Takashi Nishioka - "Man-in No Ki"

Masato Minami - "Yoru Wo Kugurinukeru Made"

Maki Asakawa - "Konna Fu Ni Sugite Iku No Nara"

Fumio Nunoya - "Mizu Tamari"

Haruomi Hosono - "Boku Wa Chotto"

Takuro Yoshida - "Aoi Natsu"

Akai Toi - "Takeda No Komori Uta"

Gu - "Marianne"

Tetsuo Saito - "Ware Ware Wa"

Gypsy Blood - "Sugishi Hi Wo Mitsumete"

Hachimitsu Pie - "Hei No Ue De"

Ryo Kagawa - "Zeni No Koyoryoku Ni Tsuite"

The Dylan II - "Otokorashiitte Wakarukai (I Shall Be Released)"
VARIOUS
Cat: DEATH 013LP. Rel: 23 Oct 17
The Denson Quartet - "I'm On My Journey Home" (3:23)

Denson-Parris Sacred Harp Singers - "The Good Old Way" (2:39)

Alabama Sacred Harp Singers - "Religion Is A Fortune" (2:55)

Allison's Sacred Harp Singers - "Sweet Prospect" (2:29)

Allison's Sacred Harp Singers - "Weeping Pilgrim" (2:35)

Alabama Sacred Harp Singers - "Rocky Road" (2:49)

Georgia Sacred Harp Singers - "Windham" (2:59)

Dye's Sacred Harp Singers - "How Firm A Foundation" (2:52)

Denson's Sacred Harp Singers - "Protection" (2:20)

Middle Georgia Singing Convention No 1 - "Bells Of Love" (2:51)

Okeh Atlanta Sacred Harp Singers - "Return Again" (3:18)

Huggin's & Phillips Sacred Harp Singers - "Blooming Youth" (2:53)
VARIOUS
Cat: LITA 156. Rel: 23 Oct 17
Kenji Endo - "Curry Rice" (3:00)

Kazuhiko Yamahira & The Sherman - "Sotto Futari De" (2:52)

Sachiko Kanenobu - "Anata Kara Toku E" (3:27)

Fluid - "Rokudenashi" (2:49)

Kazuhiko Kato - "Arthur Hakase No Jinriki Hikouki" (5:43)

Happy End - "Natsu Nandesu" (3:14)

Takashi Nishioka - "Man-in No Ki" (4:06)

Masato Minami - "Yoru Wo Kugurinukeru Made" (3:25)

Maki Asakawa - "Konna Fu Ni Sugite Iku No Nara" (3:55)

Fumio Nunoya - "Mizu Tamari" (2:24)

Haruomi Hosono - "Boku Wa Chotto" (3:51)

Takuro Yoshida - "Aoi Natsu" (3:02)

Akai Toi - "Takeda No Komori Uta" (3:08)

Gu - "Marianne" (6:26)

Tetsuo Saito - "Ware Ware Wa" (5:42)

Gypsy Blood - "Sugishi Hi Wo Mitsumete" (3:53)

Hachimitsu Pie - "Hei No Ue De" (6:27)

Ryo Kagawa - "Zeni No Koyoryoku Ni Tsuite" (3:55)

The Dylan II - "Otokorashiitte Wakarukai (I Shall Be Released)" (4:35)
Items 1 to 12 of 12 on page 1 of 1