Items 1 to 7 of 7 on page 1 of 1
Wednesday 18 October 2017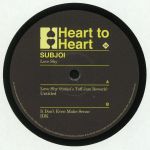 Cat: HTH 008. Rel: 23 Oct 17
Love Shy (Subjoi Tuff Jam rework) (6:23)

Untitled (4:41)

It Don't Even Make Sense (6:27)

IDK (4:59)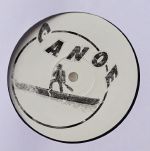 Love Safari

Music Is The Way

Tears I Cant Hold
Review: Nyra's Canoe series continues to serve up the finest disco flavoured edit heat, reaching for some absolute gems and giving them a club friendly re-rub that will ensure their place in your record bags for aeons to come. "Love Safari" is everything you want a classic disco stomper to be, all slinky basslines, sustained Philly strings and chants of "Africa". "Music Is The Way" sees Nyra getting more intricate with his editing scalpel, letting the filters and phasers run wild with glorious, delirious results. "Tears I Can't Hold" pushes the tempo up while maintaining the sweet soulful vibe, screaming out for a mix with some hardline Detroit techno in a DJ Bone stylee.
…

Read more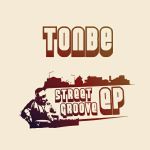 Cat: HTV 003. Rel: 23 Oct 17
Broken Heart (feat Rachel)

Street Groove

Feel So Good

Something Jazzy
Review: Disco Fruit's sublabel continues to turn out smooth and slick deep, funky house, and this time around Tonbe is on hand with the goods to get the people grooving. "Broken Heart" features Rachel on vocals and some sweet saxophone, hitting the spot just right for universally appealing house music. "Street Groove" is a more forthright, clubby affair where the drums take the lead and the keys lock into a loopy late night roll. "Feel So Good" features some more choice vocal turns with urgent melodic hooks, and then "Something Jazzy" swoops in at the end with some proper New Jersey heat to get your body popping.
…

Read more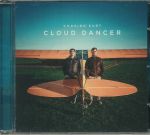 Cat: 78992. Rel: 23 Oct 17
Cloud Dancer

One Thing

Burning Man

Ever Since I Met You

Sumatra Rain (album mix)

Hold On

Feel Free

Got My Eyes On You

The Meaning

It's Gonna Be Good

Selfish Love (feat Bulent)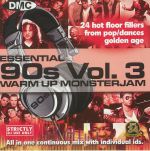 VARIOUS
Cat: DMCW 903. Rel: 23 Oct 17
Lighthouse Family - "Raincloud"

Will Smith - "Just The Two Of Us"

Peter Andre - "Flava"

Lisa Lisa & The Cult Jam - "Let The Beat Hit 'Em"

Simply Red - "Something Got Me Started"

Diana King - "L-L-Lies"

Michael Jackson & Janet Jackson - "Scream"

Gabrielle - "Dreams"

Deee-Lite - "Groove Is In The Heart"

Janet Jackson - "Throb" (Morales remix)

Mariah Carey - "My All" (feat Walter Afanasieff - Morales remix)

Reel 2 Real - "Raise Your Hands"

Take That - "Everything Changes"

M People - "Moving On Up" (MK remix)

Jamiroquai - "Alright" (Tee Digital club remix)

Snap - "Rhythm Is A Dancer"

George Michael - "Star People" (Fortnight club mix)

Moby - "Go"

Tzant - "Sound Of Wickedness"

Cornershop - "Brimful Of Asha"

Tamperer - "Feel It" (feat Maya)

Boyzone - "Picture Of You"

MC Hammer - "U Can't Touch This"

OMC - "How Bizarre"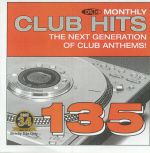 VARIOUS
Cat: DMCCLUB 135. Rel: 23 Oct 17
The XX - "On Hold" (Jamie XX remix)

Armand Van Helden Vs Butter Rush - "I Need A Painkiller" (club mix)

Skrillex & Poo Bear - "Would You Ever" (Conducta remix)

Joe Goddard - "Home" (KDA Solid Gold dub)

Paolo Martini - "Red Rocks"

Lifelike - "Nightwalk"

Kenn Colt & Hiisak - "Come On Sugar" (extended mix)

Michael Jackson - "Thriller" (Steve Aoki Midnight Hour remix)

7 Skies - "Once Upon A Time" (extended mix)

Ill Blu - "Tribalist"

Vanilla Ace - "Ghetto Track" (feat Enrique Ramil - extended mix)

David Berrie - "A.D.D."

Leo Lauretti & Quizzow - "Artik" (extended mix)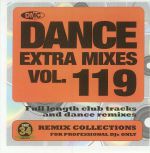 VARIOUS
Cat: DJODME 119. Rel: 23 Oct 17
Andreas Moss - "Stuck In My Feelings" (Selekio In The House mix)

Anne Marie - "Heavy" (John Gibbons remix)

Armand Van Helden Vs Butter Rush - "I Need A Painkiller" (club mix)

DJ Taco - "1964"

Erasure - "Just A Little Love" (Barry Harris remix)

Icarus Feat Talay Riley - "Trouble" (Ruido remix)

Icarus Feat Talay Riley - "Trouble" (Weiss remix)

Kim Tibbs - "Soul!" (DJ extended remix)

K Syran - "Temptation" (DJ Pioneer & TJ remix)

K Syran - "Temptation" (Luca Debonaire remix)

Pink - "What About Us" (Madison Mars remix)

Pink - "What About Us" (Pink Panda remix)

Pixie Lott - "Won't Forget You" (Cahill club mix)

Sam Smith - "Too Good At Goodbyes" (Galantis remix)

Sam Smith - "Too Good At Goodbyes" (Snakehips remix)

Taya - "When Ur Sober" (KDA Carnival remix)
Items 1 to 7 of 7 on page 1 of 1