This Week: Deep Dubstep
Items 1 to 5 of 5 on page 1 of 1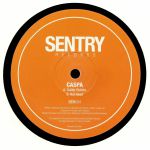 Cat: SEN 004. Rel: 26 Feb 18
Gutter Riddim (3:32)

Hot Head (3:45)
Review: The stars have aligned on this one: Youngsta's impeccable Sentry imprint has meant the business since it launched last year with dBridge and it's got hotter ever since. Now battered and bruised by two Caspa workouts, the message is even louder. "Gutter Riddim" is a powerful groaner with warped bass and slight trap elements in the rolling drums while "Hot Head" plays with our senses with a vicious angular drop that suddenly explodes into the wobble fest of your (wet) dreams. Stinking.
…

Read more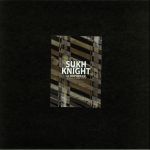 Cat: CV 008. Rel: 26 Feb 18
Scorpion (4:41)

Creation (4:18)

First Contact (4:41)

Scorpion (DJ Madd 160 remix) (5:22)
Baka EP
(hand-numbered hand-stamped 12" limited to 300 copies)
Cat: WHEELYDEALY 056. Rel: 26 Feb 18
Mr K - "Baka" (4:24)

AxH - "Devil Shogun" (Mr K remix) (4:43)

Mr K - "IP13" (3:46)

Mr K - "Dafuq" (4:39)
Review: Following releases on Duploc and White Peach, Mr K returns to Wheel & Deal with four stark belters. "Baka" sets the tone with an obscene bounce before his remix of fellow W&D next-genner AxH proceeds to punch out of the speakers and melt your face off. Flip for some twisted flute-wizardry and Coki-level filth on "IP13" while "Dafuq" lives up to its name with some delicious reverse dreamy textures, off-grid drums and a bassline that sounds like venom. Sting when you're winning.
…

Read more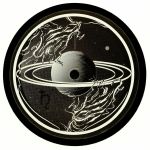 Saturn (5:09)

Outback (5:42)

Solaris (5:41)
Review: Following last year's "Raindance" EP, ex-Perverse man Pugilist returns with three more vital dubstep constructs. "Saturn" runs rings around the dance with its 'come in' vocal loop and machine flexed drums while "Outback" deep throats a 23rd century didgeridoo with impeccable bounce attitude. Finally "Solaris" closes the show with the highlight of the EP; a two-steppy space shuffler with a rolling break that's so overwhelmingly insistent it's physical. Benchmark business.
…

Read more
Cat: UNITY 005. Rel: 26 Feb 18
Tetrad - "Green Crack" (4:13)

Tetrad & Headland - "Crossed Out" (5:21)
Review: Following their recent appearance on Well Rounded Dubs, US dubber Tetrad and NZ kindred spirit Headland land on Unity Through Sound with two enveloping, sense-mashing jams. "Green Crack" is Tetrad solo; all molten mechanical reverbs, spry skanks and an MC call-to-arms. "Crossed Out", meanwhile, sees the pair collide for a trippier, more twisted spiralling sludgy number. Drop it and watch heads fry.
…

Read more
Items 1 to 5 of 5 on page 1 of 1