Items 1 to 14 of 14 on page 1 of 1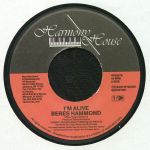 Cat: 005464 5957878. Rel: 15 Jun 18
I'm Alive (4:05)

I'm Alive (dub) (4:05)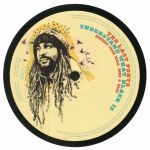 Cat: STUDR 041. Rel: 14 Jun 18
Understand What Black Is (Mala remix) (4:39)

Understand What Black Is (Mala instrumental mix) (4:38)

Understand What Black Is (Dego & Kaidi remix) (3:56)

Understand What Black Is (Dego & Kaidi instrumental mix) (3:58)
Review: Anyone with even the most rudimentary knowledge of hip-hop history will tell you that the roots of rapping can be traced back to the early '70s spoken word albums of The Last Poets. It's because of this that the collective's recent album, Understand What Black Is (their first for nearly two decades), was such a big deal. Here the title track is given the remix treatment. Mala handles the A-side, delivering vocal and instrumental passes that re-cast the track as a skanking, dub-wise excursion full of ricocheting electric piano notes and suitably heavy bass. 2000 Black main men Dego and Kaidi Tatham take a more up-tempo approach on the flip, wrapping the Poets conscious vocals and instrumentation around their own fizzing broken beat rhythms, jazz-funk chords and darting electronics.
…

Read more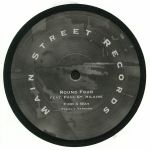 Cat: MSR 08/23138. Rel: 11 Jun 18
Find A Way (5:55)

Find A Way (version) (6:09)

Found A Way (11:45)
Review: 'Find A Way' is a perfect match to the high quality standards of deep house tracks represented on Main Street. Paul St. Hilaire's voice is approved by now and is well known for his vocal on some Burial Mix releases. A killer instrumental version is featured on the B-side.
…

Read more
Cat: CR 42. Rel: 15 Jun 18
Secret Avenger (3:07)

Gold Coast Reggae (2:18)

Shadow (3:08)

Ghost Member (2:43)

Madinina (3:19)

Bubble Paper Butt Man (2:10)

Djinns (4:11)

Gangster (2:35)

Love? (2:24)

Comrade (3:05)

Walk On (3:13)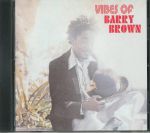 Cat: RR 00324. Rel: 14 Jun 18
Love & Understanding

Twinkle Of An Eye

I Am Feeling Right

Dedicated

Chant Them

Follow Fashion People

Don't Mess With Dread

Sad Girl

Dark Shadows

Shadow Dub
Cat: BSRLP 934. Rel: 14 Jun 18
Soul-Ska (4:17)

Girl, I Got A Date (2:45)

Shoobe Doobe Doo (2:15)

On The Beach (2:37)

Bend Down Low (3:46)

CC Rider (3:12)

Musical Pressure (2:38)

Rocksteady (2:43)

Gimme Some (3:02)

Got To Get You Outta My Life (2:23)

Can You Hear Me? (2:12)

Waiting For The Train (2:16)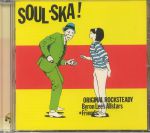 Cat: BSRCD 934. Rel: 14 Jun 18
Soul-Ska

Girl, I Got A Date

Shoobe Doobe Doo

On The Beach

Bend Down Low

CC Rider

Musical Pressure

Rocksteady

Gimme Some

Got To Get You Outta My Life

Can You Hear Me?

Waiting For The Train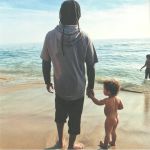 Cat: VVNL 33031. Rel: 13 Jun 18
See Dem Fake Leaders (3:58)

The Storm Is Coming (3:47)

World Revolution (3:22)

Your Pain Is Mine (3:23)

Change Your World (3:43)

I Will Be Glad (3:37)

High On Life (3:05)

Circle Of Peace (3:21)

I Am A Human (3:32)

Rebellion Rises (3:22)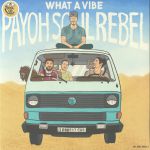 Cat: GR 852018. Rel: 15 Jun 18
Lone Ranger (3:37)

Move Ya (3:28)

Time To Refresh (feat Burian Fyah) (3:34)

Ganja Tree (2:58)

What A Vibe (3:35)

Happiness (feat Tunelon Iration) (4:14)

Sweet Music (4:05)

Sweet Dub (Variedub) (4:09)
Cat: MSR 002. Rel: 15 Jun 18
Hong Kong Dub (1:36)

Tollbooth Girl (3:51)

Julia Posh (3:15)

Theme From Rocky (3:19)

Lemme Tell Ya (3:33)

Gonna Dub Now (feat Jenny Whiskey - vs Heavensee) (4:49)

OK La! (2:59)

Do (3:39)

Rude Rude Rude (feat Sean'cavo' Dinsmore) (2:17)

Bobby Charlton (3:31)

Hong Kong Special (with Neville Staple & Christine 'Sugary' Staple) (4:18)

Hong Kong Special (vs Smiley song) (4:18)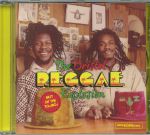 VARIOUS
Cat: ARC 329CD. Rel: 14 Jun 18
Joshua Moses - "Africa (Is Our Land)"

Bunny Marrett - "Times Are Getting Harder"

Joshua Moes - "Rise Up"

Talisman - "Talkin' The Strain" (Cave mix)

3D Production - "Riot"

Restriction - "Four Point Plan"

Zion Band - "Twelve Tribes"

Revelation Rockers - "Jah Praises"

Alfred McIntosh - "Wicked Men" (dub)

Talisman - "Dole Age" (7" mix)

Popsy Curious - "Chant Down Bobby Rome"

Coll Runnings - "Playhouse"

Bunny Marrett - "I'm Free"

Coll Runnings - "You Can't Pay Me"

Vibes - "My Love"

Sharon Begamin - "Mr Guy"

Dennis McCalla Aka Dallas - "Peacemaker"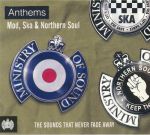 VARIOUS
Cat: MOSCD 518. Rel: 15 Jun 18
The Kinks - "All Day & All Of The Night"

Small Faces - "What'cha Gonna Do About It"

The Spencer Davis Group - "I'm A Man"

The Jam - "Town Called Malice"

Booker T & The MG's - "Green Onions"

The Kingsmen - "Louie Louie"

Manfred Mann - "5-4-3-2-1"

The Creation - "Biff Bang Pow"

The High Numbers - "Zoot Suit"

Secret Affair - "Time For Action"

Georgie Fame & The Blue Flames - "Yeh Yeh"

The Animals - "We've Gotta Get Out Of This Place"

The Zombies - "Time Of The Season"

The Big Three - "Some Other Guy"

Johnny Kidd & The Pirates - "Shakin' All Over"

Tommy Tucker - "High Heel Sneakers"

The Searchers - "Needles & Pins"

The Mar-Keys - "Last Night"

John Lee Hooker - "Boom Boom"

James Brown - "Night Train"

Lord Tanamo - "I'm In The Mood For Ska"

Harry J Allstars - "Liquidator"

Toots & The Maytals - "54-46 That's My Number"

Madness - "One Step Beyond"

The Beat - "Mirror In The Bathroom"

The Clash - "Pressure Drop"

The Ethiopians - "Train To Skaville"

Jimmy Cliff - "Ska All Over The World"

Bob Marley & The Wailers - "Simmer Down"

Dexy's Midnight Runners - "Geno"

Johnny Nash - "Hold Me Tight"

The Upsetters - "Return Of Django"

The Paragons - "The Tide Is High"

The Melodians - "Rivers Of Babylon"

Desmond Dekker & The Aces - "007 (Shanty Town)"

The Pioneers - "Long Shot Kick De Bucket"

Laurel Aitken & The Unitone - "Rudi Got Married"

Johnny Nash - "Stir It Up"

Boris Gardiner, Byron Lee & The Dragonaires - "Elizabethan Reggae"

Bad Manners - "Special Brew"

Al Wilson - "The Snake"

Gloria Jones - "Tainted Love"

Sam & Dave - "Soul Man"

Frank Wilson - "Do I Love You (Indeed I Do)"

Wilson Pickett - "Land Of 1000 Dances"

Dusty Springfield - "I Can't Wait Until I See My Baby's Face"

Billy Butler - "Right Track"

The Supremes - "Where Did Our Love Go"

Smokey Robinson & The Miracles - "Going To A Go-Go"

Billy Ocean - "Love Really Hurts Without You"

The Elgins - "Heaven Must Have Sent You"

The Marvelettes - "Please Mr Postman"

The Velvelettes - "Needle In A Haystack"

The Paramounts - "I'm The One Who Loves You"

The Exciters - "Blowin' Up My Mind"

Shirley Ellis - "Soul Time"

Edwin Starr - "Time"

Frankie Valli & The Four Seasons - "The Night"

Paul Anka - "I Can't Help Lovin' You"

Dean Parrish - "I'm On My Way"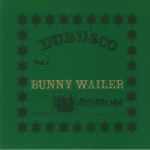 Cat: DSR LP 027. Rel: 14 Jun 18
Roots Raddics (4:28)

Battering Down (4:51)

Armagedon (6:29)

Fig Tree (3:05)

Love Fire (4:57)

Rasta Man (3:44)

Dream Land (2:42)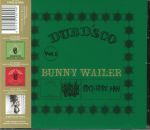 Cat: DSR-CD-027. Rel: 14 Jun 18
Roots Raddics

Battering Down

Armagedon

Fig Tree

Love Fire

Rasta Man

Dream Land
Items 1 to 14 of 14 on page 1 of 1