This Week: Dirty Dubstep/Trap/Grime
Items 1 to 3 of 3 on page 1 of 1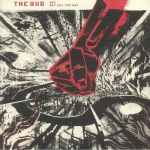 Cat: ZEN 12477. Rel: 11 Dec 17
Bad (feat Flowdan) (3:36)

Bad Riddim (3:38)

Get Out The Way (feat Killa P & Irah) (3:41)

Get Riddim (3:44)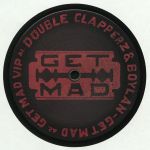 Cat: IWR 002. Rel: 11 Dec 17
Double Clapperz & Boylan - "Get Mad" (4:09)

Double Clapperz - "Get Mad" (VIP) (4:11)

Double Clapperz - "Obscure" (5:25)
Review: Tokyo bassweight: Sinta and UKD's Double Clapperz hits new peaks with these raw grime instrumentals. "Get Mad" (with London beat carver Boylan) is an orchestral danger session with a rumbled out bottom end that just oozes darkness. "Obscure" is laced with ghostly textures and stutters with a mesmerising clipped feel on the kicks and hook. Loaded with a "Get Mad" VIP, it's sayonara time.
…

Read more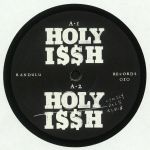 Holy I$$h (5:07)

Holy I$$h (Lemzly Dale remix) (3:45)

Scorpions Mask (4:34)

Deathcon 5 (5:06)
Review: "Holy I$$h" captures the precise moment when a high five suddenly turns into a bone-snapping slap. Hi5 Ghost's signature from the off; every dramatic element hits with a sharpness, clarity and space. "Scorpions Mask" rattles its tale angrily as the synths, bass, claps and kicks split in different directions with sense blurring affects. "Deathcon 5" finishes the job with a pushed groove, eastern twangs on the instrumentation and a laugh evil enough to keep you locked in the dungeon for weeks. Loaded with a Lemzlydale remix, this one's a keeper.
…

Read more
Items 1 to 3 of 3 on page 1 of 1
This Week: Dirty Dubstep/Trap/Grime