This Week: Drum And Bass
Items 1 to 4 of 4 on page 1 of 1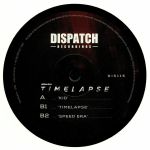 Cat: DIS 115. Rel: 19 Feb 18
Kid (5:38)

Timelapse (5:59)

Speed Era (5:12)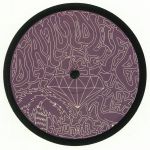 Cat: PEARL 03. Rel: 19 Feb 18
Dead Man's Chest - "Acid Inna Dancehall" (5:03)

Coco Bryce - "Mandy Inna Dancehall" (6:56)
Review: For the label's third foray into the world of revivalist "jungle techno" business, MYOR offshoot Diamond Life has opted for a two-pronged attack. On one flank you'll find Ingredients Records stalwart Dead Man's Chest (a recurring pseudonym of long-serving producer Alex Eveson), who takes aim at peak-time dancefloors via the rumbling sub-bass, old skool breakbeats and sci-fi bleeps of "Acid Inna Dancehall". Leading the flipside assault is Diamond Life regular Coco Bryce, whose "Mandy Inna Dancehall" naturally takes a more loved-up approach - think wavy, sunrise chords, dreamy vocal samples and occasional bouts of '92 hardcore piano - whilst utilizing atypically bustling, high-octane jungle breaks.
…

Read more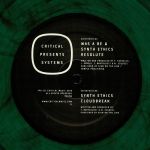 Systems 011
(transparent green marbled vinyl 12" + MP3 download code)
Cat: CRITSYS 011. Rel: 19 Feb 18
Was A Be & Synth Ethics - "Resolute" (4:31)

Synth Ethics - "Cloudbreak" (6:17)

Was A Be & Synth Ethics - "Too Much" (5:06)

Was A Be - "Don't Sleep" (4:47)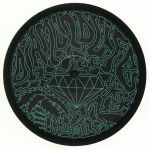 Cat: PEARL 02. Rel: 19 Feb 18
Aroha (7:06)

Enterprise (6:54)
Review: Under the Worldwide Epidemic alias, New Zealand-based Brit Dan Silk has previously delivered a string of fine singles that gleefully pay tribute to the early days of "jungle techno", when bombastic basslines and skittish breakbeats were often accompanied by the kind of shimmering synthesizer motifs and otherworldly electronics that had previously been associated with British "bleep" and Detroit techno. He's at it again on this first outing for MYOR's retro-futurist Diamond Life offshoot. He starts in confident fashion via the rolling goodness of "Aroha", where bustling Amen breakbeats - complete with stuttering period drum fills - are wrapped in spacey melodies and dreamy vocal snippets. Silk takes a different approach on the flip, underpinning sci-fi electronics and spacey chords with relentless kick-drums, mind-altering acid lines and snare-heavy drum breaks.
…

Read more
Items 1 to 4 of 4 on page 1 of 1