This Week: Drum And Bass
Items 1 to 10 of 10 on page 1 of 1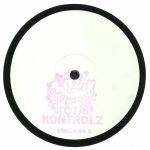 Cat: GTD 001. Rel: 21 May 18
Total Kontrolz (7:15)

Total Kontrolz (Mr G's G10 dub) (6:28)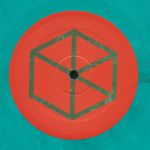 Cat: EXKUR 003. Rel: 21 May 18
Elementz Of Noise & Infinite Leap - "The Grand Escape" (10:23)

Soul Intent - "The Fire" (feat Sula Mae) (4:55)

Soul Intent - "It's OK To Be Sad Sometimes" (5:23)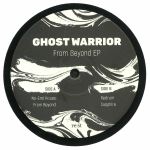 Cat: RE 14. Rel: 21 May 18
No-End House (5:45)

From Beyond (5:38)

Redrum (5:07)

Sapphire (5:30)
Cat: TMR 011. Rel: 21 May 18
Greenleaf - "A Diffrent Story" (6:51)

Drum Cypha - "Beware Of Falling Objects" (6:00)

Contact Lost - "Snake Pit" (6:08)
Review: Transmute continue their climactic return to form with this hair-raising V/A three-tracker. Hot on the heels of DJ Trax' EP earlier this year, once again it's a powerful document that nods sagely in all jungle directions. Greanleaf takes us back to a Moving Shadow mindset with lush airy breaks and jazzy touches while Drum Cypha unleashes his inner beast with a white knuckle hardcore homage. Finally Contact Lost gets dreamy with a little techno sensibility in the hypnotic chords. The story ain't over yet...
…

Read more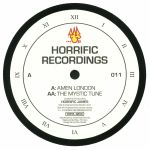 Cat: HORRIFIC 011. Rel: 21 May 18
Amen London (5:08)

The Mystic Tune (5:37)
Review: Don't call the trading standards or anything, but Horrific James isn't a horror at all. He's quite the charming chap who will make you feel totally at home in his company. Unless he's behind the decks of course, then it's brutal business all the way. "Amen London" says it all; savage momentum, detailed break edits and a riff that's raw enough to make Digital blush. "The Mystic Tune" has a few more twists in its tale as an off-beat bassline bounces back and forth over twisted steppy drums while creepy pads breeze in and out with pure ice appeal. Amen to this.
…

Read more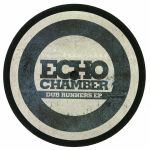 Cat: ECHO 005. Rel: 21 May 18
LQ - "Dub Runners" (Hardware mix) (4:31)

LQ - "Dub Runners" (Ishan Sound remix) (4:02)

LQ & Midnight Dubs - "Dubplate Jugglin'" (5:41)
Review: Echo Chamber sound bossman LQ takes us back to the rare-as-hens-teeth Echo Plate dub from 2016 with two new twists. The Hardware mix cuts straight to the chase with the dominant alien croaking bassline taking centre stage almost instantly. Ishan Sound then continues to add a little more theatre with lavish strokes of eastern strings and added layers of percussion. Finally we have a brand new cut "Dubplate Jugglin'". Following LQ and Midnight Dubs' last co-lab "Smuggler's Anthem", it's another thoroughbred jungle twist with full attention paid to the brain-melting detailed drum edits. Get running.
…

Read more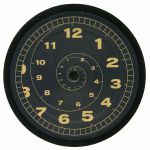 Cat: DIS 119. Rel: 21 May 18
Interval (6:06)

Buzzed (5:38)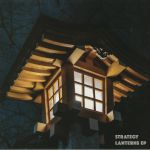 Cat: EXIT 077. Rel: 21 May 18
Kings Of Kochi (4:13)

Lanterns (3:58)

Chlorine (3:41)

Put God First (2:59)

Yung Pepsi (3:44)
Review: Level up! Strategy sheds a little light on skills you might not know he's got in the form of "Lanterns", his debut EP. Usually known for rallying up the troops with Dub Phizix and laying down rapid-fire bars, here we find the Salford vibe lord showcasing his beat skills... And they're serious. From the click-boom ricochets of the title track to the rare-cooked menace of "Kings Of Kochi" via the waspy political triple-skipper "Put God First", this is Strategy writing a whole new chapter. Pay attention.
…

Read more
Cat: RETRO 016. Rel: 21 May 18
Villem & McLeod - "Burners" (5:30)

Roygreen & Protone - "Arbitrary" (feat Robbe) (6:22)

Macca - "What You Need" (5:38)

Phase - "Subconscious Thinking" (7:15)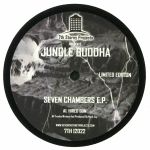 Cat: 7 TH12022. Rel: 21 May 18
Hired Gun (6:28)

Drug Me (remix) (5:47)

Hired Gun (E-Z Man Tardis remix) (5:30)

The Chamber (5:00)

Living In The Lie (4:10)

Untitled (5:07)

Purple Gnome (5:57)
Review: Three years in the making; 7th Storey proudly present the stark, twisted foundation-setting work of Mark Loy under his Jungle Buddha guise. Originally released in 1993 on Poetic Justice, the originals have been excavated from DAT, mastered, restored and cut back to wax in all their OG jungle tekno glory. Chaotic, rough, ready and riddled with prang aesthetics to make an army of rudeboys run for miles, this is still sounding decades ahead of where we are right now. A serious artefact.
…

Read more
Items 1 to 10 of 10 on page 1 of 1