Today: Coldwave/Synth
Items 1 to 13 of 13 on page 1 of 1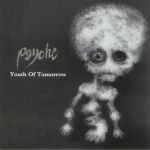 Cat: ARFA 268. Rel: 22 Jan 18
Youth Of Tomorrow (extended mix) (5:35)

Youth Of Tomorrow (4:04)

Truth Or Consequence (4:39)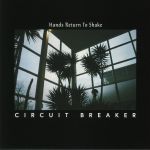 Cat: HARBINGER 178. Rel: 22 Jan 18
Soft-Talk (3:50)

Hands Return (3:33)

Propulsion (4:44)

Black Sprays (4:09)

Transient Life (3:12)

Assemblage (3:15)

Thoughts Return (2:36)

Possession (4:58)

Alert (3:51)
Cat: INV 192LP. Rel: 22 Jan 18
Captives (Always Then) (3:03)

Waiting For The Fall (4:15)

Hands (3:35)

Leaning (4:21)

Here It Comes (3:09)

Until I'm Cold (4:03)

Always Then (4:12)

Boots (2:55)

Dreams (4:58)

The Truth (3:58)

Captives (Always Then Revisited - 2017 version) (3:01)

Here It Comes (2017 version) (3:18)

Always Then (2017 version) (3:36)

Hands (2017 version) (3:44)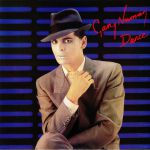 Cat: BBQLP 2146. Rel: 22 Jan 18
Slowcar To China (8:57)

Night Talk (4:18)

A Subway Called 'You' (4:33)

Cry The Clock Said (9:48)

She's Got Claws (4:58)

Crash (3:33)

Boys Like Me (4:17)

Stories (3:02)

My Brother's Time (4:35)

You Are, You Are (3:59)

Moral (extended version) (5:36)

Stormtrooper In Drag (4:53)

Face To Face (3:32)

Dance (2:30)

Exhibition (4:21)

I Sing Rain (2:13)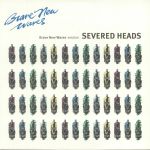 Cat: ARFA 305A. Rel: 22 Jan 18
Halo (intro) (3:32)

Legion (3:38)

Propeller (5:14)

Oscar's Grind (4:50)

Mambo Fist Miasma (3:24)

Harold & Cindy Hospital (3:14)

Twenty Deadly Diseases (3:47)

Petrol (4:34)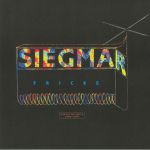 Cat: MM 005. Rel: 22 Jan 18
Brave People (5:34)

Point It Out (6:25)

Aero (5:19)

Round The Country (5:29)

Point It Out (Manfredas remix) (9:01)

His Love His Hate (6:29)

Coverages All Over (5:19)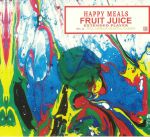 Cat: LSSN 039CD. Rel: 22 Jan 18
Run Round

La Labas

If You Want Me Now

Fruit Float

Suivez-Moi

Now That You Have Me

Suivez-Moi (Stabudown Prod remix)

If You Want Me Now (Apostille Wants You Now remix)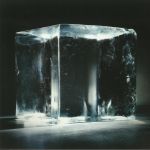 Cat: IDIB 74LP. Rel: 22 Jan 18
Digital Rain (5:17)

Black Pyramid (1:00)

The City Of Roses (2:40)

Double Exposure (1:54)

The Runner (1:42)

Air Museum (2:47)

Monsoon (0:52)

Magma (1:49)

What If? (3:18)

The Windscreen (1:13)

Mirror Image (1:01)

Liquid Lucite (1:17)

Aerosol (0:39)

Ship Of Theseus (2:14)

La Ville De Neige (2:01)

Seven Corners (2:01)

Cellophane (0:43)

Pulsations (2:50)

Houston (5:26)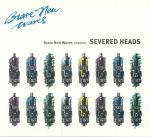 Cat: ARFA 305CD. Rel: 22 Jan 18
Halo (intro)

Legion

Propeller

Oscar's Grind

Mambo Fist Miasma

Harold & Cindy Hospital

Twenty Deadly Diseases

Petrol

Interview With Brent Bambury (1986)

Interview With Brent Bambury (1990)
Review: Back in 1986, while on tour in Canada with Skinny Puppy, Severed Heads pitched up at the CBC studios and delivered a live-to-air performance on the now legendary indie and alternative radio show Brave New Waves. Here made available on CD for the first time, the session sees the legendary Australian band run through bubbly, eccentric and occasionally notably different versions of songs from The Big Bigot and Dead Eyes Open. Front man Tom Ellard provides quirky spoken interludes and seemingly off-the-cuff speeches throughout, while the disc also includes the band's accompanying interview with the show's long-running host Brent Bambury.
…

Read more
Cat: BUSHRECORDINGS 000CD. Rel: 22 Jan 18
Drum Introduction

U Ma Ngi Hamba Nawe Thuli U Bizwa I Peacock (When I Walk With Thuli, They Call Her Peacock)

Thembalami (My Trustworthy)

Sesi U Hi Komba Mihlolo (My Sister, She Is A Miracle)

Mandela U Humile Jele (Mandela Is Released From Jail)

Koko Rebolele (Please Open The Door For Us)

Tanda Tula Se Yi Cincile (Tanda Tula Has Changed)

Mosadi Yo Mobotsi (A Beautiful Woman)

Tamanini (Hello, Hello)

Drum Interlude

N'wa Maxalana A Nga Ala Ntumbuluko (Nwamaxalana Refuses The Nature)

A Kuri Na Xinyenyana (There Was A Bird In The Garden) Dolphin

Mukutsuri Hosi Ya Mina (You Are My Saviour) Eric

Yehova Xikwembu Xanga (God Is My King) Eric

Rirandzu Ra Yesu (Love Of Jesus) Pretty

U Nga Rili Nwana Sesi (Please Don't Cry My Baby Sister) Chris

Lo Machine Wa Khuluma (Talking Machine) Chris

Ngiri Ngiri Wo Ngirimele Kaya (Iam Walking Home) Chris

La La Go Nna (Rest With Me) Clenny

Joko Ya Hao E Bobebe (God's Belief Makes My Heart Free) Clenny

Tatana Hi Vana Va Wena (Father, We Are Your Children) Chris

Xisaka Xa Tuva Manguvalawa (The Nest Of A Bird) Magie

Tanda Tula Se Yi Cincile (Tanda Tula Has Changed) Jenette

Modimo A Li Teng A Kgo Na Matata (When God Is Around There Is No Problem) Harry

Keya Morata U Wa Ntata (I Love God & He Loves Me) Stars

Wa La Matsidiso (Matsidiso Is Crying)

Madume Dume Dume (Hello Everyone)
Review: Superpitcher first stumbled on the Tanda Tula camp staff choir whilst on a safari holiday in South Africa. Having fallen in love with their energetic Shangaan sing-alongs and polyrhythmic drum rhythms, he offered to record a CD for them to sell in that shop. Happily, he's now decided to make it available to a wider audience via the Hippie Dance label he founded with Pachanga Boys partner Rebodello back in 2011. It's thoroughly absorbing, all told, thanks in part to Superpitcher's ability to capture the choir "live" in all their pomp. The combination of enthusiastic vocals, tribalistic rhythms, impromptu percussive accompaniments and bags of atmosphere makes for life-affirming listening.
…

Read more
Wednesday 17 January 2018
Cat: IDIB 74CD. Rel: 22 Jan 18
Digital Rain

Black Pyramid

The City Of Roses

Double Exposure

The Runner

Air Museum

Monsoon

Magma

What If?

The Windscreen

Mirror Image

Liquid Lucite

Aerosol

Ship Of Theseus

La Ville De Neige

Seven Corners

Cellophane

Pulsations

Houston
Review: Johnny Jewel has spent the last few years living close to California's arid deserts, something which apparently came as a shock to a musician who has spent most of his life dodging rain and snow in Portland and Montreal. Pining after moisture (his words), the Chromatics main man decided to record an album designed to play "as a singular liquid movement". In a statement accompanying the album, he describes the new age-tinged, ambient set as the aural equivalent of "the ever-changing movement of clouds obscuring the moon". It's an apt description, with sweeping synthesizer movements, gentle melodies and the producer's usual cinematic instincts combining to create a retro-futurist ambient masterpiece.
…

Read more
Stand By
(coloured vinyl 12" + insert with obi-strip)
Cat: FFL 036. Rel: 22 Jan 18
Bolero (21:45)

Une Drole De Journee (3:57)

Stand By (14:05)
Cat: HERTZ 2000. Rel: 22 Jan 18
Zeichen Der Zeit (UFO Hawaii mix) (3:31)

Zeichen Der Zeit (Fred Und Luna mix) (3:21)
Review: Achim Dauerfisch, Achim Treu, Doc Troid, Kunstler Treu are all part of the oddball crew known as UFO Hawaii, an outfit specialising in all things to the left of field, and that means anything from post-punk to exotica, and beyond! Here, they appear as remixers, predictably remixing their own tune, the wacky "Zeichen Der Zeit", into a zesty little coldwave monster for the Neo-romantics and B-side diggers alike! The second remix comes from Fred und Luna, a fictional duet invented by outsider Rainer Buchmuller, who quickly drops his own vocal love on Hawaii's already bizarre original cut. As you'd expect, the results are fabulous, and surely give hope to all those thinking that post-punk is dead.
…

Read more
Items 1 to 13 of 13 on page 1 of 1