Items 1 to 7 of 7 on page 1 of 1
Cat: HT 01. Rel: 20 Jun 18
Crowd Control - "Yes It's Me" (4:59)

Crowd Control - "Can't Keep My Hands" (4:50)

Popka - "Rhythm Child" (8:23)

Popka - "Too Much Pressure" (8:22)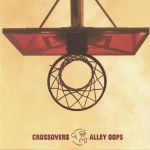 Cat: DLGONWAX 002. Rel: 20 Jun 18
Cody Currie - "ACE, At The Point Of Collapse" (5:14)

Sebb Junior - "Greatest Feelings" (5:54)

Demuir - "Let's Get In It" (7:16)

Black Loops - "French Affair" (6:24)

Hotmood - "Voyage To The Onda" (6:41)

COEO - "Azzurro" (7:37)
Review: The team behind upstart imprint De La Groove has done a fine job on this compilation style extravaganza, which features tracks from an impressive selection of hotly tipped producers. Highlights include the bouncy, shirts-off loop-disco of Cody Currie's "ACE, At The Point of Collapse", the super-groovy, jazz-flecked deep house warmth of Demuir's "Let's Get In It", the effervescent sweetness of Black Loops' summery roller "French Affair", and the fluttering flute solos of Hotmood's goodtime jazz-funk revision "Voyage To The Onda". The purest expression of jazzy, smoky deep house is provided by COEO, whose clarinet-sporting "Azzurro" is probably our pick of a very strong bunch.
…

Read more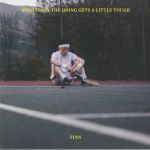 Cat: DFTD 542. Rel: 20 Jun 18
Sometimes The Going Gets A Little Tough (4:46)

Sometimes The Going Gets A Little Tough (instrumental) (4:48)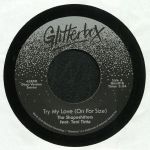 Cat: GLITS 018. Rel: 20 Jun 18
Try My Love (On For Size) (3:37)

When Love Breaks Down (7" edit) (4:18)
Review: Not only has it been some 15 years since The Shapeshifters bothered the pop charts with soaring disco-house anthem "Lola's Theme", but also nearly a decade since their last vinyl single. Appearing on a tasty seven-inch single, this two-tracker for Glitterbox features some of their strongest work since those halcyon days. A-side "Try My Love On (For Size)" is arguably the duo's most "pure" disco cut to date - a classic production that boasts rising horns, sweeping strings and a strong, Salsoul-esque vocal from Teni Tinks. Turn to the flip for the more relaxed and groovy "When Love Breaks Down", a future end-of-night anthem that's as poignant as it is uplifting.
…

Read more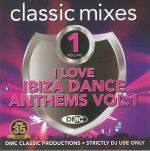 VARIOUS
Cat: DMCCLASS 51. Rel: 19 Jun 18
Ibiza Dance Anthems Vol 1 (part 1)

Ibiza Dance Anthems Vol 1 (part 2)

Alison Limerick - "Where Love Lives" (Steve Anderson remix)

Robin Vs Massive Attack - "Show Me Unfinished Sympathy Mix"

Ultimate Horn Section Mix

Darude Vs Robert Miles - "Children Of The Sandstrorm"

Old Skool - "Nu Skool House Mix"

The Source - "You Got The Love" (feat Candi Station - Divine Inspiration remix)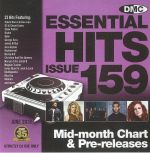 VARIOUS
Cat: DMCHITS 159. Rel: 19 Jun 18
Becky Hill - "Sunrise In The East" (radio edit)

Calvin Harris & Dua Lipa - "One Kiss" (Jauz remix radio)

Cash Cash - "Finest Hour" (feat Abir - Michael Calfan remix)

Christine & The Queens - "Girlfriend" (feat Dam Funk - DMC clean)

Drake - "I'm Upset" (clean)

George Erza - "Shotgun"

James Arthur - "You Deserve Better"

Jess Glynne - "I'll Be There" (Cahill edit)

Jonas Blue - "Rise" (feat Jack & Jack - radio)

Kylie Minogue - "Stop Me From Falling" (Cerrone main mix)

Labrinth & Sia & Diplo Present LSD - "Genius" (clean)

Maroon 5 - "Girls Like You" (feat Cardi B - clean)

Meghan Trainor - "Let You Be Right" (clean)

OneRepublic - "Start Again" (feat Logic)

Rita Ora, Cardi B, Bebe Rexha & Charli XCX - "Girls" (clean version)

Robin Schulz - "Unforgettable" (feat Marc Scibilia)

Robinson - "Nothing To Regret" (Joe Stone remix edit clean)

Rudimental - "Toast To Our Differences" (feat Shungudzo, Protoje & Hak Baker)

Sabrina Carpenter - "Alsmost Love"

Shakira - "Clandestino" (feat Maluma)

Snow Patrol - "Wild Horses"

Tom Walker - "Leave A Light On" (Cheat Codes remix)

U2 & Cheat Codes - "Love Is Bigger Than Anything In It's Way"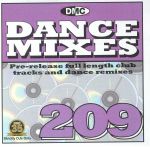 VARIOUS
Cat: DJODM 209. Rel: 19 Jun 18
AFFKT - "Jan Mayen"

Angel Gold - "Sticks & Stones" (Ruffloaderz remix)

Cash Cash - "Finest Hour" (feat Abir - Michael Calfan extended remix)

CID & Anabel Englund - "Use Me Up" (extended)

Disco Evangelists - "De Niro" (Agoria Rotor extended)

Duke Dumont - "Inhale" (The Tribe Of Good mix)

Jack Rose - "Not The One" (Mike Delinquent remix)

Jess Glynne - "I'll Be There" (Cahill remix)

Jonas Blue - "Rise" (feat Jask & Jack - Jonas Blue & Eden Prince remix)

Just Kiddin - "Body Talk" (extended)

Kylie Minogue - "Stop Me From Falling" (Cerrone TV mix)

Martin Garrix & Loopers - "Game Ovwer" (extended)

Matoma - "Lonely" (feat Max - Steve Aoki remix)

Rita Ora, Cardi B, Bebe Rexha & Charli XCX - "Girls" (Steve Aoki remix)

Robinson - "Nothing To Regret" (Joe Stone remix clean)

Years & Years - "If You're Over Me" (NOTD remix)

Yungen - "Mind On It" (feat Jess Glynne - T Matthias remix)
Items 1 to 7 of 7 on page 1 of 1