Alemayehu Eshete
Items 1 to 3 of 3 on page 1 of 1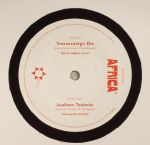 Cat: AFR 45016. Rel: 20 Jun 16
International
Bahta Gebre Hiwot - "Tessassategn Eko" (4:04)

Alemayehu Eshete - "Ayalqem Tedqem" (3:22)
Review: Afro 45's / Mr Bongo show no signs of stopping their tireless run of form and, 7" after 7", they just keep on producing the goods. There's yet more '70s goodness with this new little scorcher: the A-side is 1973's "Tessassategn Eko" by Bahta Gebre Hiwot, a pensive Ethiopian pop hit for all sorts of music fans to enjoy, but "Ayalqem Tedqem" by Alemayehu Eshete on the B-side is where it's at... just listen to that bass and you'll instantly recognize this wonderful little cover.
…

Read more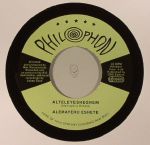 Cat: PH 45011. Rel: 05 Jun 17
International
Alteleyeshegnem (4:54)

Temar Ledje (4:22)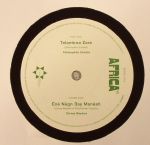 Cat: AFRO 45010. Rel: 25 Jan 16
International
Alemayehu Eshete - "Telantena Zare" (3:46)

Girma Beyene - "Ene Negn Bay Manesh" (4:03)
Review: vKeen Africa 45 followers should recognise Eshete's name as he's appeared on the series before. Mr Bongo call him the Ethiopian James Brown and the Abyssinian Elvis... And they're not far off. This 74 rarity shows him crooning and crying at full pelt over a solid funk groove that's powered by piano and guitar. Flip for an equally rare vocal track from fellow Ethiopian Girma. Recorded in 69, full focus is squared on the lavish organ leads while the horns provide a soft but sturdy backdrop.
…

Read more
Items 1 to 3 of 3 on page 1 of 1