Labels
Items 1 to 3 of 3 on page 1 of 1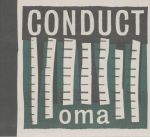 Cat: BMTCD 009. Rel: 23 Oct 17
Drum And Bass
Welcome In

The Rain, It Come (feat Rick)

Out Of The Blue

San Bushmen

Overprint

RDM

Shards

Water & Oil (feat Georgia May)

Omakia

Uharibifu

Escapism

Pittance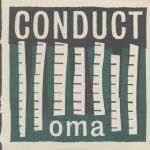 Cat: BMTLP 009. Rel: 16 Oct 17
Drum And Bass
Welcome In (5:19)

The Rain, It Come (feat Rick) (5:44)

Out Of The Blue (4:19)

San Bushmen (4:46)

Overprint (4:49)

RDM (4:38)

Shards (4:55)

Water & Oil (feat Georgia May) (5:07)

Omakia (3:52)

Uharibifu (5:04)

Escapism (5:44)

Pittance (4:33)
Review: Hot on the heels of their "Matriarch" prequel, Conduct stand firm and deliver the release of their lives; frothing out of an awe-inspiring, otherworldly cauldron of ideas, instrumentation and personal influences and dark energies, Oma is unlike anything you've heard before (including their still-ace Borderlands debut album) as it flexes from visceral tribal odysseys such as "The Rain It Come" and "San Bushmen" and 23rd century bloodclart jungle techno such as "RDM" to delicate, introspective excursions such as "Water & Oil" and the smoky blues of "Escapism" and beyond. Without question, one of the most vital and refreshing drum & bass albums of the year.
…

Read more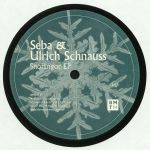 Cat: BMT 043. Rel: 27 Nov 17
Drum And Bass
M7 (6:04)

Interstate (6:40)

Snoflingor (6:25)
Review: Now here's a meeting of the mind. Old friends Seba and Schnauss collide for a one-off vinyl-only trio on BMT. Seba's sense of space and dynamics rekindle elements of Schnauss' Ethereal 77 alter ego as the pair wile out cosmically. "M7" is a pristine dream roller with several atmospheric layers wrapped over gentle synth bass plucks and a classically rolling drum arrangement. "Interstate" is a much more direct and contemporary piece with its precision plucked elements and off-beat acidic flurries. Finally "Snoflingor" provides the final trip into the stars with a firm sense of triumph rising subtly throughout. A collection that lives up to the hype.
…

Read more
Items 1 to 3 of 3 on page 1 of 1