Norman Jay
Items 1 to 2 of 2 on page 1 of 1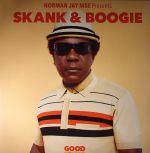 Cat: SBESTLP 71. Rel: 30 Nov 15
Disco/Nu-Disco
St Germain - "Pink Panther Theme" (3:55)

Slim Smith - "Everybody Needs Love" (2:19)

Michael McDonald - "Living For The City" (5:00)

D-Influence - "Good Lover" (3:43)

Paul Johnson - "Better Than This" (Dego & Kaidi 2000 Black mix) (4:22)

The Chi-Lites - "I Keep Comin' Back To You" (4:04)

The Real Thing - "Love Takes Tears" (3:32)

Deodato - "Never Knew Love" (5:41)

Delroy Wilson - "Better Must Come" (2:47)

Laurel Aitken & The Gruvy Beats - "Kent People" (2:50)

The Crystalites - "Splash Down" (original mono recording) (2:56)

Stone City Band - "Little Runway" (feat Rick James) (9:34)

The Fantastic Four - "I Got To Have Your Love" (5:10)

Chanson - "Don't Hold Back" (4:25)

Baby Washington - "Think About The Good Times" (vinyl only bonus track) (2:43)
Review: Rob Da Bank always knows best. His Sunday Best imprint now brings us Good Times: Skank & Boogie, compiled by the one and only Norman Jay. This is in its 12th edition so you can certainly trust the DJ on this one. Starting out with a cover of the classic Pink Panther theme by Henri Mancini by St. Germain, it also features another brilliant cover of Steve Wonder's "Living For The City" by Michael McDonald (Doobie Bros./Steely Dan) but there's some super fine boogie in the form of Paul Johnson's "Better Than This (Dego & Kaidi 2000 Black mix)". There's classics too; the timeless wonder of Deodato's "Never Knew Love" from 1984 and Stone City Band's 1980 hit "Little Runway" featuring Rick James. All killer, no filler on this one, thank you Sir Norman!
…

Read more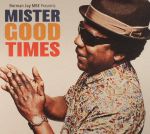 Cat: SBESTCD 79. Rel: 28 Aug 17
Disco/Nu-Disco
Vicki Sue Robinson - "Daylight"

James Brown - "Funky President (People It's Bad)"

The Main Ingredient - "Instant Love"

Organized Konfusion - "Open Your Eyes"

Esther Phillips - "Our Day Will Come"

Loleatta Holloway - "Short End Of The Stick"

The Whispers - "Homemade Lovin'"

Shalamar - "Right Here"

Barry White - "I Only Want To Be With You"

The Peddlers - "Lost Continent"

Rune Gustafsson - "California Soul"

Georgie Fame - "Sweet Thing"

Vehicle - "Ides Of March"

Young Disciples - "Get Yourself Together"

Eddie Kendricks - "On My Way Home"

E3 - "Do What You Gotta Do"

Slim Smith & The Uniques - "Build My World Around You"

Aretha Franklin - "I'm Every Woman"
Review: Famously, Norman Jay MBE's Good Times Sound System has been providing the essential party soundtrack at Notting Hill Carnival for as long as anyone can remember. As the years have rolled by, the legendary selector's annual tie-in compilation has become almost as essential. This year's version, Mister Saturday Night, boasts Jay's usual blend of goodtime grooves, well-known anthems and forgotten favourites, with an emphasis on funk, soul, disco, reggae, hip-hop, boogie and break-driven funk-rock. The veteran DJ gets extra marks for including Aretha Franklin's lesser-celebrated version of "I'm Every Woman", Young Disciples' killer acid jazz era jam "Get Yourself Together" and Esther Philips' impeccable "Our Day Will Come".
…

Read more
Items 1 to 2 of 2 on page 1 of 1