Items 1 to 2 of 2 on page 1 of 1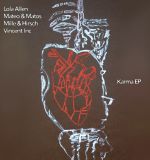 Cat: ADEEP 1. Rel: 04 Sep 17
Deep House
Lola Allen - "Karma"

Mille & Hirsch - "I Get DEEP"

Mateo & Matos - "Idris Rises"

Vincent Inc - "Tears Of God"
Review: AntiDEEPressant is a new label that kicks off with a strong cast of contenders exploring interesting facets of the deep house tradition, starting off with the sultry wonder of Lola Allen's "Karma". There's mystery woven in between the African percussion that shapes out her track, and it's a pleasure to get lost in. Millie & Hirsch take a tender approach to Roland D Clark's classic "I Get Deep", while Mateo & Matos push the tempo back up with the jazz-tinged "Idris Rises." Vincent Inc is last on the list, and he cruises in with the slow and strange tones of "Tears Of God".
…

Read more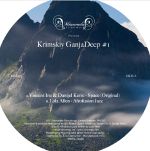 Cat: MND 37. Rel: 04 Sep 17
Deep House
Vincent Inc & Danijel Kevic - "Space"

Lola Allen - "Afrofusion Jazz"
Review: Minuendo calls upon Vincent Inc and Danijel Kevic to kick off their latest single, and they do so in fine style with the luxurious sweeping chords of "Space". Twinkling pianos, speech samples and a carefully measured set of deep house drums make this the consummate slice of pool-side dance music for those who can still find some sun at this time of year. Lola Allen steps up to the B side with something a little more sassy in the shape of "Afrofusion Jazz". As the title might suggest, there's a mixture of influences tumbling into this track, most notably with some wildly filtered jazz organ and funk licks stewing in the pot, and just when you think it's going to break it swerves off into submerged Moodymann territory. This is unpredictable house music at its finest.
…

Read more
Items 1 to 2 of 2 on page 1 of 1