Items 1 to 3 of 3 on page 1 of 1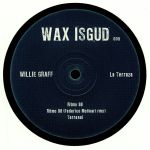 Cat: WISGUD 005. Rel: 25 Mar 18
Deep House
Ritmo 98 (7:54)

Ritmo 98 (Federico Molinari remix) (7:11)

Terrenal (6:44)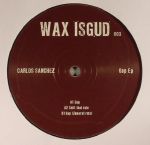 Cat: WISGUD 003. Rel: 29 May 18
Deep House
Gap (6:44)

Shift That Rule (7:44)

Gap (Janeret remix) (7:00)
Review: Carlos Lowwaxx Sanchez joins the party at Isgud off-shoot Wax Isgud with two of his trademark smoke-stacked jackers. With a cool, restrained sense of groove running throughout "Gap" takes the lead with an early 2000s Chicago-style strut - brushed shuffled drums and a mild sense of jazz to the rippling chords. "Shift That Rule" digs deeper again, switching the drums to a more linear arrangement allowing the dreamy chords ebb and flow over the track. Remix-wise Parisian deep house professor Janeret twists "Gap" so the chords create a soft undulating bed for a cosmic wave of big breeze pads. Beautiful.
…

Read more
Rinaldo Makaj - "Giorni Dispari"

Tato - "Osi"

Jack Wickham - "Canary"

2Vilas - "Lost In Town"

Nick Beringer - "Polar Plateau"

Dakpa - "Noisy Binary"

Lost Act - "Melonine"

Martienzor - "Poseidonia"
Items 1 to 3 of 3 on page 1 of 1