Labels
Items 1 to 2 of 2 on page 1 of 1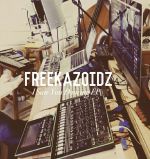 Cat: SA 004. Rel: 11 Sep 17
Deep House
I Saw You Dancing (feat Tilson)

Anambra

Deep Lake

Early Morning House
Review: Seven Davis Jr. is the go to man for truly soul-inflected, boogie down house music, and so it goes on this new transmission on his Secret Angels label. Whether he's actually a part of the Freekazoidz project isn't clear, although it does sound like he may well be when you fire up the sensual rumble of "I Saw You Dancing" (featuring Tilson on autotuned vocals). "Anambra" is more of a tracky premise that lets the drums do all the talking, "Deep Lake" heads into a strange, bassy corner of deep house and then "Early Morning House" brightens up the party with a sax-licked jam for the late end of the party.
…

Read more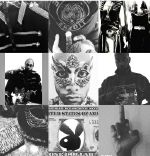 Cat: SA 003 . Rel: 27 Feb 17
Deep House
Awake (4:29)

Babes (3:33)

99 Candles (3:08)

Rude (3:35)

Out There (4:49)

Felicia (4:54)

This Weekend (4:02)

Me Like U (3:41)

Playboy (3:36)

Mate (2:59)

Last Call (3:35)

Mr Legit (4:17)
Review: It's never easy keeping up with all the absolute gold that comes flying out of Seven Davis Jr's studio, but it makes it all the more fun playing catch up. Having kicked off his Secret Angels label last year with an EP and an album, he's already back with yet another long player spread across two discs and dripping with that irresistible, neo-soul enriched boogie. This is house music how it should be done, channelling the influence of P-funk, Prince and D'Angelo to make some of the sweetest party-starting material you're likely to hear all year. Do you need any more convincing?
…

Read more
Items 1 to 2 of 2 on page 1 of 1