Items 1 to 2 of 2 on page 1 of 1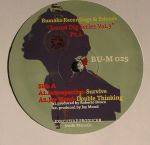 Cat: BUM 025. Rel: 10 Aug 15
Deep House
Introspective - "Survive" (8:12)

Jay Mond - "Double Thinking" (6:35)

Sean Bird - "Track 3" (7:04)

Wallflower - "Dove Tales" (7:04)
Review: Jenifa Mayanja continues on with her pursuit of spiritual deep house on her Bu-Maka Records imprint. This time by recruiting various artists in harmony with her labels mission statement. "Survive" by Introspective is all uplifting pads, sultry afro rhythms and restrained 303 squelch; sounds good enough right? Next up is "Double Thinking" by Berlin's Jay Mond, who goes for more of a Detroit, high tech soul exploration. On the flip we have "Track 3" by Sean Bird providing another raw and tight, yet smooth deep house cut. Finally "Dove Tales" by Wallflower channels the dreamy, early nineties aesthetic of Larry Heard.
…

Read more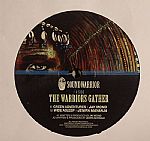 Cat: SW 003. Rel: 27 Sep 14
Deep House
Jay Mond - "Green Adventures"

Jenifa Mayanja - "Wide Asleep"

Lilith - "Shadow Boxing"

Dakini9 - "NRG & Power"
Review: Hitting their third release with a fierce selection of fighting tones, the Warrior Sound imprint continues to draw on the immediate circle of artists hovering around the Plan B crew to deliver forward thinking and downright dirty house and techno tackle. Jay Mond leads the way with the abrasive synth tones and brooding atmosphere of "Green Adventures", before Jenifa Mayanja cools the flaring tempers with the swirling, melodic warmth of "Wide Asleep". Lilith turns up the heat with the steamy bass-laden groove of "Shadow Boxing" and label boss Dakini9 has a stubborn thump at work on "NRG & Power" with subtle touches of melody and sampling drifting over the top.
…

Read more
$8.83
SAVE 25%
in stock
$6.62
Items 1 to 2 of 2 on page 1 of 1