Items 1 to 2 of 2 on page 1 of 1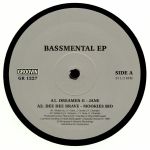 Cat: GR 1227. Rel: 26 Feb 18
Deep House
Dreamer G - "Jane" (5:35)

Dee Dee Brave - "Mookies Bio" (6:18)

Grampa - "I Don't Care" (7:22)

Gate-Ah - "Somehow Someway" (6:10)
Review: Stone cold seminal. Originally released on King Street off-shoot 11:07 Presentations, this agenda-setting Kerri Chandler produced EP still hits home 20 years after its first outing. Classic garage house with all the room to swing and warm organ work, every track is a highlight from Dee Dee Brave's (AKA Holly Simpson) spine-melting spoken word on "Mookies Bio" to the untouchable "I Don't Care" featuring stern words from Kerri's very own grandfather. A genuinely timeless and soul-stirring artefact.
…

Read more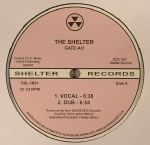 Cat: SHL 1001. Rel: 23 Mar 18
Deep House
The Shelter (vocal) (6:28)

The Shelter (dub) (6:27)

The Shelter (instrumental) (6:29)

The Shelter (Freeman) (6:28)
Review: Way back in 1992, Kerri Chandler - then in the early days of his career - joined forces with vocalist Christopher McCoy to pay tribute to Club Shelter, a now legendary NYC house venue that had opened its doors a year earlier. As this reissue proves, the track has lost none of its potency in the 25 years since its release. McCroy is in fine form on the main vocal mix which kicks off A-side, extolling the virtues of "The Shelter" over Chandler's killer mixture of synth bass, skippy, New Jersey style drums and wild organ stabs. He adds impassioned freestyle version to the similar tasty Dub and the impeccably stripped back "Freeman" mix. A fine package is completed by Chandler's rock solid instrumental version.
…

Read more
$9.60
SAVE 25%
in stock
$7.20
Items 1 to 2 of 2 on page 1 of 1