Borusiade
Items 1 to 3 of 3 on page 1 of 1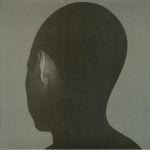 Cat: COMEME 043. Rel: 19 Mar 18
Techno
Cluster (6:22)

Breathe (6:32)

Dormant (6:03)

An Aquarian Feeling (7:31)

Undone (2:36)

Silent (Replicant version) (3:21)

A Body (6:07)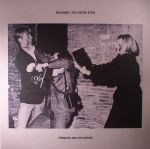 Cat: CITI 022. Rel: 19 Jun 17
Techno
Borusiade - "Infatuation" (5:28)

Borusiade - "Confutation" (6:19)

The Sixteen Steps - "Signals From The South" (6:28)

The Sixteen Steps - "Promises On The Run" (7:17)
Review: Rampant and 'up for it' as usual, the Cititrax label is back with a new set of wayward technoid experiments for the more trained ears on the dancefloors. This time it's Romania's Borusiade and newcomer The Sixteen Steps who share two sides of a wax plate and, of course, proceed to annihilate any idea of a quiet night in. The former sets off with the mechanical acid bumps of "Infatuation", guided by an eerie set of vocal blurs, and that's followed by the comparatively more beat-centric techno of the apocalyptic "Confutation". On the flip, The Sixteen Steps first lands on "Signals From The South", a house banger with noxious levels of mutant bass at its core, followed by the single-minded industrialism and sheer techno brutality of "Promises On The Run". WOWZAH!
…

Read more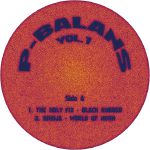 Cat: PB 001. Rel: 22 Aug 16
Techno
The Holy Fix - "Black Rubber"

Khidja - "World Of Noon"

Borusiade - "Marsch"

Utopus - "Re-Velvet"
Review: P-Balans is a new imprint in the Future Nuggets emerging constellation. A tehnodelia ramification within the Bucharest electronic scene that will host rising names like Khidja and Borusiade while introducing new characters like The Holy Fix (Camil Dumitrescu, co-member of Delusion Men) and Utopus (Ion D, producer of Steaua de Mare, Raze de Soare, Anahore?ii among others) already featured on "Sounds on the Unheard from Romania vol. 2". Keeping the same strategies of fusion and diffusion as Future Nuggets, P-Balans will explore the space traversal to techno, entering and exiting the dark halls of the club through multiple doors.
…

Read more
Items 1 to 3 of 3 on page 1 of 1