Labels
Items 1 to 3 of 3 on page 1 of 1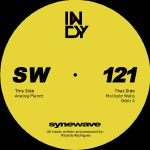 Cat: SW 121. Rel: 16 Oct 17
Techno
Analog Planet

Multiple Walls

Orbit X
Review: Ricardo Rodrigues hasn't been active as Industrialyzer for some years, but if there was ever an occasion to revisit the uncompromising techno alias, a release on Damon Wild's legendary Synewave label must surely be it. The Portuguese artist goes in on "Analog Planet" with fearsome intent, serving up that Robert Hood-flavoured mechanized, weaponised loop goodness that gets the business end of the night shaking the way it should. "Multiple Walls" is a funkier affair with a playful organ line, but then it's back to the darkside with the devilish "Orbit X", rounding out an EP of no-nonsense techno like momma used to make.
…

Read more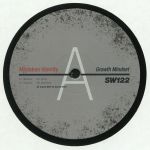 Cat: SW 122. Rel: 05 Feb 18
Techno
Mindset (5:36)

Varity (4:56)

Scalene (5:27)

Backdoor (5:02)
Review: Damon Wild dons his Mistaken Identity guise for the latest 12" on his resurgent Synewave label, and it finds the US techno maestro burrowing into the deeper realms of his sound to create a truly hypnotic kind of boss-level techno. "Mindset" is all low-end pulse that will feel incredible hitting your bones from a proper system, while "Varity" takes a lighter approach that focuses on the upper frequencies. "Scalene" gets lost in an endless loop with a soupcon of disco woven in, and "Backdoor" has a metallic, dubbed out central hook that sounds perfect reverberating over the stern, stripped back rhythms.
…

Read more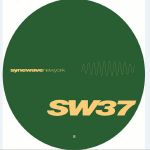 Cat: SW 37R. Rel: 23 Apr 18
Techno
SW37A (5:22)

SW37B (4:46)
Review: Back in 1998, Damon Wild's Synewave was firing on all cylinders and could release records without leaning on the fame of the producers to shift stacks of wax. In the case of SW37, it could have been an even bigger record than it already was had people known back then it was Joey Beltram behind the tunes. It's a record of two distinct halves getting a welcome repress 20 years after the fact, with the A side jam belting you directly in the chops with its chunky square wave bass line and razor sharp beat programming. It's a looped up peak timer par excellence, whereas the B side takes a swerve towards the deep end in a truly mesmerising exploration of sub-aquatic techno.




…

Read more
Items 1 to 3 of 3 on page 1 of 1