Items 1 to 3 of 3 on page 1 of 1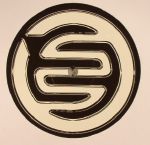 Cat: QRN 2007. Rel: 08 Aug 16
Drum And Bass
Expose (5:11)

Clandestine (5:16)
Review: Zero T and Fierce continue their collaborative assault with two more reminders of proper, authentic, innovative drum & bass. "Expose" is a deep breath stepper, all lean, naked but shrouded in mystery. "Clandestine" takes us deep inside the drums as precision-tuned cymbals splash and shimmer while the kicks and snares punch with crisp energy. Watch out as the track unfolds... There's a lot going on in the subs and pads too. True craft.
…

Read more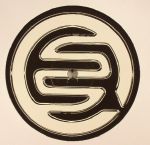 Cat: QRN 2009. Rel: 31 Oct 16
Drum And Bass
Always Something (5:15)

Axis (5:28)
Review: Serious business: Zero T and Fierce have been steadily delivering killer cuts this year that don't just tap into the late 90s neuro roots but rather dig them up and wire them directly into our frontal cortexes. Both "Always Something " and "Axis" really hit hard with that simple-but-effective construction and dark energy; the former with its 10 million volt electrified bassline, the latter for its infectious percussion elements. Mixed down for the modern era, there's no dewy eyed nostalgia - just reminders and references and rugged funk.
…

Read more
Cat: QRN 2008. Rel: 19 Sep 16
Drum And Bass
Scatter (4:27)

Inhibitor (5:06)
Items 1 to 3 of 3 on page 1 of 1