Items 1 to 2 of 2 on page 1 of 1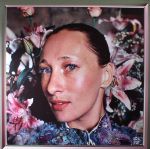 Cat: PFLP 005. Rel: 19 Jun 17
Coldwave/Synth
Petwo, Reality Souf Broker (6:08)

Canal Din (Open Voice) (5:18)

Ahola (3:34)

No One Person Can Ever Be The Center (5:25)

Slow Dance (5:03)

Ama Yes Uzume (6:08)

Time Feel (4:13)

Teth (Baka) (4:51)
Review: It's hard to easily summarize the work of Georgia, AKA New York-based duo Brian Close and Justin Tripp. Like their previous full-length explorations, All Kind Music is a humid affair, with the duo lacing synthesized renditions of traditional Amazonian melodies over humid field recordings, and drum machine rhythms that draw influence from various international musical styles. Throw in eccentric electronics, dub disco basslines, modular bleeps and trippy vocals, and you have a set of tracks that are variously humid, eccentric, experimental and otherworldly, but always hugely enjoyable. You'll also struggle to find a wilder, more intricately programmed new age electro track than "Anhola".
…

Read more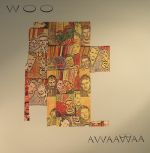 Cat: PFLP 004/NGC 001. Rel: 15 Feb 16
Experimental/Electronic
Odd Spiral (1:59)

Green Blob (3:41)

Mobile Phone (0:56)

The Goodies (5:26)

Homage To Matta (2:40)

Sympti (1:50)

Tick Tock (2:29)

Awaawaa (5:22)

Back On Track (2:18)

Ruby Past Lives (3:07)

Wobbly (1:17)

Robots Dancing (2:24)

Babalonia (1:01)

Sailing (2:29)

Fun, The Final Frontier (2:46)

Fanfare (0:46)
Review: Famously, Woo's Mark and Clive Ives began making music in their Wimbledon bedroom as bored teenagers, way back in 1972. Eventually, it led to a series of obscure - but later celebrated - albums that somehow joined the dots between fuzzy ambience, odd indie-rock, lo-fi jazz, atmospheric acoustic music and other similarly out-there ideas. Here, Palto Flats present a selection of unheard tracks from the brothers' archives, recorded in Wimbledon between 1975 and 1982. Thrillingly, much of the material is more psychedelic and out-there than even their wildest releases, making it an enticing, adventurous hotch-potch of weird and wonderful interludes, doodles and quickly recorded escapades.
…

Read more
Items 1 to 2 of 2 on page 1 of 1