Labels
Items 1 to 3 of 3 on page 1 of 1
Cat: OMBRAINTL 004. Rel: 12 Jan 18
Disco/Nu-Disco
Bagarre Perdue - "Cowboy"

Sutja Gutierrez - "Great Chain Of Being"

Mondowski - "Cold Sweat"

Seven Knives - "Wires Go Golden"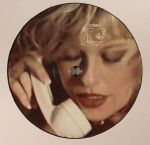 Cat: OMBRAINTL 002. Rel: 05 Jun 17
Disco/Nu-Disco
Curses - "Neu Dimension" (8:37)

K-Effect - "Semantic"

Cannibal Ink - "La Haine" (6:17)

Dawn Again - "Burning Jungles" (6:40)
Review: Ombra International is a vinyl only series inviting artists from different cities from around the globe to contribute their rock and roll or post-punk influenced grooves via slo-mo disco and cold wave sonics. OMBRA INTL 002 is four tracks bringing together Cannibal Ink (Madrid) with the sleazy psych rock of "La Haine", Dawn Again from Sydney, K-effect (Toledo) and Curses in Berlin. Curses is the dark and romantic moniker from New York City native Luca Venezia aka Trouble & Bass main man Drop The Lime who serves up the awesome "Neu Dimension".
…

Read more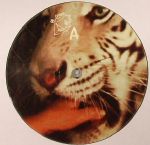 Cat: OMBRAINTL 003. Rel: 18 Sep 17
Disco/Nu-Disco
Veneno - "Atencion Especial" (4:47)

Teniente Castillo - "Not That Way" (feat Skelesys) (7:07)

Perel - "Hildegard" (7:05)

Roe Deers - "Metal Ants" (5:11)
Items 1 to 3 of 3 on page 1 of 1