Labels
Items 1 to 3 of 3 on page 1 of 1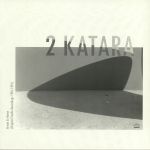 Cat: ITL 006. Rel: 23 Oct 17
Coldwave/Synth
Break At Home 1 (1:57)

Break At Home 2 (3:15)

Break At Home 3 (3:31)

Break At Home 4 (2:46)

Break At Home 5 (2:24)

Break At Home 6 (3:20)

Travel 7 (4:13)

Lazy Girl (2:32)

Mr Blase (3:21)

Mr Blase 2 (3:29)

Go Go Carid (6:16)

I Can Not (2:24)

Sunrise (5:22)

Greek Island (16:59)
Review: Into The Light's latest deep dive into the world of obscure Greek electronic music focuses on 2 Katara, a previously virtually unknown collaboration between George Theodorakis and Dimitris Papangelidis. The pair first joined forces in 1978 and continued to record together until going their separate ways in 1991. The 14 tracks showcased here are surprisingly eclectic but never less than superb, variously touching on delay-laden fusions of progressive rock and early electronic pop, new age ambience, drum-heavy dancefloor workouts, eccentric disco-not-disco and intergalactic synth-scapes. There's far more use of traditional Greek instrumentation and electric guitars than you might expect, but this only enhances the enjoyable quirkiness of the whole package.
…

Read more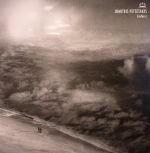 Cat: ITL 004. Rel: 21 Sep 15
Ambient/Drone
Liquid (3:23)

Anxiety (alternate version) (3:20)

Troy War (4:24)

Nearchi (Middle edit) (3:26)

Ierias' Entrance (2:00)

Pirrhichios Dance (3:15)

Dawn (10:24)

Wandering (2:59)

The Prophecy (5:26)

The End (1:11)
$18.79
SAVE 45%
in stock
$10.34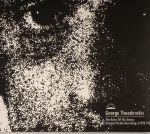 Cat: ITL 003CD . Rel: 24 Nov 14
Experimental/Electronic
The Rules Of The Game (LP version)

Life & Intercourse

Genesis

Nicotine 2

The Lottery (excerpt)

Milky Ways

Stou

Getaway

In Conclusion

Relax 1

So Many Flowers

Escape

Nicotine 4

The Rain

Redemption

FA
Review: While George Theodorakis never enjoyed the mainstream success of his composer father, Mikis, he nevertheless enjoyed a productive career. That career - a mixture of small-run vinyl and CD releases on obscure labels and soundtracks to little-known Greek films and TV shows - is celebrated on this excellent collection from Greek diggers Into The Light. Theodorakis' sound took in the new age and soundtrack influences of his father, as well as ambient, dub, early electronica and quirky synth-pop. It's a blend that makes for a wonderfully rich and varied compilation, with sparse, alien-sounding analogue compositions nestling next to inspired, beatless excursions.
…

Read more
Items 1 to 3 of 3 on page 1 of 1