Labels
Items 1 to 2 of 2 on page 1 of 1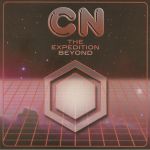 Cat: FPR 003. Rel: 04 Dec 17
Electro
Star Depot 39 Alpha (4:36)

Past The Milky Way (3:42)

Surfing Carina (3:53)

Coronal Mass Ejections (2:26)

Arrival At Star Base Zero (2:59)

Charting The Path (2:36)

Goodbye, Twin Suns (3:47)

Adrift (2:37)

Radiation Shields (3:49)

Alone On Deck (1:59)
Review: Following a first drop from Leo Anibaldi and a various 12" featuring Mike Ink, DJ Guy and Terrestre, Future Primitive is back with an immersive new LP from CN, whose approach to electro comes loaded with analog fuzz and a wistful vision of science-fiction sounds. This is a record that should appeal to fans of proper electro as envisioned by Drexciya, Bunker Records and CPU alike. The Kraftwerk influence comes thick and fast on "Surfing Carina" while you can hear all kinds of monosynth-powered atmospheric dread lurking on ambient track "Coronal Mass Ejections" - with a consistent concept and a perfect execution this is a masterclass in future-minded machine funk.
…

Read more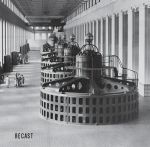 Recast
(12" limited to 200 copies)
Cat: FPR 002. Rel: 18 Sep 17
Techno
Mike Ink - "Income"

DJ Guy - "ASII100" (Crisis Urbana edit)

Terrestre - "Botas De Oro"

Terrestre - "Secondary Inspection Theme"
Review: The cast of characters across the latest Future Primitive release are perhaps unlikely bedfellows, but they sit together comfortably on this 12". Mike Ink is in a most reflective mood on "Income", letting the beat fall slow and pushing the gently pulsing synth lines to the foreground. Welsh wizard DJ Guy lets the tape grit shine through on his wonderfully disheveled "ASII100". That leaves it to an early alias of Murcof, Terrestre, to take on the B-side with the more dynamic tones of "Botas De Oro" and "Secondary Inspection Theme". The rich percussion and hypnotic mood are a joy to listen to, while the easy pace should sit comfortably in the warm up zone of the dance.
…

Read more
Items 1 to 2 of 2 on page 1 of 1