Items 1 to 3 of 3 on page 1 of 1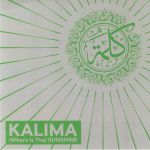 Cat: CHUWANAGA 003. Rel: 08 Jun 18
Funk
(Where Is The) Sunshine (part I) (4:07)

(Where Is The) Sunshine (part II) (3:40)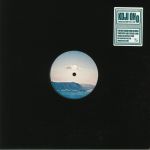 Cat: CHUWANAGA 002. Rel: 07 Feb 18
Funk
So High (5:01)

Inner Rhythms (6:49)

Odoru (5:41)

Momoshima (6:13)
Review: Late last year, French imprint Chuwanag launched via a fine compilation exploring the early '80s Britfunk sound (think jazz-funk and electrofunk) in impressive detail. You'll find numerous aural nods to that style on this follow-up, a fine debut single from producer Koji Ono. Check, for example, the sparkling synthesizers, hustling guitars and house-tempo jazz-funk grooves of "So High", the wiggly Clavinet lines, whistling melodies and rubbery bass of "Inner Rhythms" and the luscious, misty-eyed warmth of ear-pleasing mid-tempo instrumental jam "Momoshima". All are exquisite examples of revivalist cuts that boast more than enough freshness and impeccable instrumentation to bear comparison to the records that inspired them.
…

Read more
Played by:
Casbah 73
,
Charles Maurice
,
JimmyTheTwin
,
Rocco Universal
,
Mike Shawe ✮ Hot Buttered Soul
,
Mr Webster
,
Alex Zuiev
,
Dave Allison (Editorial)
,
Nick Carling (Fruitful/1BTN)
,
Monsieur Cedric (Serie Limitee)
,
Your Name (Legalize Lambada)
,
Red Greg
,
Samuele Pagliai
,
KS French
,
BRENDON P
,
Tomasz Guiddo
,
Charlie bucket
,
Tone B. Nimble (Al-Tone Edits)
…

Read more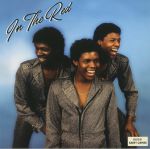 Cat: CHUWANAGA 001. Rel: 07 Nov 17
Funk
Equa - "In The Red" (5:24)

Congress - "Something That You Got (Real Hot)" (5:04)

Potion - "Catch The Feelin' (Showstopper)" (6:50)

Inch By Inch - "If It's Magic (We Don't Want It)" (6:42)

Index - "Starlight (The Break)" (6:02)

Spookey - "Friends" (4:36)
Review: Discomatin co-founder and all-round Parisian selector don Saint James co-launches his new Chuwanaga label with this expertly curated compilation. In The Red is a deep dive into the exciting funk fusion coming out of London between 1980-83 as a new movement of black British musicians honed a sound that owes as much to soundsystem culture as it does disco. From the glistening instrumental flare of Index to the lavish synths and slap bass of Equa, this captures a unique and currently under-documented moment in groove history. Complete with detailed liner notes, this is a fantastic way to launch a new label. Not to be slept on.
…

Read more
Items 1 to 3 of 3 on page 1 of 1