Items 1 to 2 of 2 on page 1 of 1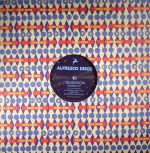 Cat: AD 003. Rel: 30 May 16
Deep House
Freedom

Stay High

Soft Play

Freedom (Lukas remix)
Review: From the label: J Morrison smashed it with his debut track on Maximum Joy pt. 1, the highly addictive deep house cut 'Some Fella'. This mid tempo Afro-house track had that rare combination of being super deep - but with the power to rock any dance floor. The Freedom EP, J Morrison's first Full EP release is the same, and more. The lead track calls up a looped and filtered afrobeat sample that just keeps on giving. Reminiscent of Cottam's early work, and sure to be a hit in the sunshine of a festival stage or a dark club. "Stay High" is more driving, tribal, druggy affair that reminds us Peace Division in their prime. Late night heads down dance floor vibes, with a killer vocal sample that creates real magic. "Soft Play" is a deeper track and just like 'Some Fella' the arrangement and choice of samples merge create another floor friendly that will be a useful tool for a wide range of DJs. Alfresco Disco co-founder Lukas steps up for remix duties and flips the samples of Freedom for a more choppy, chicago style bumping house track - which rounds off the E.P rather nicely we think. We hope you think so too!
…

Read more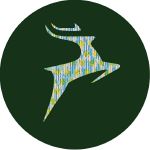 Cat: AD 004 . Rel: 20 Mar 17
Deep House
Proto Fish (6:19)

The First Forest (6:51)

Mahalangur (5:59)

Proto Fish (Tiago remix) (4:55)
Review: Bristolian producer Seka makes his first appearance on local label Alfresco Disco, building on the sound the notorious outdoor party organisers are known for in fine recorded form. "Proto Fish" is an uplifting house transmission of the highest order, while "The First Forest" ramps up the soul factor without losing that playful edge. "Mahalangur" aims instead for a tougher, jacking house sound that provides a variation to the A-side while keeping things soft and sweet. Remixers don't come fresher than Tiago, who turns "Proto Fish" into an ear snagging rumble of off-kilter house par excellence.
…

Read more
Items 1 to 2 of 2 on page 1 of 1