Items 1 to 3 of 3 on page 1 of 1
FORTHCOMING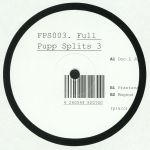 Cat: FPS 003. Rel: 20 Nov 17
Deep House
Doc L Junior - "C'est Ca"

Frantzvaag - "Saitama"

Magnus International - "Lilla Swix" (Prins Thomas edit)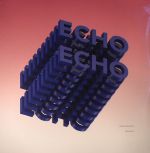 Cat: FPLP 012. Rel: 22 Feb 16
Disco/Nu-Disco
Big Red (6:25)

Energi (4:07)

Homecooking (1:59)

Rise Above (4:59)

No Release (6:43)

Metroid Boogie (4:27)

Synths Of Jupiter (7:07)

Echo To Echo (1:49)

A Man Called Anthony (4:17)

Fun & Games (4:47)

Zap The Cat (3:55)
Review: It would be fair to say that Magnus Sheehan has taken his time over Echo To Echo, his long-promised debut album for Full Pupp. Since debuting back in 2006 with the brilliant "Kosmetisk", the Oslo-based producer has delivered sporadic singles that hint at greatness. Echo To Echo is, thankfully, a largely impressive affair, with his trademark spacey, colourful synthesizers taking pride of place throughout. Stylistically, it's perhaps a little more varied than you might expect, frequently veering off his familiar Scandolearic nu-disco course to take in elements of dreamy deep house, tactile techno, IDM, electronica and an obviously icy take on new-wave. Throughout, it remains melodious and evocative, as with much of the best Norwegian electronic music.
…

Read more
Cat: FP 056. Rel: 10 Jul 17
Deep House
Fluted Oval (5:33)

Julienne (6:02)

Synths Of Jupiter (Chmmr remix) (6:13)

Mirepoix (5:10)
Review: There's predictably plenty to enjoy on the latest outing from synthesizer-obsessed Norwegian Magnus Sheehan, whose 2016 debut album, Echo to Echo, was something of an overlooked gem. He begins in confident mood with the jacking and mind-altering throb of "Fluted Oval", before mixing typical Scandolearic dreaminess with glistening, Chris Lowe style melodies on the standout "Julienne". It's arguably the nearest he's come for a while to matching the rush-inducing bliss of debut single "Kosmetisk". Elsewhere, "Mirepoix" is a wonderfully angular chunk of muscular (or possibly modular) machine funk, while Chmmr's remix of "Synths of Jupiter" is an orgasmic fusion of boogie synths and saucer-eyed Balearic disco grooves.
…

Read more
Items 1 to 3 of 3 on page 1 of 1