Items 1 to 3 of 3 on page 1 of 1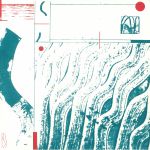 Bathhouse
(gatefold 2xLP + insert in screen-printed sleeve)
Cat: FIREC 24LP. Rel: 13 Jun 18
Ambient/Drone
Siga-Siga (1:59)

Forte (5:49)

Low (7:58)

Still (5:27)

Swivel (6:32)

Bathouse (6:55)

Golden (9:03)

River (4:48)

November (7:00)

Lakka (1:14)
Review: The latest one from Edinburgh's Firecracker is by Steven Legget, who over the years has recorded under the aliases Four Hands, Artwhore and Gamma; with releases on a variety of labels from Signals and even Claremont 56 eight years ago. Starting life as a performance in the Turkish Baths located in Newcastle upon Tyne's City Pool (one of the last remaining civil saunas in the country), this soon evolved into a stunning full-length album of ambient/neo-classical compositions. Pieces from the original performances were layered with field recordings collected on the islands of South Crete, and later accompanied by cello and electronics. All profits from the sales of this LP will be donated to the charity Waves for Water, which helps developing nations gain access to sanitised drinking water.
…

Read more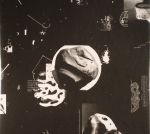 Cat: FIREC 020CD. Rel: 16 Nov 16
Experimental/Electronic
Salubrious

Symetric Relatives

Pan

Compoly

The Entry Dance

The Reign After

Low Doses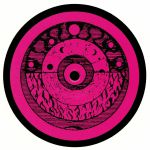 Cat: FIREC 025. Rel: 21 Feb 18
Deep House
Descent Into Nasqueron (8:53)

Chapel Perilous Closed (6:16)

Late Feeling Yourself (7:44)

A Paddle Around The Drowned World (4:16)
Review: Gavin Sutherland aka Fudge Fingas is back under a new alias for Edinburgh based house oddballs Firecracker. A long known staple of the Scottish imprint, they themselves seem equally as perplexed as we are- but we can all agree that it's certainly not altogether unpleasant. Boss man Lindsay Todd describes it as 'occupying the space between alien-revisited exotica, classic jacking house workouts and a BoC 'Chromakey Dreamcoat' kinda vibe'. From the swirling and hypnotic esoterica of "Descent Into Nasqueron" to the brooding journey into the abyss that is "Chapel Perilous Closed" on the A side. The flip features the EP's most accessible track "Late Feeling Yourself", a smoky, sexed-up, late-night deep house jam that calls to mind his usual work or that by label staple Linkwood.
…

Read more
Played by:
Owen Jay (Batti Batti / Gauss )
,
Alexis Le-Tan
,
Wes Baggaley
,
PHANTOM ISLAND
,
Soft Rocks
,
Martin Haberland
,
Mystic Rock
,
Your Name (Legalize Lambada)
,
Andrea passenger
,
Doo
,
Agnostic Rhythm
,
Ney Faustini
,
Rikki Humphrey
,
Samuele Pagliai
,
Filippo Zenna (Periodica Records)
,
JELLY ROLL SOUL
…

Read more
Items 1 to 3 of 3 on page 1 of 1