Labels
Items 1 to 3 of 3 on page 1 of 1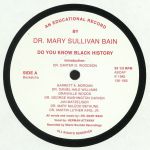 Cat: BK 006. Rel: 26 Mar 18
Soul
Do You Know Black History (8:51)

Do You Know Black History (musical) (8:52)
Review: Originally recorded, self-published and released in 1985 by a school teacher in Miami for educational purposes, copies of 'Do You Know Black History' did not circulate much further than Florida's public school libraries and the record has been shrouded in mystery up until now, thanks to this official reissue from Backatcha Records. Dr Mary Sullivan Bain recorded the song to be used as motivational tool in the Miami-Dade public school system she taught in. Produced with no label constraints, this cross-genre grail sits comfortably in many boxes with a cosmic blend of 808's, bass synths, deep chords, live percussion and effects dubbed into the mix. The production leans towards the electronic diy framework that became central to the local sound of south side Miami. Whilst the categories are blurred, what's clear is that Bain was thinking outside of the box, both musically and educationally.
…

Read more
Played by:
Mukatsuku Records Chart
,
Dj N◉va ▶ Rodon FM 95
,
Mike Shawe ✮ Hot Buttered Soul
,
Phillie P
,
Manu•Archeo
,
RUSTAM OSPANOFF.
,
Ionik (Traveller Records)
,
Mauritzio
,
Lexis (Music Is My Sanctuary)
,
Irfan RAINY
,
Martin Brew
,
Your Name (Legalize Lambada)
,
Osmose
,
Andrea passenger
,
SIMON OZBIZTON
,
Rikki Humphrey
,
Red Greg
,
JELLY ROLL SOUL
,
Blair French
…

Read more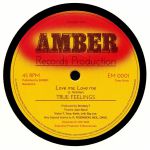 Cat: EM 0001. Rel: 02 Apr 18
Soul
Love Me, Love Me (8:23)

Love Me, Love Me (disco) (5:40)
Review: Rare soul-funk gem from 1981 that gets a much needed reissue - originals of this highly sought after record being rather pricey on the second hand market. Originally released in tiny quantities, the history of "Love Me Love Me" has been an enigma ever-since. When producer Smokey T recorded and wrote the track, it was the local backdrop of playing funk and soul imports in pub function rooms in the mid '70s. Whatever informed the band members musical learning made the cut. Musically it's streets ahead, yet had remained under the radar for years - until veteran London DJ and collector Winston found it amongst a stash of reggae records about 15 years ago.
…

Read more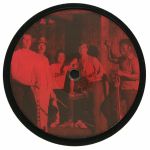 Cat: BK 008. Rel: 09 Apr 18
Funk
Nicola Nicola (5:24)

Down In The Cellar (4:57)

Love Ballad (unreleased version) (5:04)
Items 1 to 3 of 3 on page 1 of 1